Instagram removes "following" tab feature and added Dark Mode Theme in its new updates!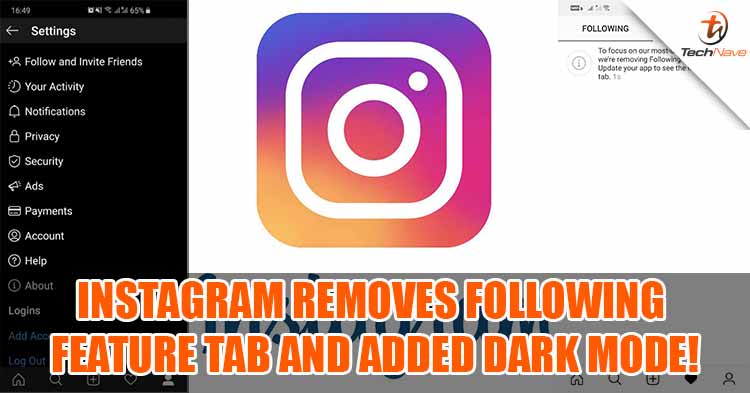 Instagram is consistently having new updates recently and one of the major update is the removal of the following tab feature that allowed users to spy on their friend's activities. This feature used to enable users to follow the activities such as liked posts, commented posts, new subscriptions and many more from their friends they followed.
This feature can be found once you clicked into the heart icon menu where there was two-column on top, a "Following" tab on the left and "You" on the right. Once you've clicked on the "Following" tab, you were able to see your friends activities but most users are unaware of this feature as it has been on Instagram since 2011.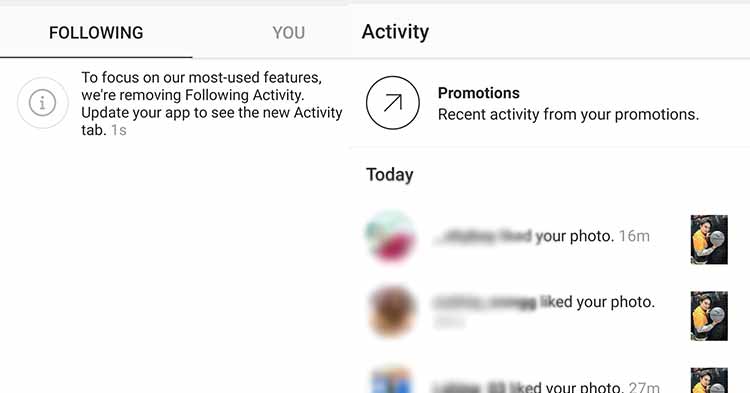 New Instagram updates removes "Following" tab
Vishal Shah, Instagram product manager mentioned it's initially similar to the Facebook activities history features but it has become a tool that hurts the privacy of the users themself. For example, a girlfriend will be able to track how many bikini girls pictures his boyfriend has liked for the past one week and questioning him for it.
Although Instagram has removed one of its old features, but it has added another cool new feature on the latest Instagram update that offers a dark mode interface. But according to the official Twitter post from Instagram CEO Adam Mosseri, it is only available for the iOS 13, Android 10, and Android 9 devices which supports a system-wide dark mode.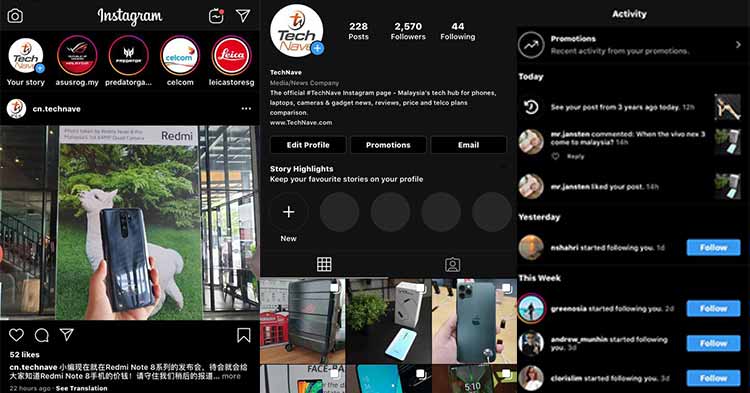 New Dark Mode Theme on Instagram
While this feature is a cool new addition for the users, but it only can be triggered when you changed your device theme into dark mode but not in the app itself. So what do you think about the new updates on Instagram? Let us know at our Facebook page and stay tuned for more updates on TechNave.com!