Instagram testing new UI for Stories for selected users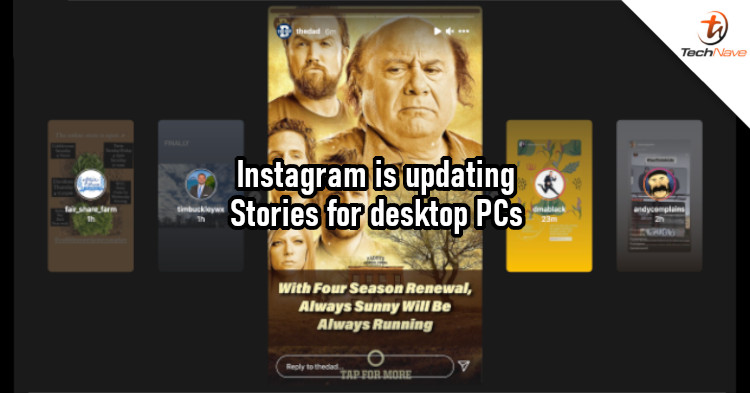 If you like using Instagram on your PC, you may or may not have seen a new update to the platform. Allegedly, Instagram is working on a new UI design for Instagram Stories for desktop users and has begun to do A/B testing recently.
Currently, when you use Instagram Stories on desktop PCs, you get a large tile taking up the centre of the screen and arrow buttons for navigation. But according to Engadget, the new Instagram Stories will look more like a carousel with a few new Stories loaded. You will still have to click through or let the Stories play to go through them, but at least you'll know where you are in the queue.
Instagram has said that a small group of users have been beta testing the feature since last month. However, it's hard to say when we'll get the update or if it will be a permanent feature. It does seem to be an improvement over the current UI, but it may use more system memory, so it might be annoying to use for PCs with very little RAM.
Having said that, has anyone of you managed to get this update for your Instagram account on desktops? What does it look like and what do you think about it? Let us know in the comments below and stay tuned to TechNave for more news like this.