Intel announces their 7th Generation Intel Core processors: Thinner, lighter and readier for 4K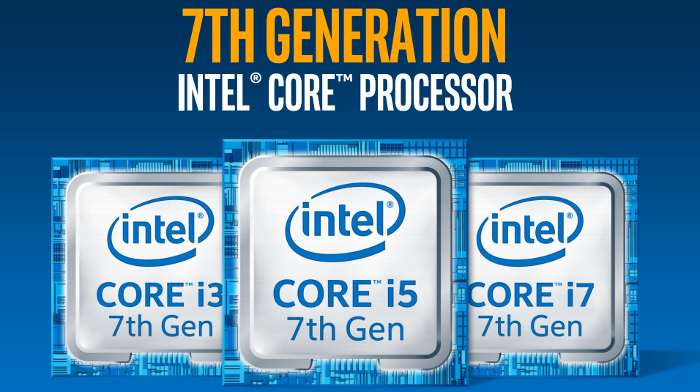 As we head on into 4K content creation, Intel have announced their processors that will power this new generation of AR (Augmented Reality) and VR (Virtual Reality) creators with their 7th Generation Intel Core processors based on the Kaby Lake architecture. Utilizing the previous 6th Generation 14nm fabrication process it improves and delivers 15x better 4K content creation and 3x better battery life with 4K content usage.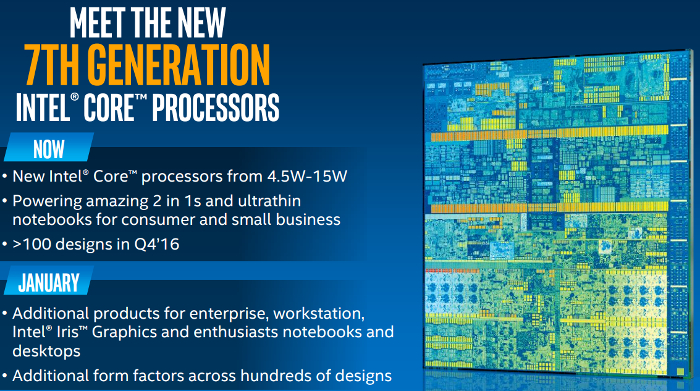 Headed for thinner and lighter laptops and hybrid tablet computers, manufacturers are expected to get access to these processors by the beginning of September so you can expect such devices latest by January 2017. Going into the technical details, the new 7th Gen Intel Core processor utilize a new HEVC 10-bit decode for smoother 4K playback, a more power efficient VP9 decode and features that include support for Thunderbold 3 USB Type-C single-wire connectivity.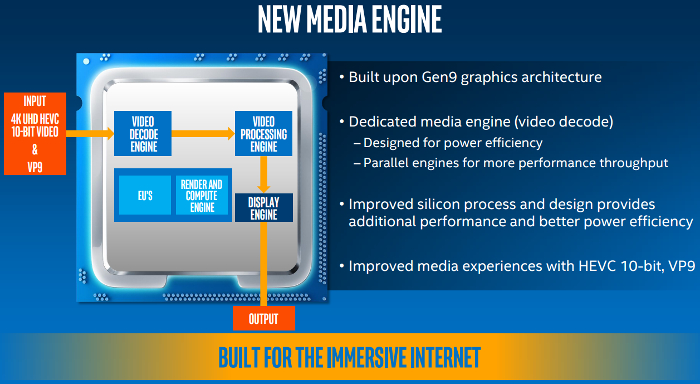 These processors will include the following:
Intel Core m3 processor
Intel Core i3 processors
Intel Core i5 processors
Intel Core i7 processors
[Source]