Is "good" good enough? Here's how Samsung could unfold the next Galaxy phone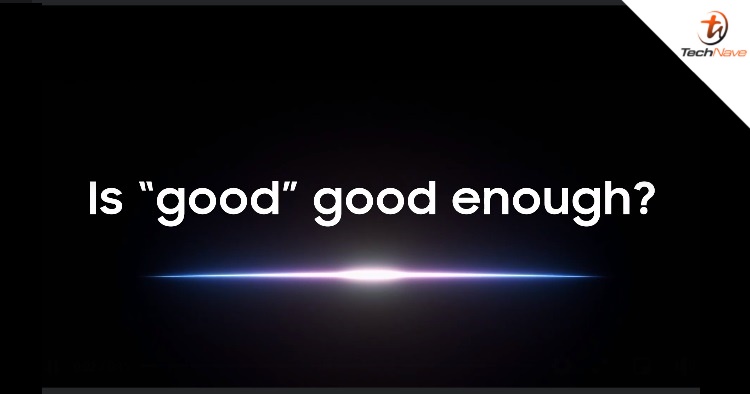 If you are a Samsung fan, you should know that the next Galaxy Unpacked is coming soon, on 11 August 2021. But what do you think the theme is, though? Well, you won't be the only one. Most of us have been staying at home, so it's not like we get to see a lot of the Galaxy Unpacked marketing around town. But if you have, you might have noticed that Samsung has been teasing us with the question of Is "good" good enough? on some digital platforms and billboards.
So do you think what you own now is good enough for you? Can you imagine a more dynamic technology in your hands? How do you answer if "good" is good enough? Maybe instead of answering it, we can look at how far technology has advanced in the past decade and make some predictions on what could come next. Back in the 90s, we had our fair share of flip phones, slider phones or rotating phones. But a few people envisioned touchscreen displays that were inspired by old sci-fi movies. Soon after, technology advanced and smartphones were given increasingly larger touchscreens over the years. Then one day, Samsung introduced foldable smartphones - a completely new paradigm.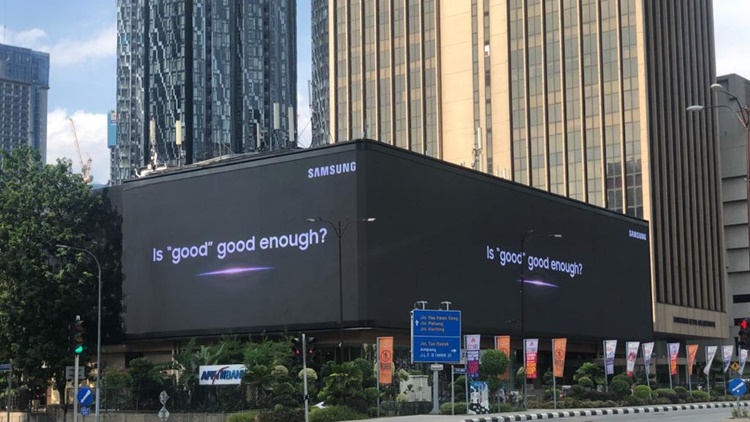 The next Galaxy Unpacked advertisement nearby KLCC
When the first foldable Galaxy phone appeared, we thought it would be a one-time thing because it was Samsung's 10th anniversary. But the company didn't stop there and improved on the foldable smartphone category with its 2nd-Gen foldable phones. Honestly, we think that the next Galaxy foldable phones may look more or less the same as their predecessors. But there is nothing wrong with that because we can expect cool new features! For example, foldable phones are compact enough to bring around and when we need to use them, the display can be expanded to almost a full-sized tablet. It simply changes how we do things on it such as multitasking, work and even mobile gaming.
Remember how Samsung introduced the DeX for us to multitask between our phones and computers? Samsung is definitely going in that direction. New technologies continue to reshape how we live digitally. If you went back a decade, there were only a few tech companies. But now, we have far more tech companies competing with each other and sharing resources. Over the years, these devices have slowly become integral parts of our lives and are more personalised than ever.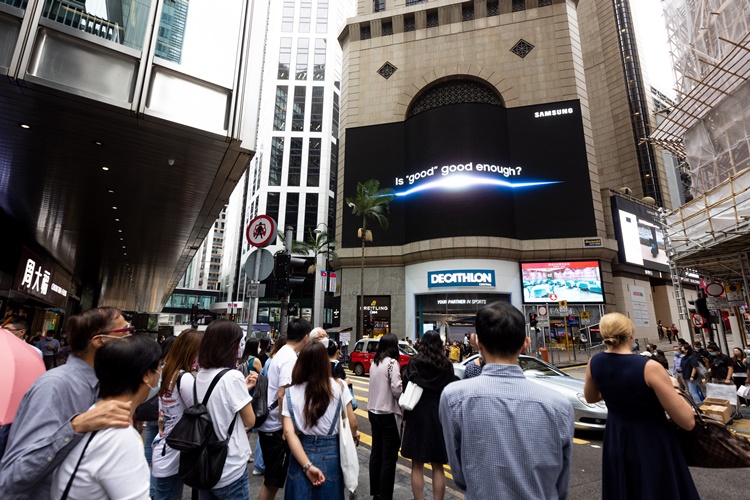 Galaxy Unpacked coming soon globally
Apart from personalising our devices, more companies are also innovating and introducing an ecosystem of their own, giving people more freedom to customise their own user experiences according to their lifestyle. Samsung is no exception, so it would be interesting to see what the company will unveil with the next Galaxy. But what do you think? How would the next Galaxy level up?
For your information, the next Galaxy Unpacked will be ready to unfold on 11 August 2021 www.samsung.com/my, Samsung Malaysia YouTube, Samsung Malaysia Facebook and Samsung Malaysia Newsroom at 10 PM MYT. Do and come join the hype and register your interest at the Galaxy Unpack page. By signing up, you are entitled to redeem an RM300 Samsung e-voucher, which you can use after you pre-order the next Galaxy device!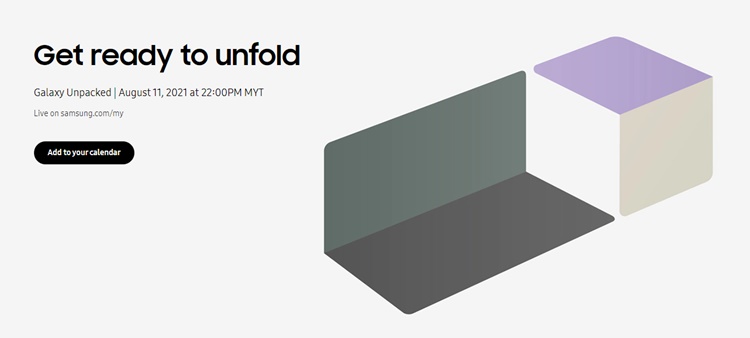 Stay tuned for our official news coverage of the next Samsung Galaxy Unpacked event only at TechNave.com.