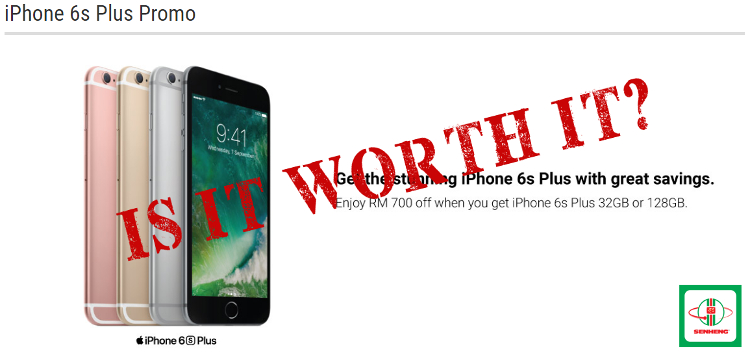 Apparently SenHeng Malaysia are offering the Apple iPhone 6s Plus 32GB or 128GB with RM700 discount. Of course, there are strings attached, in that the discount is only available for SenHeng members but it only costs RM12 to become a member (unless you're a member already) and you get extra 1 year warranty, so in light of that, is it actually worth it to buy the Apple iPhone 6s Plus? Check out the breakdown below:
Apple iPhone 6s Plus 128GB ~ RM2999

RM3699

+ RM12
Apple iPhone 6s Plus 32GB ~ RM2499

RM3199

+ RM12

Do you like big iPhones?
The short answer is: depends on whether you like a bigger 5.5-inch display and you're willing to fork out RM550 more. As it is, the 4-inch display Apple iPhone SE 32GB is still priced at RM1949 while the 128GB version is going for RM2449. If you don't care about the display or actually like smaller iPhones then the iPhone SE is the better deal still.

Practically identical
Both iPhones (iPhone SE vs iPhone 6s Plus) are practically identical (you can check this using our comparison tool) with the only difference being screen and battery size, so performance between the two is also practically identical. Most Apple iPhones have the same battery life so it doesn't matter that the iPhone 6S Plus has a bigger battery as the bigger display will even things out (but we still think the iPhone SE would probably last a bit longer).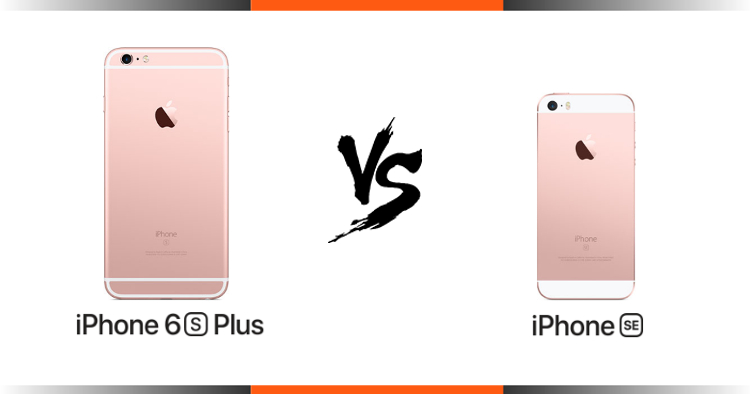 Buyer Beware
In any case, both the iPhone SE and iPhone 6s Plus will soon be third generation Apple products as the Apple iPhone 7s or iPhone 8 set for release this year will push them back. Once you hit third generation, certain iOS features may not be updated with the next iOS update (and may actually slow down) so regardless of which iPhone you buy, you're basically buying an iPhone that will be semi-obsolete by the end of the year. So, buyer beware.
Knowing the above would you still buy the Apple iPhone 6s Plus? Or would you go for the Apple iPhone SE? Let us know in our TechNave.com Facebook page.