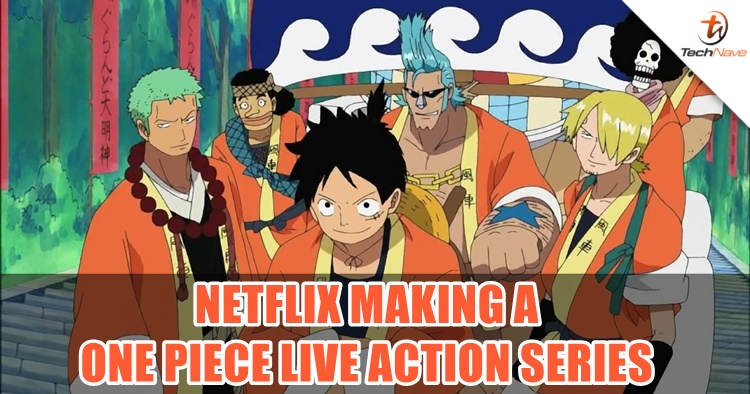 Oh no, another anime adaptation into a live-action series by Netflix? For fans, we all know too well that Netflix haven't been good in doing that, most notably Death Note which disappointed many (even casual viewers). In this latest news, it has been confirmed that a One Piece live-action is in the works and there will be 10 episodes.
One Piece is one of the most popular mangas and anime shows, as well as the most longest-running media content in the current anime industry. The live-action adaptation was actually first announced in 2017, but nothing really happened until today which Netflix gave a green light. One Piece creator, Eiichiro Oda will personally be involved with the project, as well as Steven Maeda (The X-Files, Lost) and Matt Owens (Luke Cage, Agents of SHIELD) being executive producers and writers.
BIG ANNOUNCEMENT: A One Piece live action is in the works! @OnePieceNetflix pic.twitter.com/gnuR5JgmXw

— NX (@NXOnNetflix) January 29, 2020
For translation from the Twitter post above by Oda himself, it reads:
"I know I announced the production of this back in 2017, but these things take time, preparations have been slowly progressing behind the scenes, and it seems that I can finally make the big announcement: Netflix, the world's leading streaming entertainment service, will be lending us their tremendous production support! This is so encouraging! How far will the story progress over the 10 episodes of Season 1? Who will be cast?! Please be patient a little longer and stay tuned!"
To be fair, Netflix's Castlevania has been quite solid and they just recently announced their own Ghost in the Shell CGI version and looks promising. Will you be intrigued to catch Netflix's One Piece adaptation? Let us know in the comments below and stay tuned for more cool tech news at TechNave.com.