JENDELA Map for Malaysians to check their internet area coverage released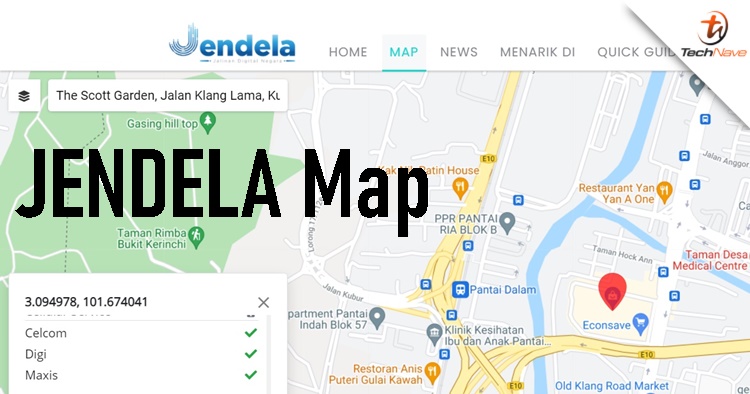 Yup, you can now check out your area if the signal strength is strong enough thanks to the newly launched JENDELA Map. By visiting the official webpage here, you can now go anywhere on the map and even make reports on the spot.
The JENDELA Map is pretty straightforward. As you can see on the user interface, you can simply type in the location address at the search bar on the left and let it search for the service provides. After that, there is a pop-up box at the bottom left showing which service provider has signal coverage. This includes cellular service, wireless broadband service and Free To Air TV.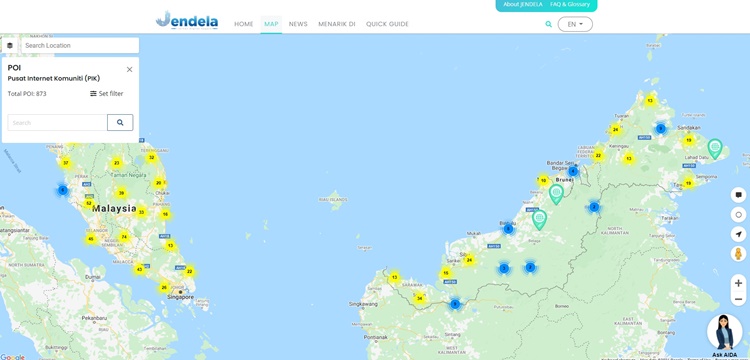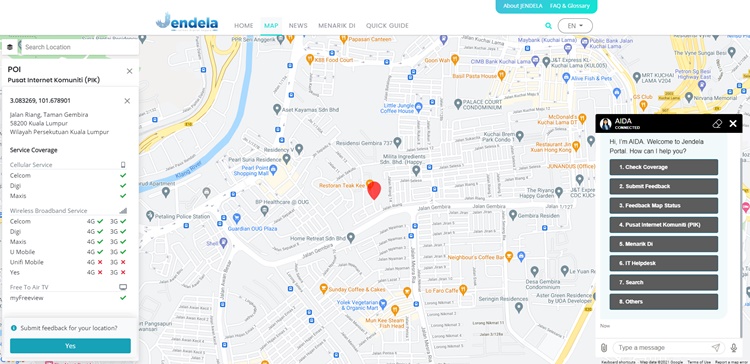 Besides that, you can also check out other features such as the service provider's 4G coverage area so feel free to play around with the settings. You may also access other features such as News and even chat with someone in a chatbox on the bottom right-hand side.
At the time of posting, it seems that the webpage has gone offline for unknown reasons but it's back online. However, we think it may happen from time to time due to traffic so do check consistently. But what do you think of this service? Let us know in the comments below and stay tuned for more trending tech news at TechNave.com.