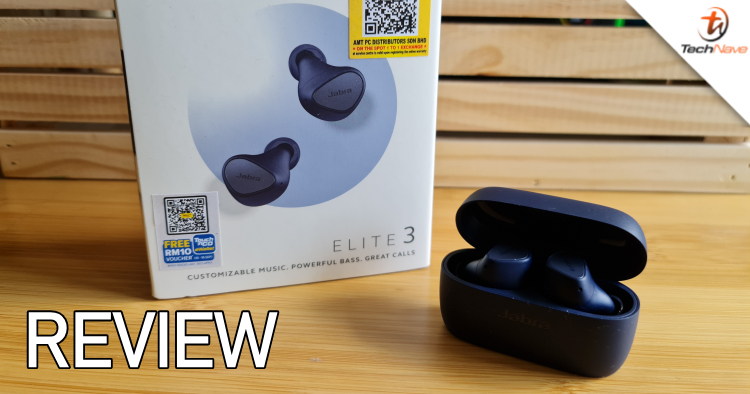 The Jabra Elite 3 is the step up TWS in the entry-level Jabra Elite series. Priced at RM389, it offers a look at Jabra's HearThrough feature, 4 mics and more. How does it perform? Find out in our full review of the Jabra Elite 3 below.
In terms of design, the Elite 3 fits snugly and comfortably into the ear and there are also extra silicon inserts if your ear canals are smaller or larger. The snug fit means that there's pretty good noise isolation or passive noise cancelling and they don't jut out from your ear.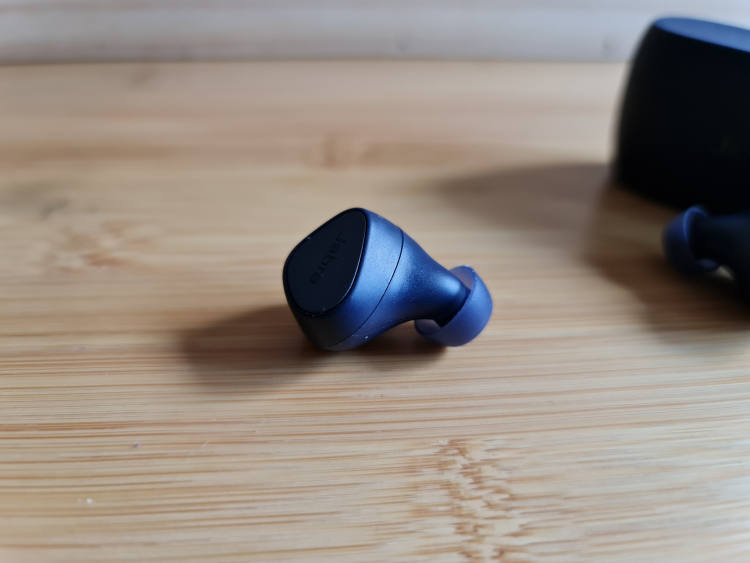 The Jabra Elite 3 fit snugly into the ears for passive noise isolation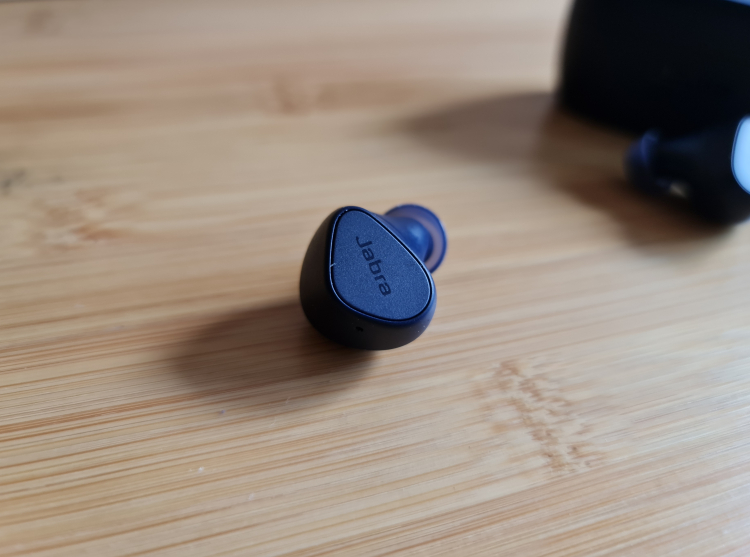 The control button is hidden underneath the Jabra logo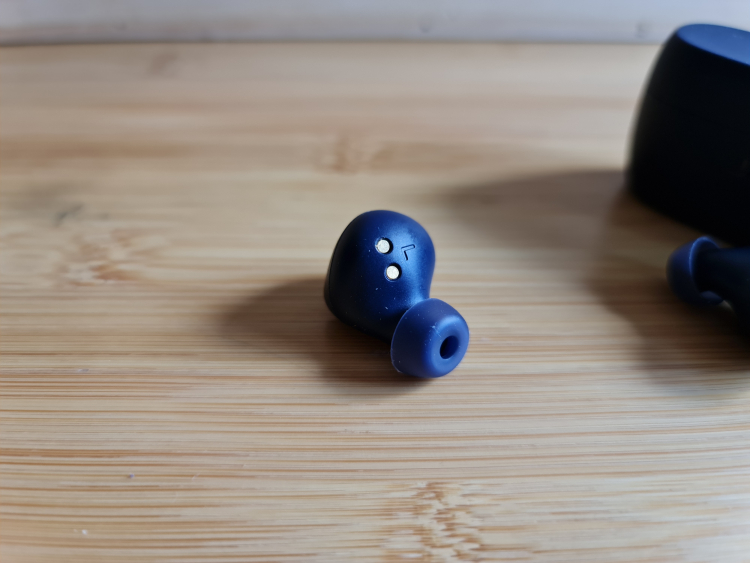 The earpieces have battery life of about 7 hours continuous usage
The control buttons are hidden beneath the Jabra logo which for me is a bit of a minus as a certain amount of pressure has to be applied before it responds. This presses the Elite 3 earbuds into your ears a bit, which can get a bit jarring if you have sensitive ears. Thankfully, this time around, the Elite 3 lets you use either earbud on its own.
Like other Jabra Elite devices, the Elite 3 goes for a compact case that comes with a built-in battery to recharge the earpieces. With the case, the 7 hour battery life of the earpieces gets extended all the way up to 21 hours, so that's about 3 times worth of a 100% charge. The case also has fast charging through the USB Type C port on the side.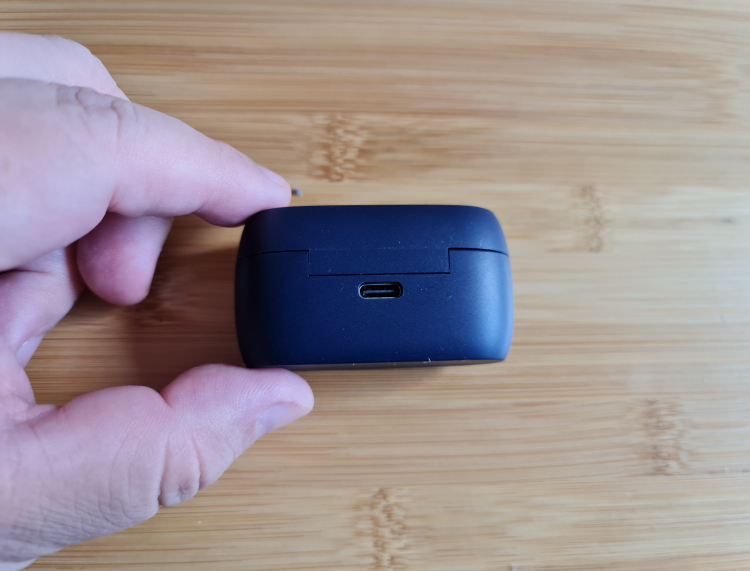 You can charge the case using the USB Type C port on the side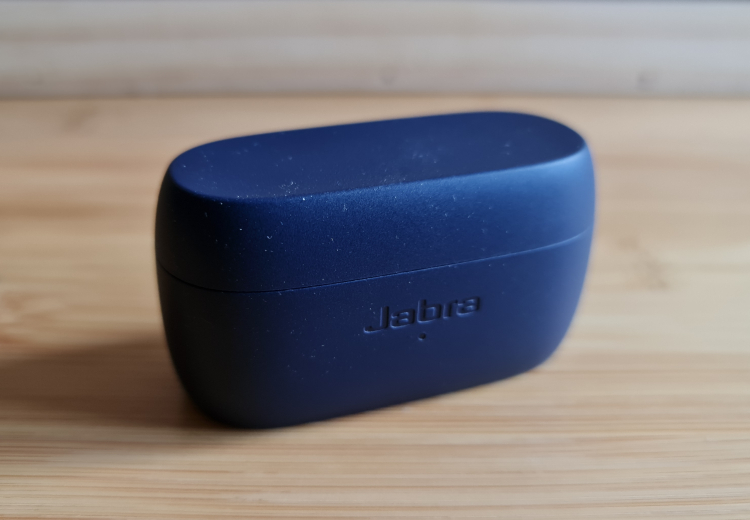 The Jabra Elite 3 case is compact and easy to carry about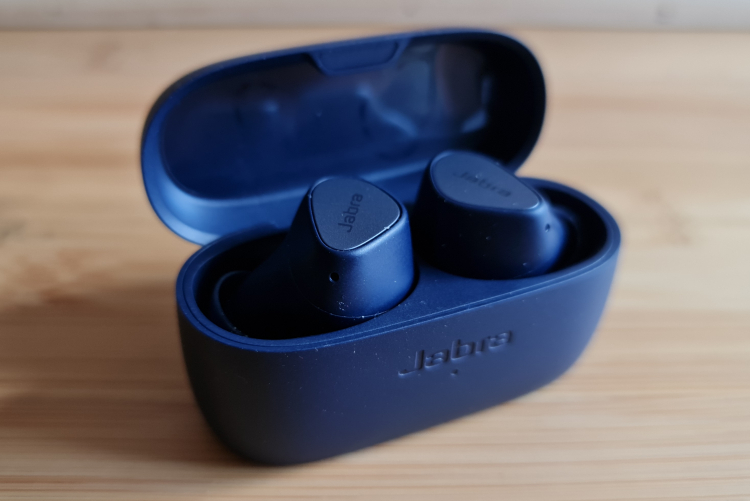 The Jabra Elite 3 case gives the earpieces a total of 21 continuous hours of usage
Pairing is simple and fast but like other Jabra Elite devices, we'd definitely recommend you do so with the Jabra Sound+ app. This way, you get noticeably better audio and access to HearThrough and the audio presets. It's still a shame that you can't set the audio yourself, but there's an audio preset for most use cases in the app so do take a look.
Jabra's HearThrough is a bit of a hit or miss to be honest, it only makes it easier to hear outside noise or sounds like people speaking by a fraction less (perhaps a third?). It doesn't work at all for noises behind you but you can hear a slight difference for those in front of you. If you really need to hear other people while you're listening to something just remove one earpiece.
Connectivity can get rather unstable when out of line of sight, so when a wall or obstacle is in the way, sometimes static can unexpectedly come up. This usually doesn't happen in close range but if it does, just take them out and reconnect and usually this will fix it.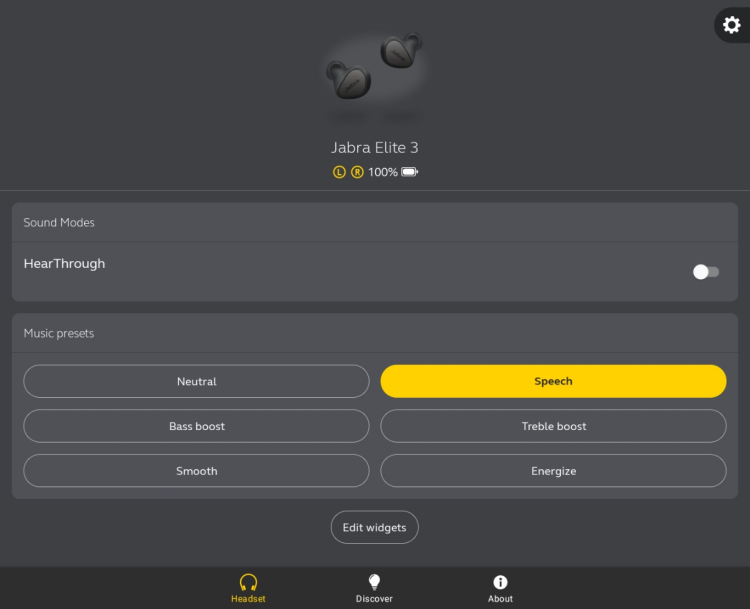 The various presets in the Jabra Audio+ app
When it does work, audio is clear and full with rich sound and bass for both soundtracks and songs. The bass boost does increase the bass a bit more than without it (perhaps about half?) but the speech preset doesn't seem to do anything to improve its performance during an online meeting (the same problem of once-in-a-while static).
Testing out the 4 mics built into the 2 earpieces I have to say that they may need some more finetuning as they didn't work that well as other people said they heard static when I spoke during online meetings. Similar results were recorded with voice recording as we could hear rather slight but constant static in the background.
Battery performance is good, for 7 hours of continuous usage and 21 hours total with the case. Fast charge gets you back to 100 percent in under 3 hours. Intermittent usage can easily get you about 1 weeks worth of playback on a single charge, depending on your listening. Trying it out on Asphalt 9: Legends, there's no lag whatsoever, so they should be good for most gaming situations.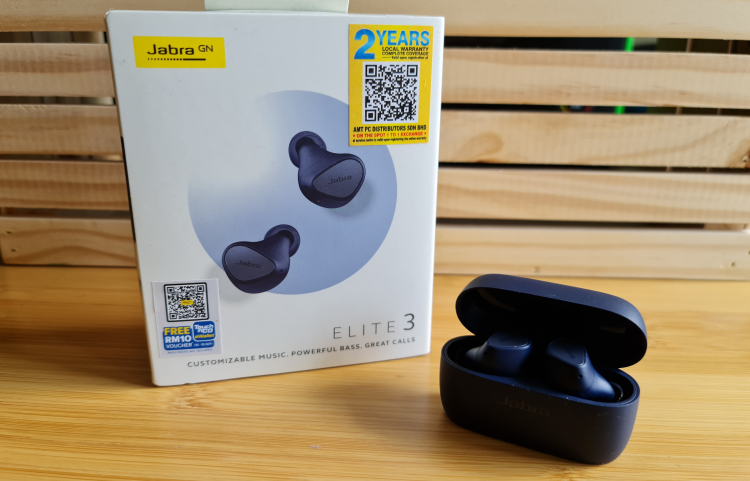 The Jabra Elite 3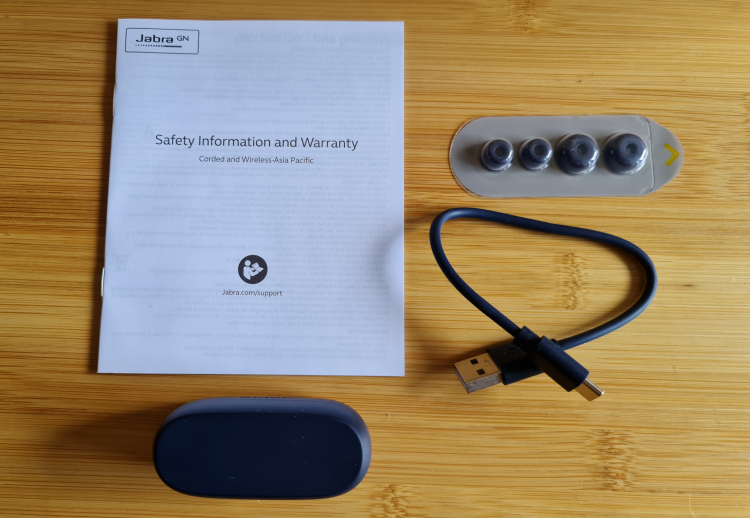 What's in the box?
Overall, the Jabra Elite 3 are great sounding TWS with fairly long battery life. Lag free gaming performance should make them ideal for close range gaming. Their comfortable design means that they don't stick out as much as some TWS but the hidden buttons and rather below average mic and HearThrough quality could be deal breakers for some users.
Priced at RM389, they're the entry-level Jabra Elite TWS we'd go for if it's just for the listening experience alone. In this range, there's a good deal of competition especially from the smartphone brands like realme, OPPO and Huawei along with Edifier, some even offer ANC or better mics but if you're a gamer and a music listener, then we think you should at least consider the Jabra Elite 3.
So, would you get the Jabra Elite 3? Let us know on our Facebook page and stay tuned to TechNave.com.
Tech specs and features
Here are the tech specs and features for the Jabra Elite 3 TWS:
6mm speakers

up to 10m operating range

Speaker bandwidth (music mode): 20Hz - 20000Hz

Speaker bandwidth (speak mode): 100Hz - 8000 Hz

20.1mm x 27.3mm x 20.8mm | 4.6g (each earbud) / 31g (charging case)

Supports Qualcomm aptX, Bluetooth 5.2, IP55 water and dust resistance

Features 2x MEMS Microphones (100Hz - 8000Hz), Jabra Sound+, Google Fast Pair, One-touch Spotify, works with Amazon Alexa / Siri / Google Assistant

Up to 21 hours (earbuds and charging case)

Up to 7 hours (earbuds)

Up to 75 days standby time
Pros and Cons
Pros: Great sound, comfortable hidden fit and long battery life. Lag free gaming performance.
Cons: Works best when close or in line of sight. Inward button controls.
Summary: The entry-level Jabra Elite to get if you have a bit more budget.