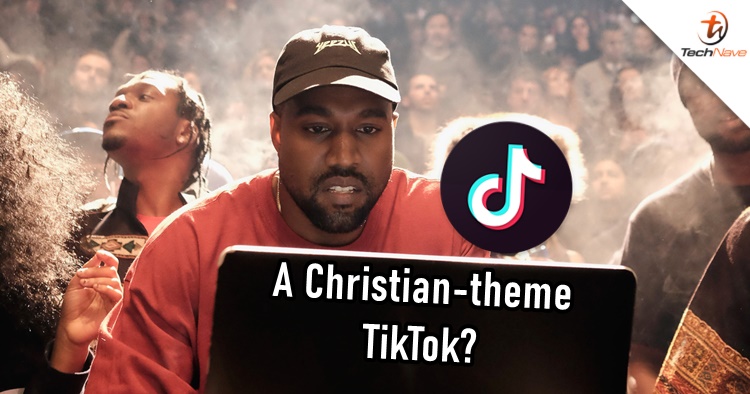 It might seem like a good April Fool's joke but it's not. Just a few hours ago, hip-hop artist-turned-Christian, Kanye West just tweeted about having a vision called "Jesus Tok" and he is interested in working with TikTok to develop a Christian-theme app version.
According to his tweet posts, he was pretty much disturbed by the content made on TikTok (you know I know la) but also loved the concept of the technology. With this, he was inspired to make "Christian monitored version that feels safe for young children and the world". Obviously, no official name has been given but for now, "Jesus Tok" is a placeholder name for the new idea by West.
A VISION JUST CAME TO ME... JESUS TOK I WAS WATCHING TIK TOK WITH MY DAUGHTER AND AS A CHRISTIAN FATHER I WAS DISTURBED BY A LOT OF THE CONTENT BUT I COMPLETELY LOVED THE TECHNOLOGY

— ye (@kanyewest) August 17, 2020
WE PRAY WE CAN COLLABORATE WITH TIK TOK TO MAKE A CHRISTIAN MONITORED VERSION THAT FEELS SAFE FOR YOUNG CHILDREN AND THE WORLD IN JESUS NAME AMEN

— ye (@kanyewest) August 17, 2020
There is a total of over 200k likes and 40k retweets from @kaynewest's two Twitter posts, fans are also quite on board with the idea and while we can understand the concern, having a Christian-theme TikTok sounds a bit far fetched. Meanwhile, it's also too convenient to read this news as TikTok is undergoing an acquisition by Microsoft following US President Trump's executive order ban on the app. Twitter is also rumoured to be interested in acquiring the app.
But what do you think of this? Could "Jesus Tok" actually work for the masses who want a safe place for the children? Let us know in the comments below and stay tuned for more trending tech news at TechNave.com.