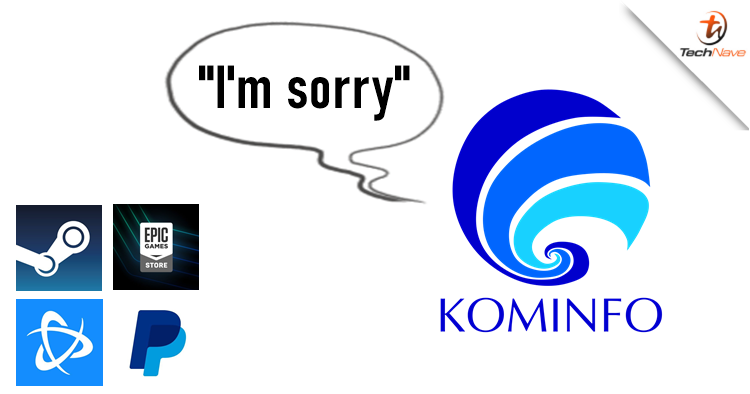 During the weekend, Indonesian gamers woke up to the devasting news that their government, the Ministry of Communication and Information Technology (Kominfo) had blocked several platforms such as Steam, Epic Games, Battle.net and many others (PayPal lol). It was trending with much heat on Twitter and many criticised Kominfo for enforcing the policy for tax purposes.
With this, Kominfo issued an apology to the Indon gamers and the public for blocking access to several service providers. The apology came from the Director of Kominfo, Semuel Abrijani Pangerapan saying he understands the gamers' frustration as he is also a gamer (playing golf games lol) and felt the impact. However, he insisted that the policy must be enforced and hoped the companies register as soon as possible.
For context, the policy Penyelenggara Sistem Elektronik Lingkup Privat (PSE) is new and requires foreign companies to comply in order to continue their business there. The law could also give the government access to their citizen's data which was often criticised and many websites that aren't game-related even got blocked.
Websites that have little to do with gaming include the aforementioned PayPal, Yahoo, MediaFire, GitHub, GitLab and other productivity services like Microsoft Azure. While it's possible to use VPN to bypass it, that would mean paying VPN companies for their services. There are some free VPN services too but also a risk of exposing the user's data.
It's a bit amusing to see such a situation happening in our neighbouring country. A few years ago, Steam was also blocked in Malaysia for releasing a fighting game that was filled with a roster of gods and deities that was "deemed offensive". Steam was quickly unblocked by MCMC since it was released by a game publisher within the platform itself.