LEAGOO's first sponsorship debut spotted in the English Premier League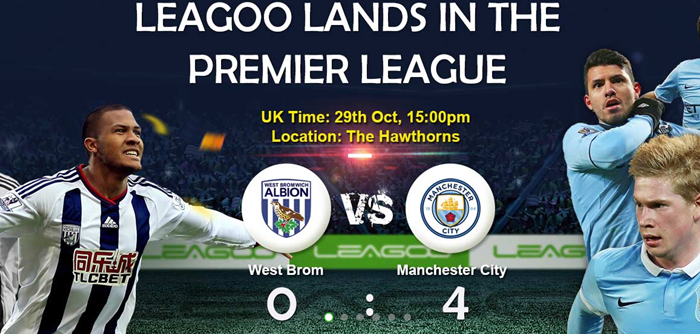 Did you know? That just two days ago, LEAGOO made their first debut as an official sponsor of the Premier League. It was spotted during the match between Manchester City and West Bromwich, as the company's name was advertised around the pitch with the likes of Samsung, Etihad and Chevrolet.
A small brief of history, LEAGOO has been diversifying their business into many sectors such as mobile terminals, wearable devices, intelligent home furnishings and ecosystems of Internet of Things. For a company that's six years old only, it's also quite an impressive feat for them to win various awards such as "Most Creative Overseas Brand".

While in the midst of that, LEAGOO is also doing their promotion of the latest smartphone called the Venture 1 and M5 Plus. The Venture 1 comes in with a premium design with handcrafted calfskin, and features security mode that comes from two directions - one being unlocked by a fingerprint, and the other is having either an interchangeable personal or business account.

Then the M5 Plus, which is an upgrade of the M5, will come with a graded multi-functional fingerprint for unlocking, taking selfies and operating other functions. We think it should also retain the shock-proof feature that was highlighted in Malaysia a few months ago.
We should be expecting these two smartphones coming to Malaysia, for more information about the company, kindly visit their homepage to get started and stay tuned for more news at Technave.com.
[Source]