LG G Pad 10.1 coming to Malaysia with LG G3 features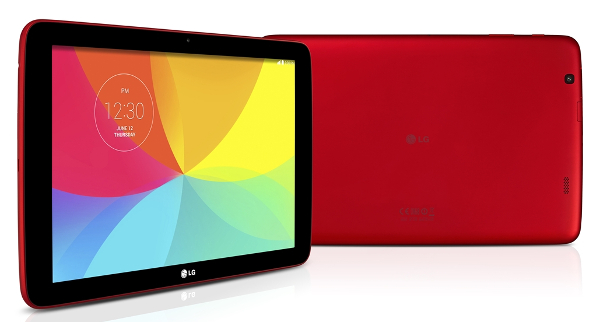 LG Electronics has announced the global launch of their LG G Pad 10.1 tablet. This means that the tablet could be coming to Malaysia soon and it will be bringing many features normally found on the LG G3 which is LG's latest flagship smartphone. These features include:
Touch & Shoot

: Tapping anywhere on the display will focus and activate the shutter in a single step, saving time and that once-in-a-lifetime shot.

Gesture Shot for Selfies

: Simply clenching the free hand into a fist within the shot frame will automatically begin a three-second countdown before snapping the picture for a blur-free photo.

Smart Keyboard

: Reduces input errors by up to 75 percent by tracking and analyzing typing habits and intuitively "knowing" what word the user intended to type.

Dual Window

: Splits the tablet screen and runs two applications at the same time, dragging and dropping content from one window to the other for effortless multitasking.
As usual, the LG G Pad 10.1 will utilize LG's KnockCode for easy but secure screen unlocking. While there are no Malaysia release dates or pricing the LG G Pad 10.1 is expected later in July 2014 with tech specs that include the following:
1.2GHz Quad-Core Qualcomm Snapdragon processor
1GB RAM
16GB storage + microSD support
10.1-inch IPS (1280 x 800, WXGA)
5MP rear camera + 1.3MP front camera
260.9 x 165.9 x 8.9mm |523g
Supports Wi-Fi
features Black/Red, QPair 2.0, Smart Keyboard, Knock Code
8000 mAh battery
Android 4.4.2 KitKat
LG G Pad 10.1 Specs & Price >