LG G2 officially launched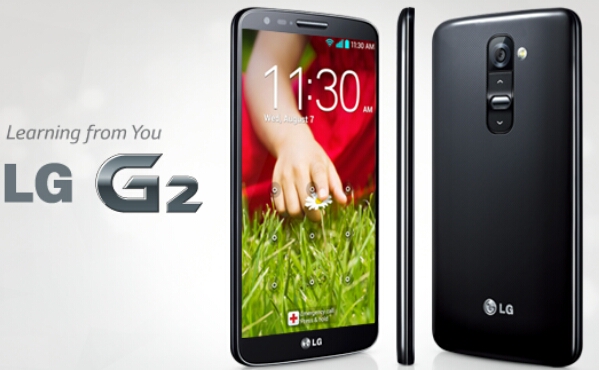 Another big smartphone model was recently announced in the form of the LG G2. This flagship smartphone formerly known as the Optimus G2 sports a number of top-of-the-line features and innovations that should make it a very good contender for top smartphone. These tech specs include:
2.26GHz Quad-core Snapdragon 800 processor
2GB RAM
16GB / 32GB storage + microSD
Plastic chassis Unibody design
5.2-inch display (IPS, Graphic RAM, 450 nits brightness, 1920 x 1080p)
13MP rear camera (OIS, FullHD 1080p 60fps) + 2MP front camera
Hi-Fi 24 bit/192kHz audio
Supports LTE-A + dual-band WiFi + Bluetooth 4.0 + IR blaster
3000 mAh li-Po battery
Android 4.2.2 Jelly Bean
Available in black and white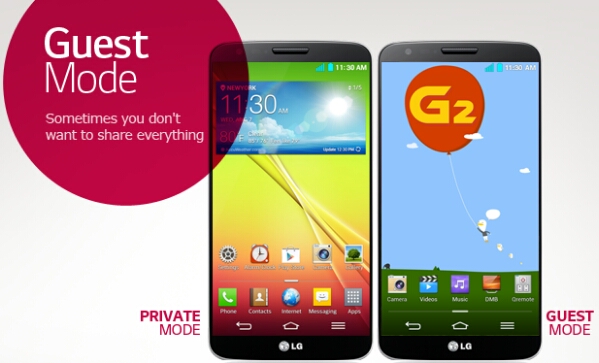 We've always felt that LG tends to innovate more than they hype and the G2 is no different despite the hype being a bit more than usual this time around. While it is about the same size as the Samsung Galaxy S4, the slightly smaller 5.2-inch screen still feels the same thanks to ultra slim bezels. It is also the first smartphone we've seen to place the hardware buttons (volume rocker, dedicated camera shutter button, power, etc.) on the back of the phone and not on the sides or front. According to LG, this was to get a more natural grip especially when taking photos, and they are surprisingly correct as it is a lot more comfortable to snap a photo this way than hold it on the sides and touch the touchscreen to take a picture.
Why did LG put the buttons on the rear?
The LG G2 also introduces a number of software innovations including separate user accounts that correspond with separate unlock gestures, so you can unlock it as a Guest and hand the G2 off to your child without worrying that they'll accidentally buy or delete something. The Capture Plus feature lets you take screen captures of the entire image and not just what you see on the screen while sound and Camera performance is a step above everything else. It is also one of the first smartphones to support LTE-A. No news when exactly it will be available in Malaysia but during the launch LG stated that it would be rolled out over the next 8 weeks or so. No news on price either but estimates are for around RM2500 or so. For now check out all the videos available on it below or check out all the information at the main site:
A quick look at the highlights of the LG G2
The LG G2's Camera Capabilities
The Audio Zoom feature in action
Automatic features when you plug in
The Capture Plus feature which lets you screen capture more than just what you see
LG G2 Specs & Price >