LG G5 SE cover casing spotted online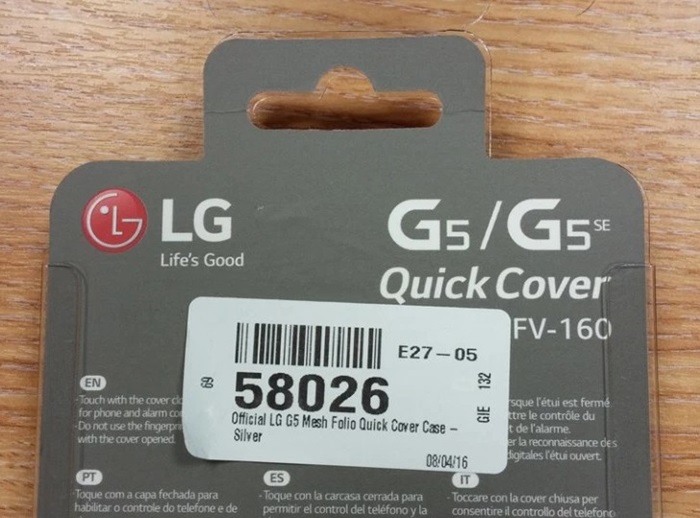 There's word that LG trademarked "LG G5 SE" last week, whatever that means, it actually seem like a move to follow Apple's iPhone SE strategy and making the smartphone smaller. Well, it turns out to be quite true as a packaging of L5 quick cover case for the LG G5 and G5 SE is real.
That being said, since the quick cover casing for both G5 and G5 SE is the same size, we can safely confirm that the G5 SE won't be a smaller version of the G5 model. Speculations around the G5 SE variant could be the materials used or hardware inside as a lower-end model, which makes sense. Also, this also dispels the previous LG G5 Lite model rumours that we covered last month.
While the LG G5 SE is still much of a mystery to us, but we will definitely keep an eye on this one so stay tuned for more news at Technave.com.
[Source]