LG G6 phone model image leaked and new camera square feature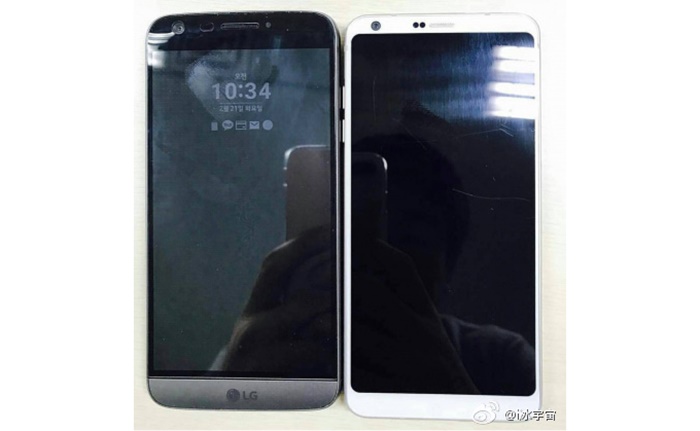 G6 (left) and G5 (right)
While LG continues to give us some sneak peeks of what the G6 is capable of, we got a new image has been leaked in Weibo and it was paired up against the G5, the only question is - does this image look legit?
Maybe, yes and no. We can't say for sure but what we do know is that G6 will not continue to be a modular phone like its predecessor (for some reason), and it will also come in a bigger display of 5.7-inch which can be seen in the picture, the bezel around the phone display seems to be slightly minimized as well. It also has rounded corners which is confirmed by LG's past blog posts few weeks ago.
On the other hand, LG has released another teaser, something about a new camera user interface in a unique square capture mode. According to the video, this lets the G6 have the advantage of the 2:1 screen aspect ratio, this means that the device can show you two square pictures or videos at each others side perfectly.
The LG G6 is set to appear at MWC 2017, stay tuned for more LG news at TechNave.com.
LG G6 Specs & Price >