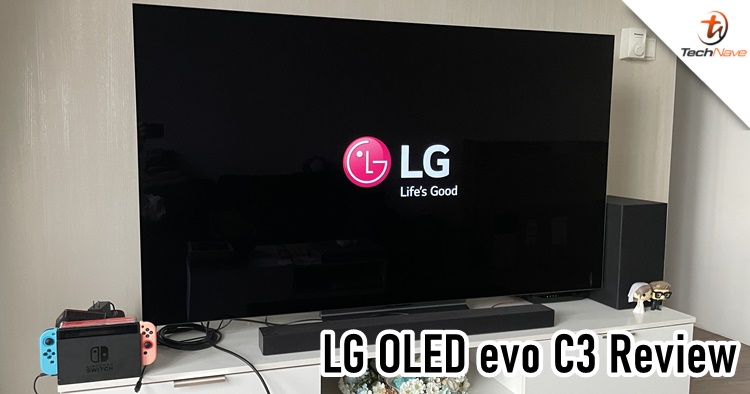 In the TV industry, there are only a few reputable brands people tend to look to. Samsung, Sony, Sharp, Toshiba, Hisense and Panasonic are no strangers, and LG is the spotlight in this review. The company's LG OLED TV has been around for a few years but the "evo" series is relatively young and, surprisingly, most impressive.
The LG OLED evo C3 series was released in July this year, and I managed to get my hands on the 65" model. It's one of the latest OLED TVs in the market, so if you have been eyeing this series, read on for all the details on what I love and the little nitpicks I had after spending two weeks with it.
So, first things first, the LG OLED evo C3 is just like any OLED TV. It already has a stand of its own, and installation is quite seamless. And if you prefer, have it mounted on the wall. For an easier signup process before using the TV, you need to download the LG ThinQ app to get started. Just follow the steps and you will be able to sign in and watch your shows in no time.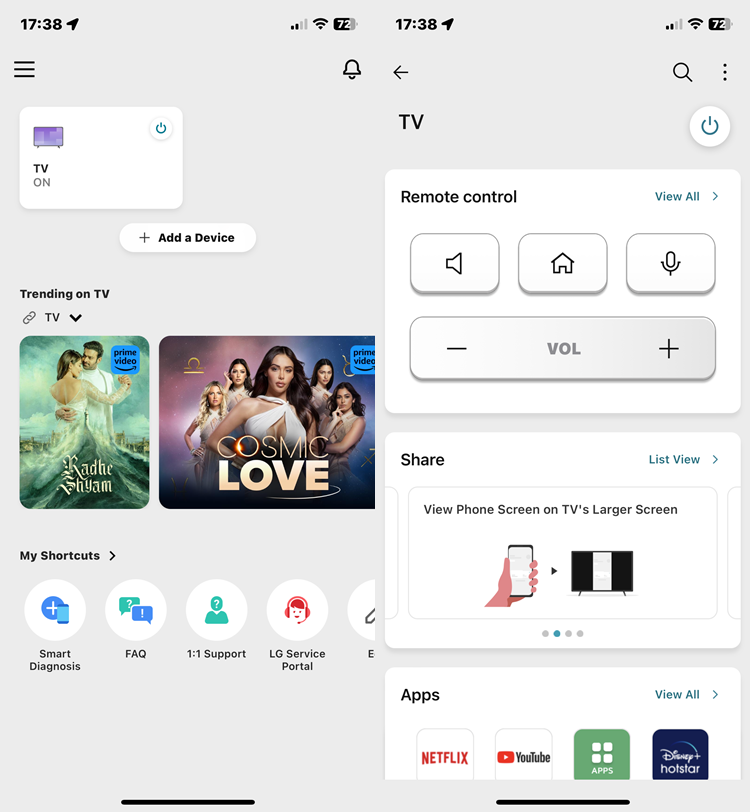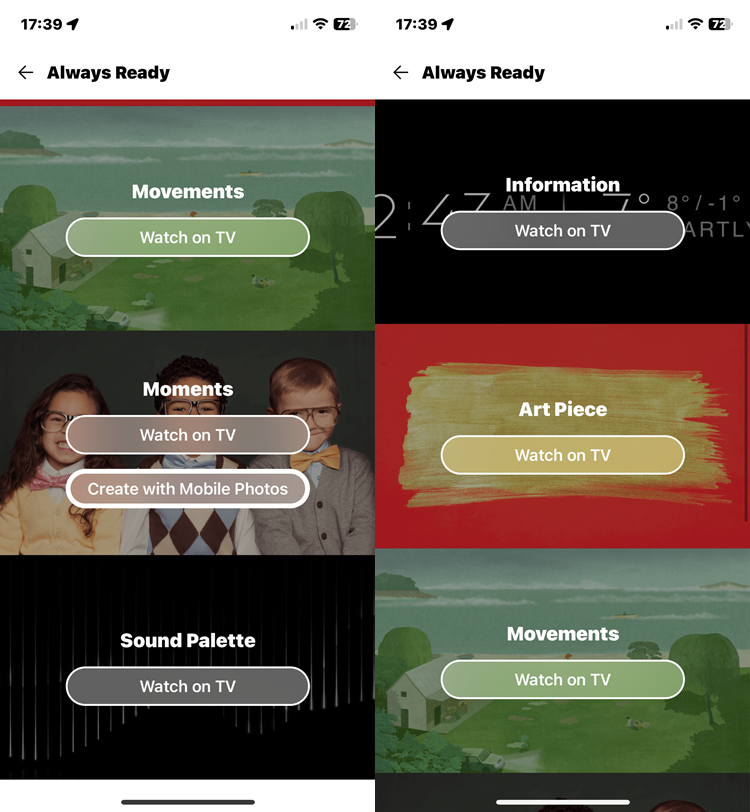 Nothing much to do in the LG ThinQ app
Well, before that happens, there is one thing that you need to do first. The TV system will prompt you to start a Pixel Cleaning first. It will take a few minutes, but this is really important. If you log out before it finishes, you might end up with what looks like some dead pixels. Don't panic if you see any, just make sure you didn't knock the TV and do another Pixel Cleaning.
It was my first time using WebOS by LG and I must say, the user interface is clean. One of the things that I love is the remote control's mouse function, which is lacking in other brands. Entering your passwords and logging in to streaming service accounts was seamless. But that being said, sometimes it can be quite annoying when you accidentally turn the mouse on when clicking.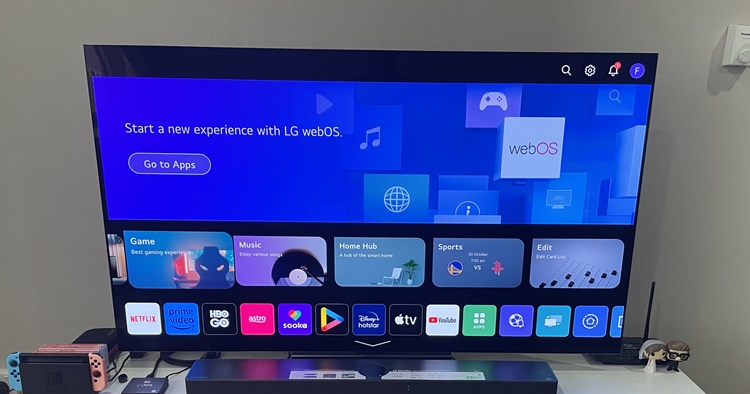 LG WebOS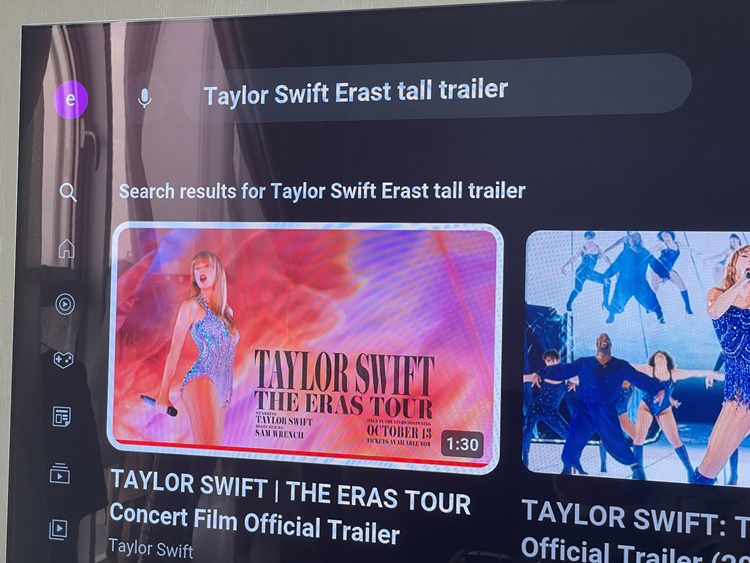 The voice recognition could use some improvement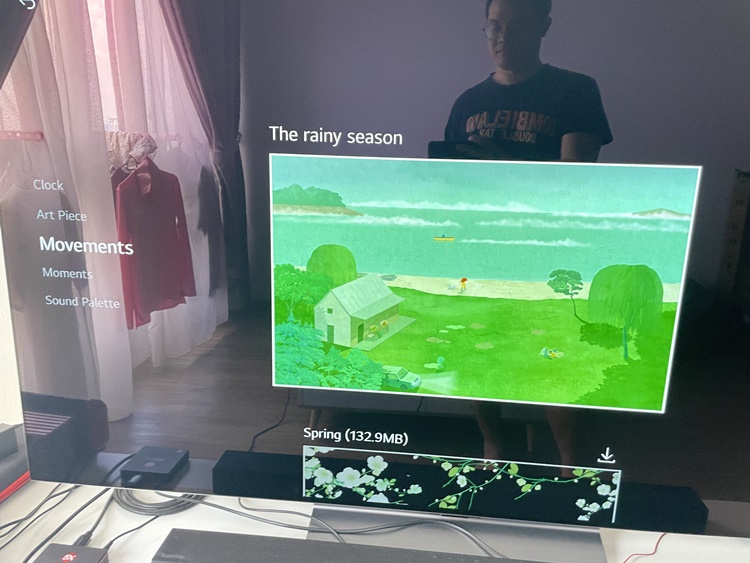 There's also Always Ready mode which lets you set up photos, art pieces and more as your TV's wallpaper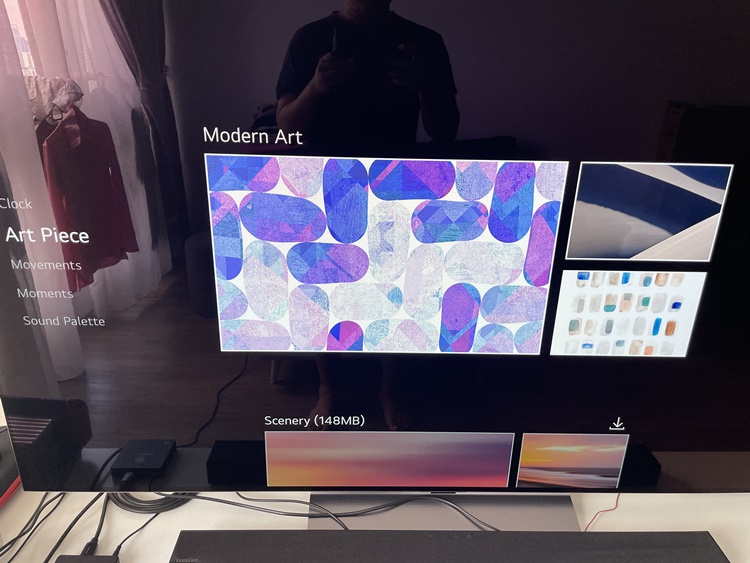 Lots of options here, you can also do so in the LG ThinQ app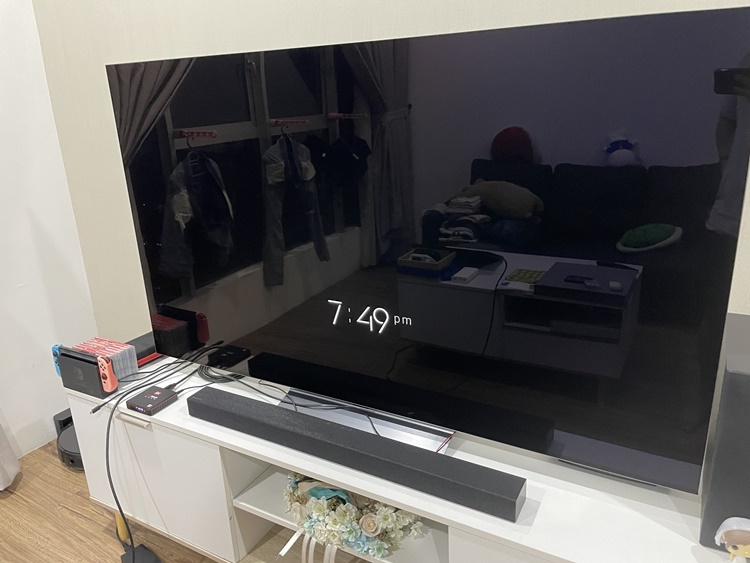 Turning Always Ready is sort of like putting your TV on hibernation mode
Although WebOS is overall smooth, the software also has a tiny issue. If you keep encountering the Picture Mode reverting to the default setting, that's because the TV is using Store Mode. Store Mode can be switched off in Settings, but if you can't find it - that means your TV is in Store Mode. You might as well do a factory reset and start over, and make sure to turn off Store Mode in the process.
Speaking of Picture Mode, this is another feature that I love as well. So you know, like sometimes you just can't find the right balance for colour, brightness, and sharpness for your favourite shows, sports and others? Well, the LG OLED evo C3 has this thing called Personalised Picture Wizard. I highly recommend going through this to get the best viewing experience.
I love this feature the most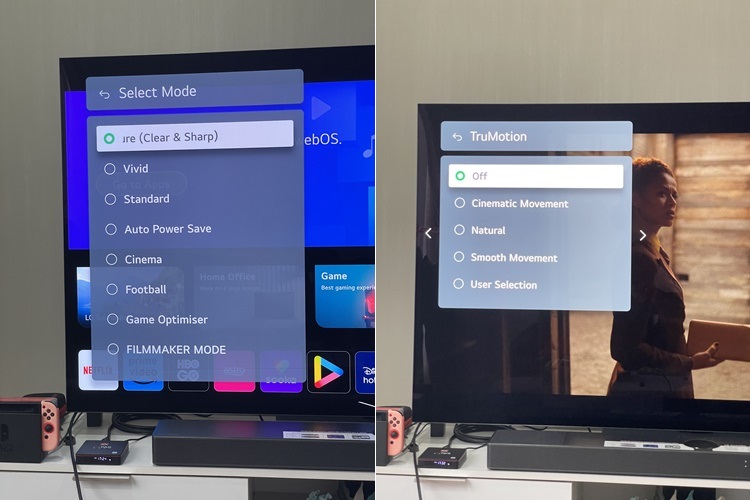 Clear and Sharp, TruMotion off, and ready to rock
In the Personalised Picture Wizard, you will go through a series of pictures, and the system will ask you to pick your top two favourites in each section. I got mine in Clear & Sharp as the end result, and the visuals looked perfect for me. Whether it's movies, live sports, or gaming, I no longer needed to tweak the visual settings as much as I used to for other TV reviews. I also recommend turning off the motion smoothing (TruMotion in LG's case) so you won't get that soap opera effect.
In terms of sound performance, the LG OLED evo C3 sounds right, though the treble is a bit too high-pitched to my liking. Nonetheless, most TV owners would pair it with a soundbar and in this case, LG told me that it's best paired with an LG Soundbar SC9S. Unfortunately, no review unit was available, so I had to make do with my potato Ch2.1 soundbar.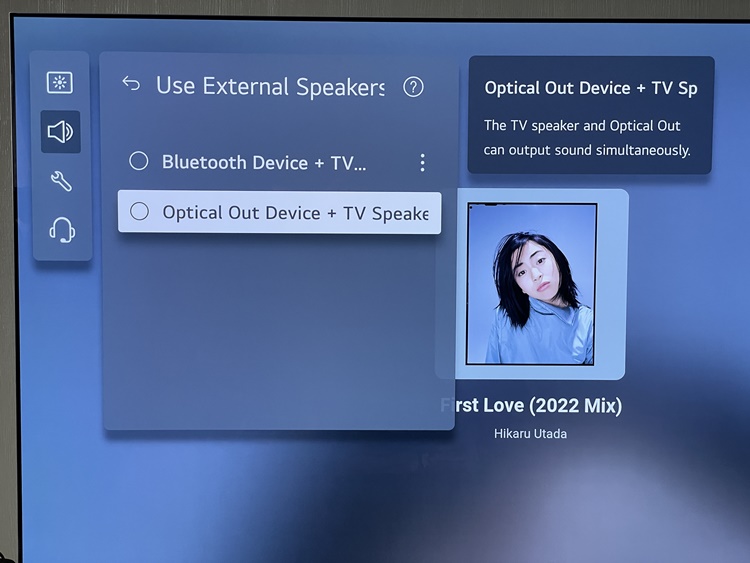 If you're not using an LG soundbar, it's best to just leave the TV speakers out of it
Surprisingly, my soundbar was compatible with the LG OLED evo C3's WOW Orchestra and WOW Interface sound system. That means it will combine both the soundbar and TV speaker, maximising the surround sound effect in your living room. However, it doesn't really work well with mine, as I tend to hear double voices from people talking in shows, so I resolved to just use the soundbar. Still, I imagine that it would sound great with the LG Soundbar SC9S.
I mentioned my Personalised Picture Wizard earlier, so with that set, I really have no complaints about the picture quality. Even my family said they can really see the difference from their older smart TV model, which says a lot. In fact, I think that all TV brands should follow in LG's footsteps. Frankly speaking, this is the best way to get your preferred visual setting instead of trying to do it yourself. You can check out the photo samples of the TV's colour presentation that I took below.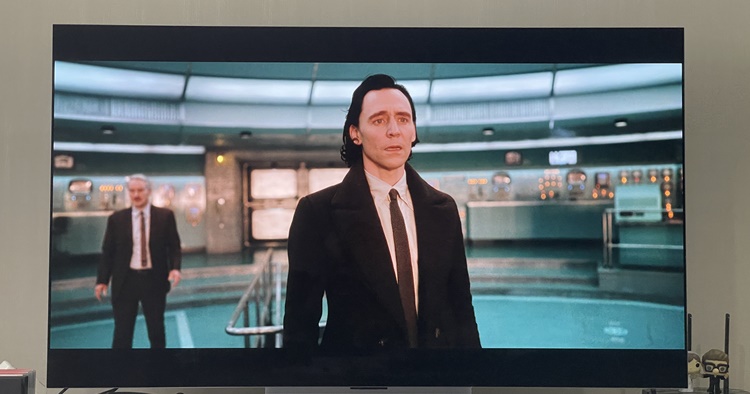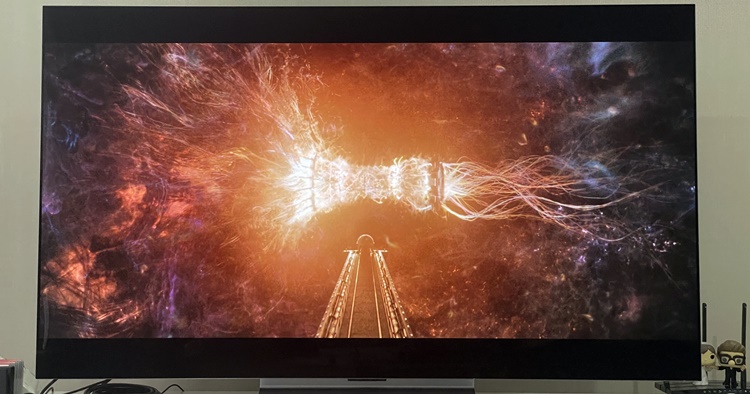 Loki, Season 2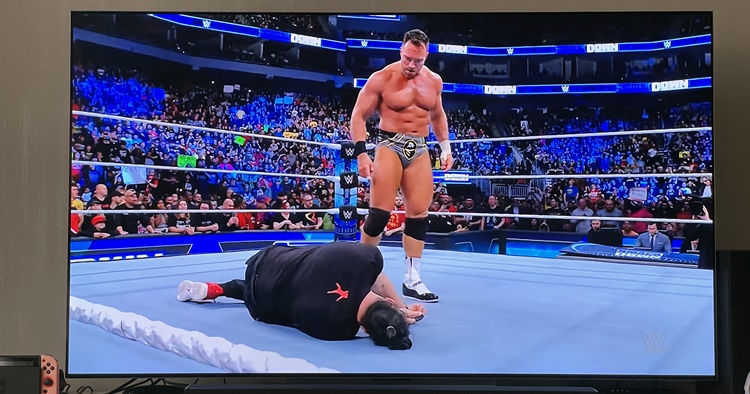 WWE SmackDown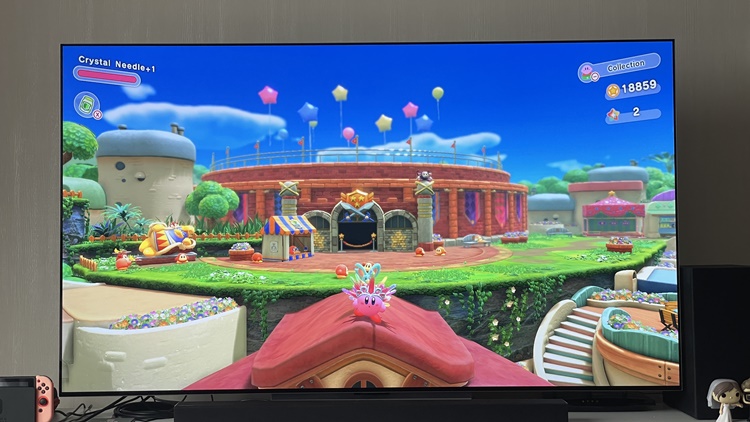 Kirby and the Forgotten Lands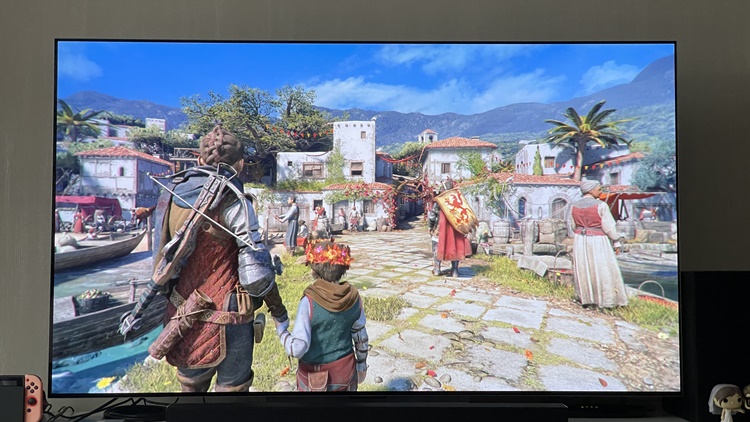 A Plague Tale: Requiem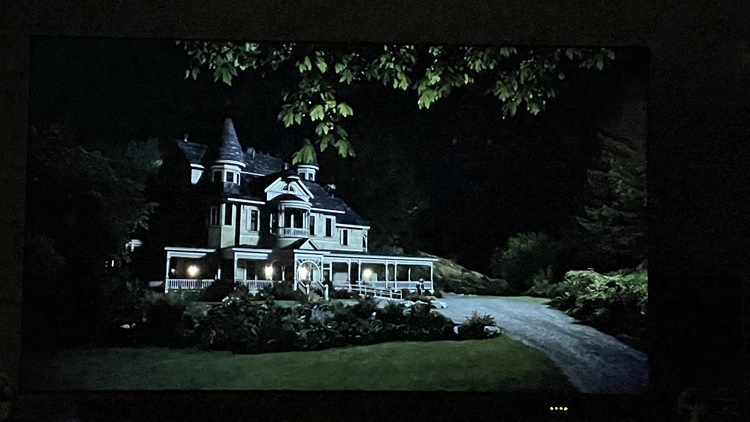 Watching movies in the dark is the best viewing experience, really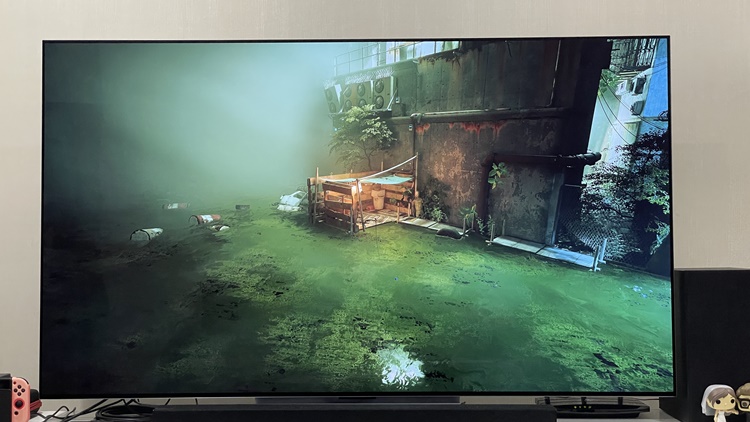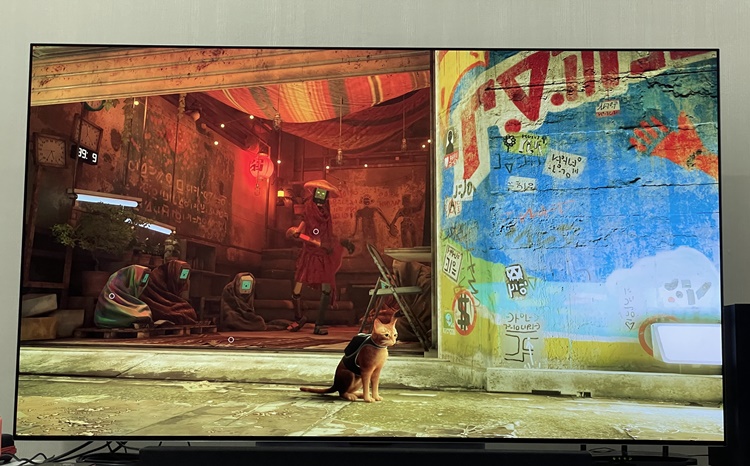 Stray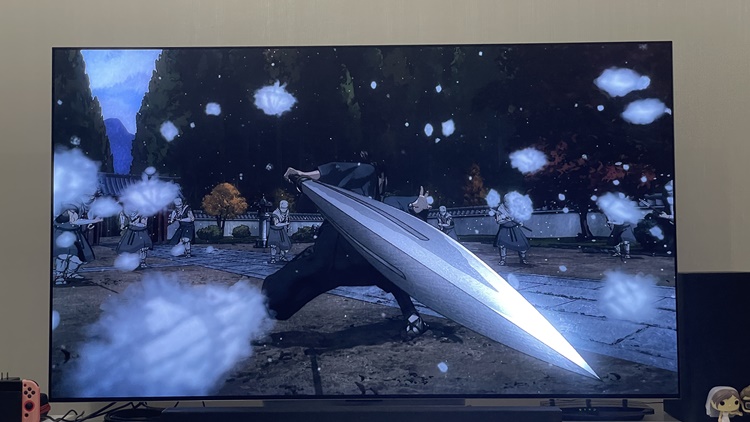 Onimusha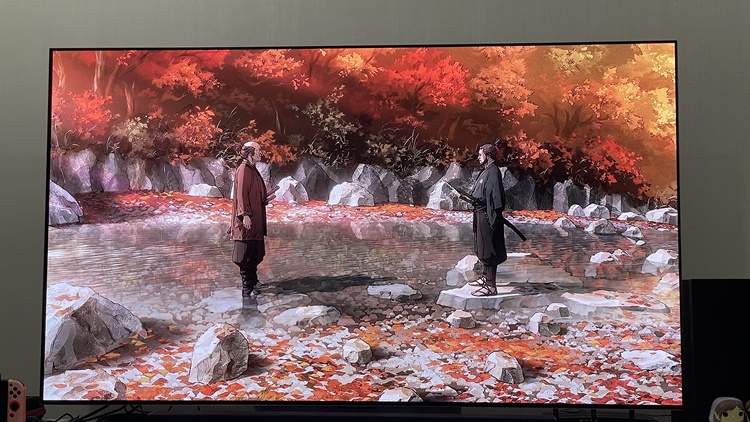 Overall, those are amazing colour production. Don't you agree?
To wrap up, you can tell that I really like this TV. I think it may be my favourite TV to review so far. The Personalised Picture Wizard is the best feature everyone should have, alongside convenient mouse control from the remote. My only nitpick? It's the wonky WebOS software that keeps switching to the default picture mode if the TV is on Store Mode. It's been a known issue for several years, and I'm surprised it's still unresolved.
Despite that, I'm sure nobody would encounter such a problem as long as the LG OLED evo C3 is not set to Store Mode in the first place. As a newer 2023 TV model, the price tags, which you can refer to below, are quite hefty:
83-inches (RM35,999)

77-inches (RM29,999)

65-inches (RM14,999)

55-inches (RM10,999)
So far, the only premium TV that I can think of to compete with the LG OLED evo C3 is the Samsung 75" Neo QLED 8K QN800C (which I reviewed a while back). In general, Samsung TVs are slightly cheaper than LG's. For instance, RM22,699 (75") vs RM29,999 (77") for Samsung and LG, respectively. But the latter has a personalised picture function which changes everything.
Personally, I'm in love with the Personalised Picture Wizard, so I would still recommend LG. If you're using Samsung's ecosystem, however, getting a Samsung TV would be more beneficial. Well, the choice is up to you. That ends my review, so thanks for reading and stay tuned for more gadget reviews at TechNave.com.
LG OLED evo C3 series tech specs and features
α9 AI Processor Gen6

Screen panel sizes - 83, 77, 65, and 55 inches

AI Picture Pro

OLED Dynamic Tone Mapping Pro, HDR Expression Enhancer, AI Super Upscaling

LG OLED evo brightness booster with up to 20% brighter, self-lit pixels

Features HDR 10 Pro, Dolby Vision, Dolby Atmos, Certified Eyesafe by TÜV Rheinland, Flicker-Free Display and Discomfort Glare Free certifications from UL Solutions

NVIDIA G-SYNC Compatible and FreeSync Premium, low input lag and up to 4x HDMI 2.1 ports

Virtual 9.1.2 Up- Mix TV speaker, WOW Orchestra, WOW Interface and WOW Cast sound system, Multi-Surround Sound for Dolby Atmos and IMAX Enhanced
Pros - Fantastic Personalised Picture Wizard for all kinds of video formats, easy navigation via the remote control's mouse feature, and WOW Orchestra compatibility
Cons - The Store Mode issue is still an issue, and the premium price may be too steep
Conclusion - Despite the premium price range, the LG OLED evo C3 series stands as one of the best TVs that's worth its value thanks to the Personalised Picture Wizard