LG PuriCare wearable air purifier first impressions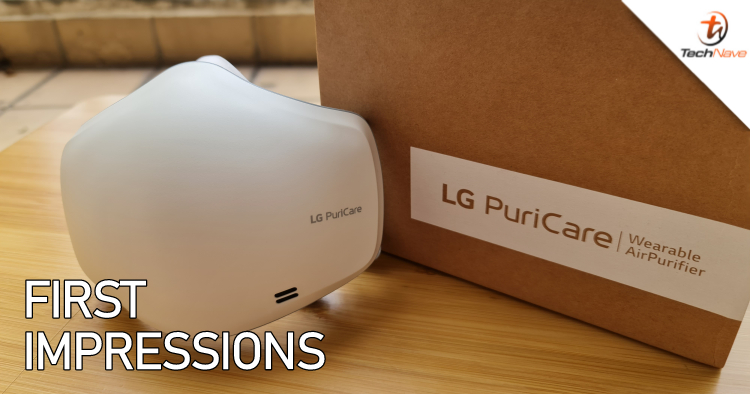 As we learn to live with COVID-19, it really seems as if face masks are here to stay with the release of products like the LG PuriCare Wearable Air Purifier. We recently managed to get our hands on this face mask with a built-in air purifier, patented Respiratory sensor and voice amplifier, so here are our first impressions of the LG PuriCare Wearable Air Purifier.
Weighing in at 94g it comes with adjustable straps and a silicon extender bar so you can wear it on both the ears or around your head (useful for those ladies wearing a hijab or tudung or guys with soft ears like myself). At first glance, there seem to be Dual Inverter fans (one on the left and right of the face) which bring in air through the replaceable H13 HEPA filters which can last a month before needing to be replaced.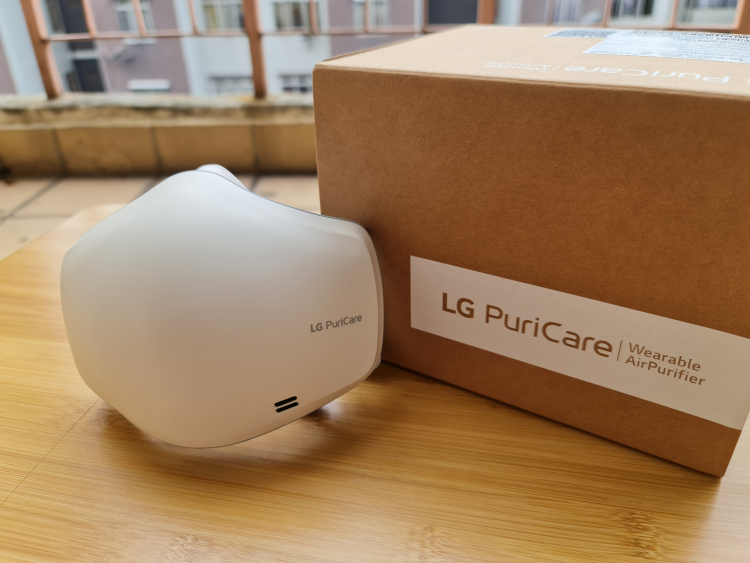 Would you wear this to work everyday?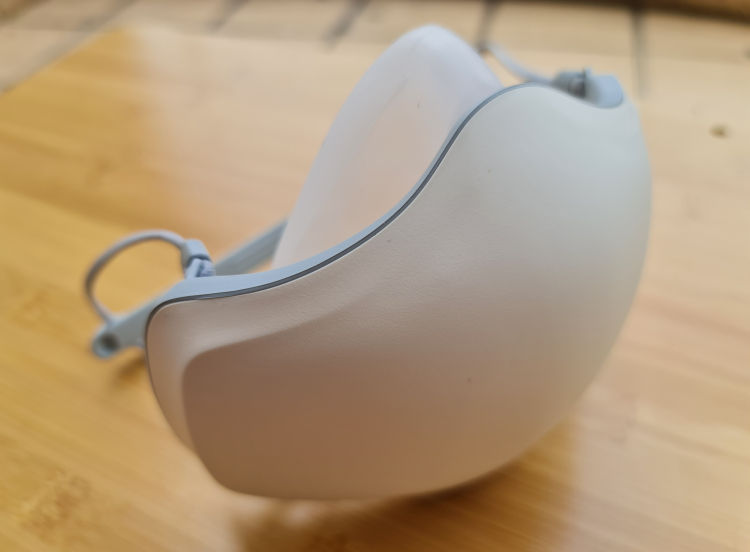 The LG PuriCare Wearable Air Purifier weighs in at 94g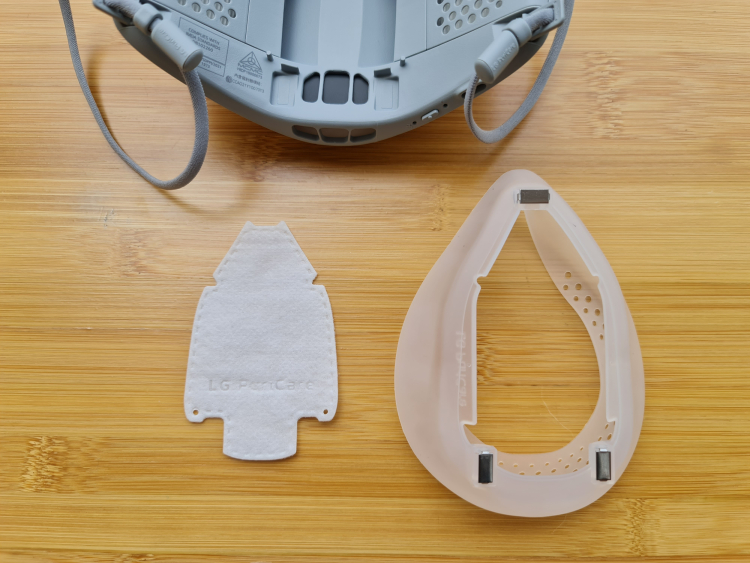 There's a filter and magnetically attached silicon face guard on the inside of the mask
There's also a silicon face guard that magnetically attaches to the PuriCare mask over an inner filter layer (which lasts for a day) that LG says will allow you to speak without that feeling of a mask pressing over your lips. Coming complete with a stand for charging, the LG PuriCare is rated to be able to last 8 hours but you can turn it on or off with a single power button near the USB Type C port on the bottom right side of the mask.
The LG PuriCare also comes with a built-in VoiceON voice amplifier, so you can also speak more clearly beneath the mask. How clearly and how easily that may be we'll have to wait and see for the full review though. No definite Malaysia price details yet either, but again, we'll know more after the full review, so stay tuned for that at TechNave.com.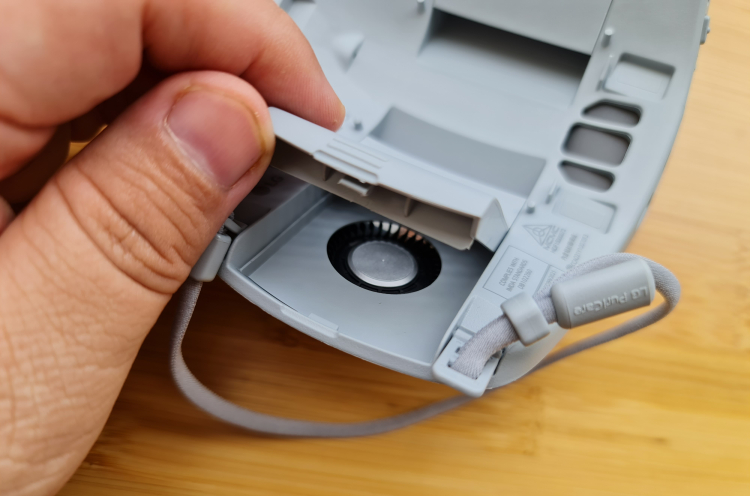 One of the two Inverter fans that will pull in air through the H13 HEPA filters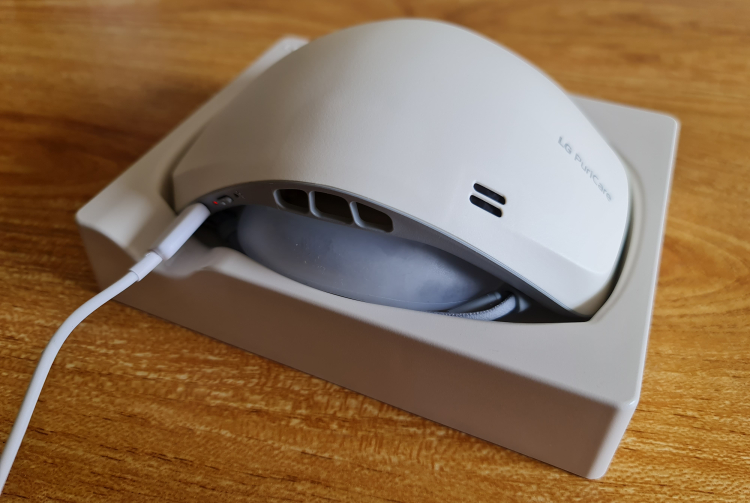 It even comes with a charging stand