LG reveals Stylus 2 Plus, X Power and X Style silently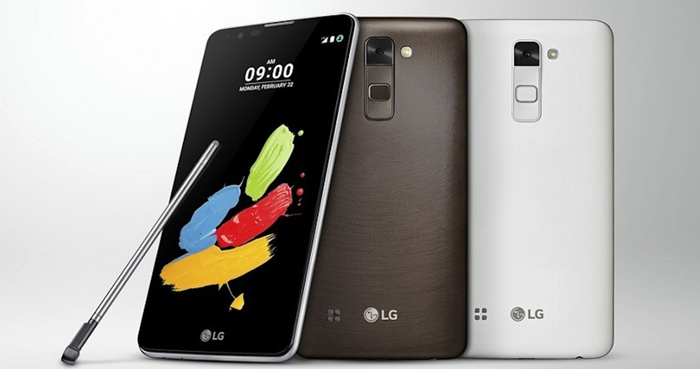 LG Stylus 2 Plus
Back in February, LG introduced the world revealing the Stylus 2. After 3 months, the LG Stylus 2 Plus was quietly added to their product line-up list and it's now available in Taiwan. According to reports, it should be available soon in all over Asia, South America, North America and Europe in the coming weeks. Here are the official specifications:
1.4GHz Octa-Core
2GB / 3GB RAM
16GB / 32GB ROM (MicroSD varies by region)
5.7-inch Full HD IPS Quantum Display
155 x 79.6 x 7.4mm, 145g
Rear 13MP, 16MP / Front 5MP, 8MP (varies by region)
Fingerprint Sensor
Network: LTE / HSPA+ / GSM
Connectivity: Wi-Fi 802.11 a, b, g, n / Bluetooth 4.1 / USB 2.0
Android 6.0 Marshmallow
3000mAh (removable) battery
Colors: Titan / Gold / Brown
"The LG Stylus 2 Plus offers users a spacious screen, powerful multimedia functionality and a writing experience at a competitive price,' said Juno Cho, president of LG Electronics and Mobile Communications Company. 'It's just another example of the constant refinements we're making to our mobile products to give LG customers a wide variety of features and designs to choose from."

X Power
Meanwhile, the LG X Power and X Style were also quietly unveiled in Ukraine. The X Power comes with a MediaTek MT6735 chipset (quad Cortex-A53 at 1.14GHz, Mali-T720), 2GB RAM and a 16GB internal storage (microSD cards available), while carrying 5.3-inch IPS screen with 720p resolution, a 13MP rear camera + 8MP selfie shooter, and a huge 4100mAh battery.
X Style
On the other hand, the X style features a Snapdragon 410 chipset (similar to the MT of the Power), 1.5GB RAM, same 16GB storage with microSD slot, 5-inch screen (same resolution), 8MP and 5MP for the back and front respectively, and 2100mAh battery.
Will these devices come to Malaysia too? We're not too sure, since LG products aren't that popular in Malaysia, but we will keep you all in the loop so stay tuned at Technave.com.