Latitude Wireless Charger for Apple iPhones returns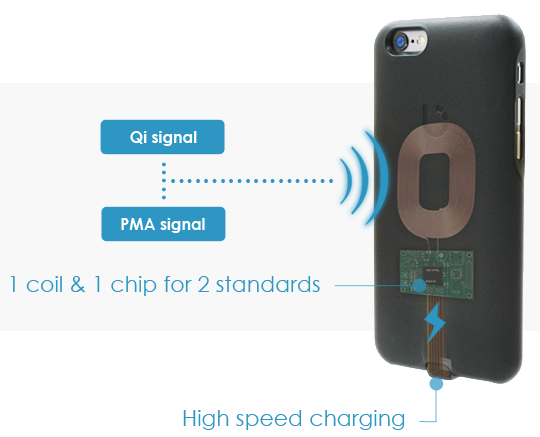 Introducing the Latitude (or in this case, re-introducing) wireless charging case for any Apple iPhone. This Kickstarter campaign by BEZALEL is returning for a second round. BEZALEL's first Kickstarter campaign for the Latitude last year earned more than four times during the fundraising goal. Now the second campaign is back and was launched on 10 November 2015 and it will end on 15 December 2015.
If you've never heard of this amazing gadget, the Latitude is the first and only wireless charging case that can work with any Apple iPhone. What BEZALEL did was simply create the Latitude to be compatible with the Qi and PMA wireless charging standards. With that it's allowed to charge the iPhone with every type of wireless charger; that means if you're in places like McDonald's, IKEA that uses Qi standard or PMA like Starbucks, the Latitude can save your iPhone from a flat battery.
"The latest iPhones have just about every feature imaginable, with the exception of built-in wireless charging. We're returning to our Kickstarter roots to enable iPhone users to power up wherever there's a wireless charger." BEZALEL CEO and Co-Founder Frank Wu.
Currently the Latitude costs $39 (RM170), the first 400 pledges (for the iPhone 6 or 6s) can now be pre-ordered to have them manufactured and be delivered to them during Christmas season. After that in March 2016 next year, the following pledges will be $45 (RM196, discount). The Latitude charging case for the iPhone 6 Plus or 6s Plus is priced at $54 (RM235) will also have their products delivered on March 2016.
For more information, visit the Latitude Kickstarter page!
[Source]