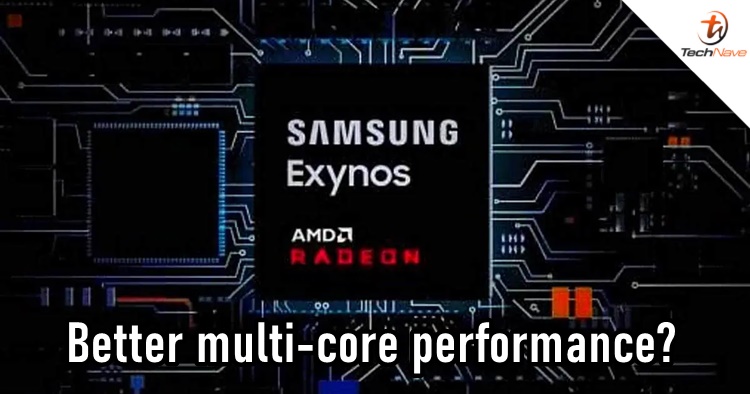 Initially, Samsung's Exynos 2200 chipset was supposed to be revealed on 11 January 2022 but it didn't happen due to some reasons. Although there's no official word yet, rumours have it that the chipset could launch together (or not) with the upcoming Galaxy S22 series in early February 2022.
Speaking of the chipset, the Exynos series has been a mixed bag to many particularly the Malaysians. The delay of the Exynos 2200 and its reputation of performance aren't helping a lot in Samsung's favour. Furthermore, the latest rumour was that it may have been replaced by the Snapdragon 8 Gen 1 chip for the global market.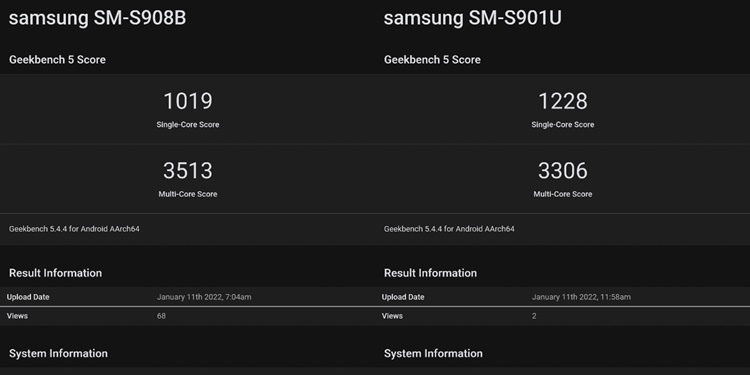 But recently, there is new speculation that the Exynos 2200 has a better performance in a multi-core test than the Snapdragon 8 Gen 1. It was reported by some netizens online from the Geekbench database, which saw 3513 points against 3306 points. However, the Exynos 2200 only scored 1019 points in a single-core test, a bit short of Snapdragon 8 Gen 1's 1228 points.
We do not know which phone was used for the Geekbench test but it's safe to assume it was probably one of the Galaxy S22 devices. Moreover, the source claimed that the score didn't include the Cortex-X2 ultra-large core, which explains why the previous leaked Geekbench score was so different (691 points for single-core and 3167 points for multi-core) even though it has the same ArmV9 architecture.
Of course, since this is just a rumour, it's best to take this news with a pinch of salt. To refresh your memory, the Exynos 2200 features a 1+3+4 architecture that includes a Cortex-X2 super core clocking 2.59GHz, 3x Cortex-A78 cores at 2.5GHz and 4x Cortex-A55 cores at 1.73GHz. Stay tuned for more trending tech news at TtechNave.com.