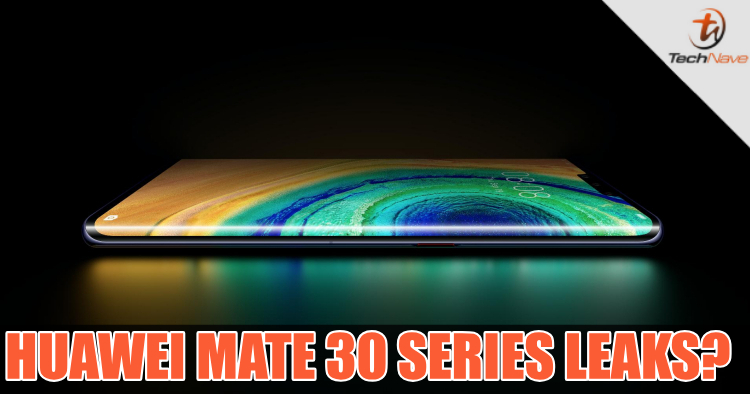 With just a few more days before the Huawei Mate 30 series launch on 19 September 2019, renders of the Huawei Mate 30, Huawei Mate 30 Pro, Mate 30 RS Porsche Design and Huawei Mate 30 Lite have appeared courtesy of @evleaks. While no actual tech specs or features get mentioned, the renders show off the Huawei Mate 30 with a flat but notched front screen using dual front cameras (one of which we expect could be either a ToF or Time-of-Flight sensor or a depth sensor while the other could go for a 32MP ultra wide angle).
On the back there's that circular quad rear camera design with what appears to be a long flash above the LED, perhaps a laser sensor or xenon flash, but no sign of any periscope lens. Rumours indicate these could be 40MP + 40MP (ultrawide) + 8MP (telephoto) + ToF sensor. There's also no rear fingerprint sensor either, so it could mean that Huawei are putting an under-display fingerprint sensor for their normal Mate 30 variant this time around.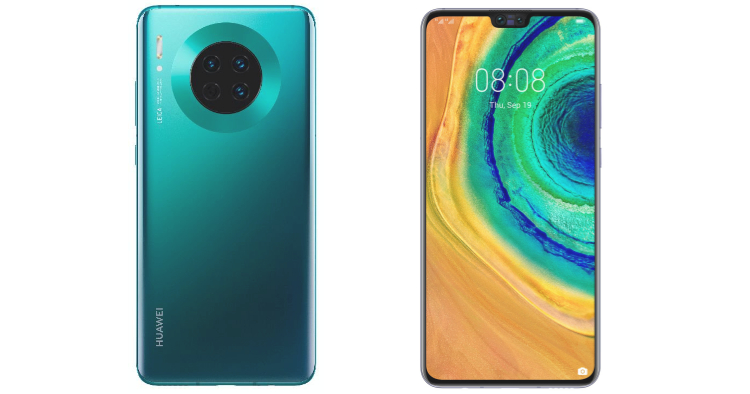 The Huawei Mate 30 looks to have practically all the same tech specs and features as the Mate 30 Pro except for the curved edge display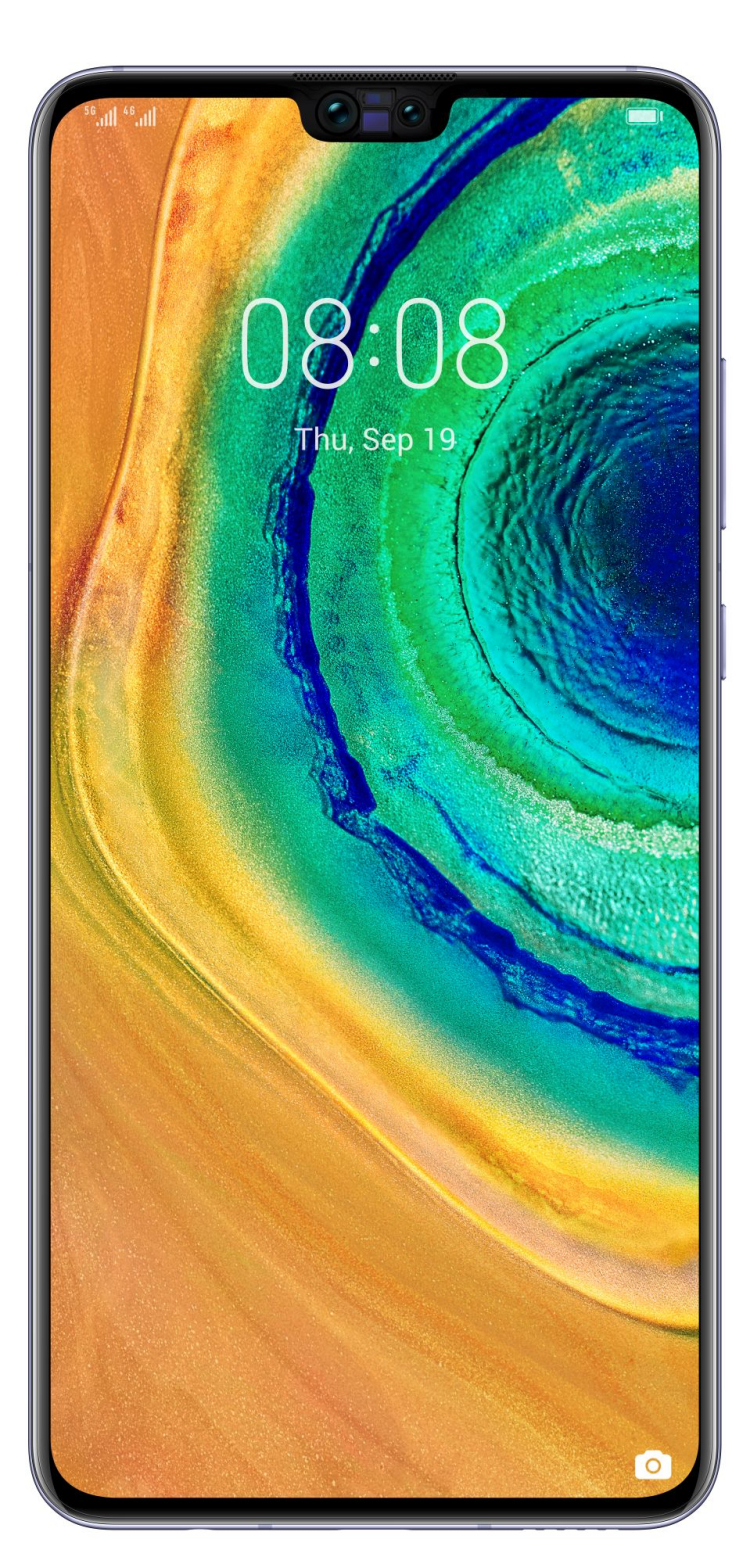 Slightly smaller notch but same 32MP dual front selfie cameras for the Huawei Mate 30?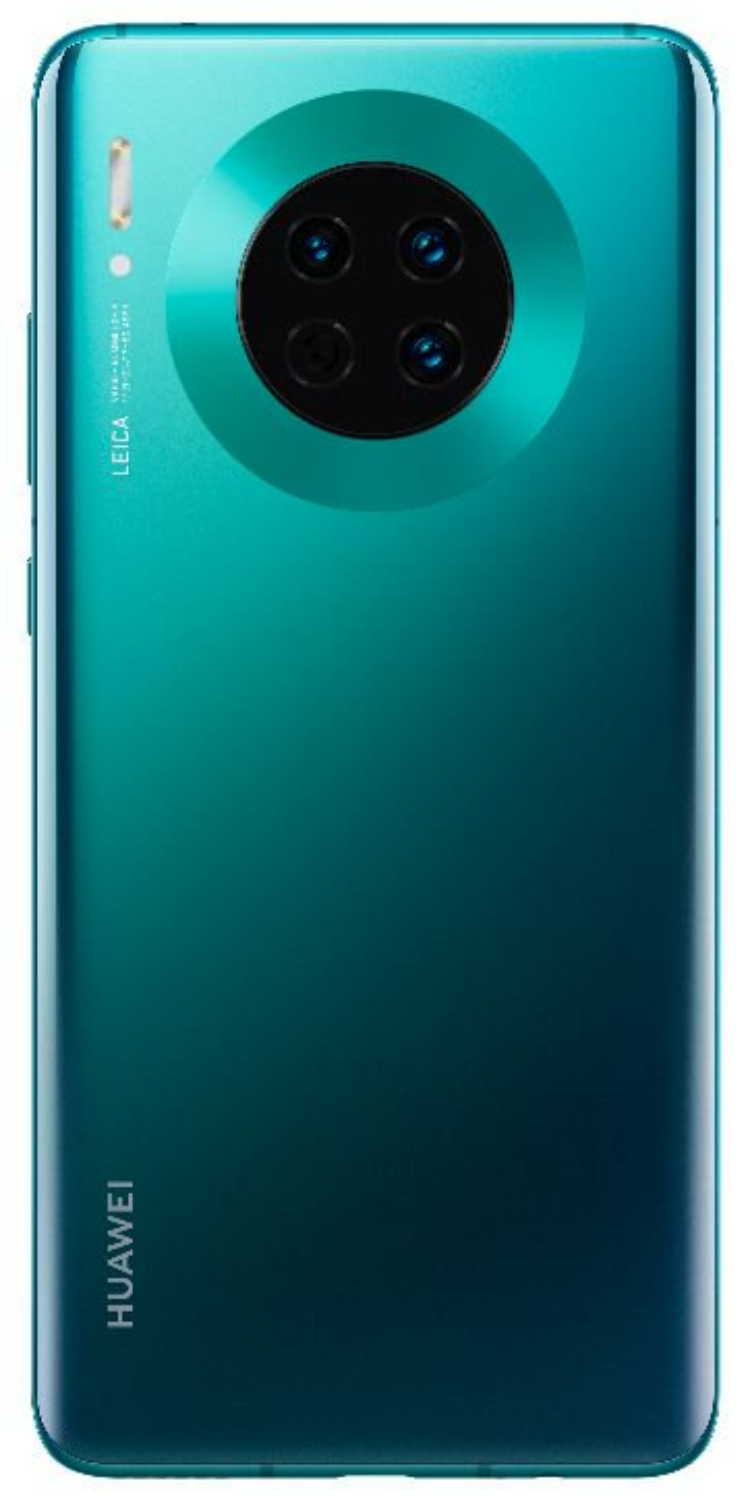 The back also looks the same, but maybe the MP could be lower?
The Huawei Mate 30 Pro has a much wider notched front screen but a much sharper dual curved edge than the Mate 20 Pro. While we expect the same dual front cameras and quad rear cameras as the Mate 30 we're not sure if the screen qualifies as a "waterfall display" or just follows the same as the Samsung Galaxy Note 10+. The Mate 30 Pro will likely be IP68 dust and water resistance certified due to the splash in the image but there's a rumoured full list here. Since the front notch is wider, we also expect the front cameras to have a 3D infrared sensor for face unlocks in the dark.
The Mate 30 Lite seems to go for a single O-type front camera cutout on the side but it also has quad rear cameras, but this time with no long type flash. There's also a rear fingerprint sensor and what appears to be the circular hyper optical pattern that previously came on some models for the Mate 20 Pro. The screen is flat here as well.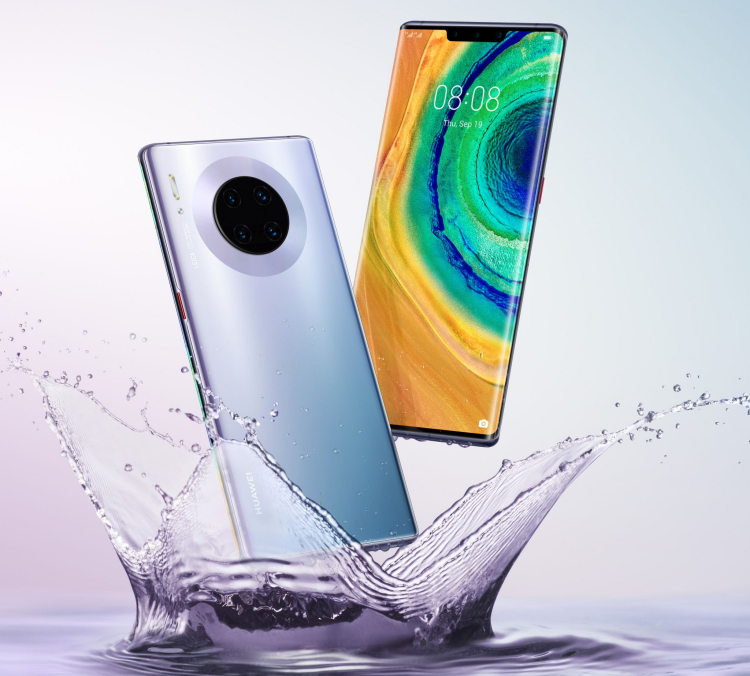 The Huawei Mate 30 Pro is likely IP68 water resistant?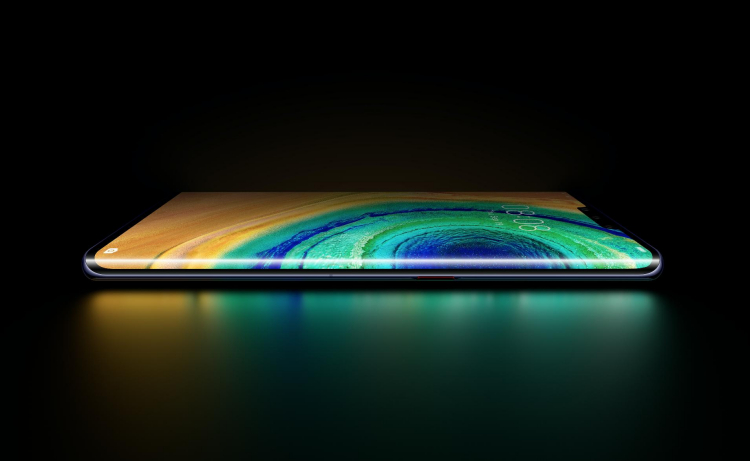 From this angle it could be just a bit more curved than usual...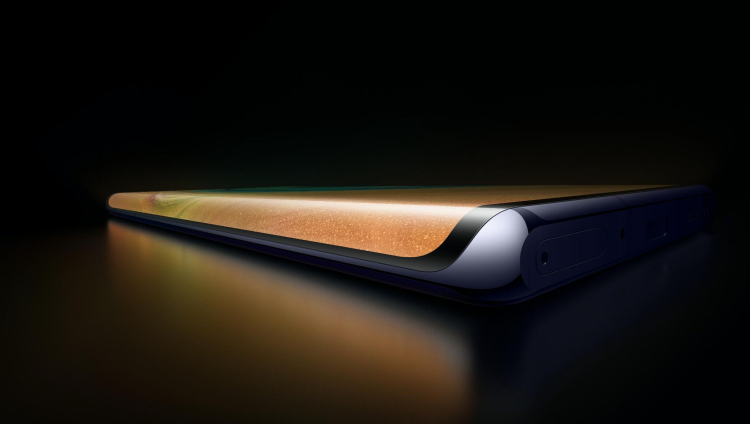 ... but this certainly looks like a waterfall display from this angle?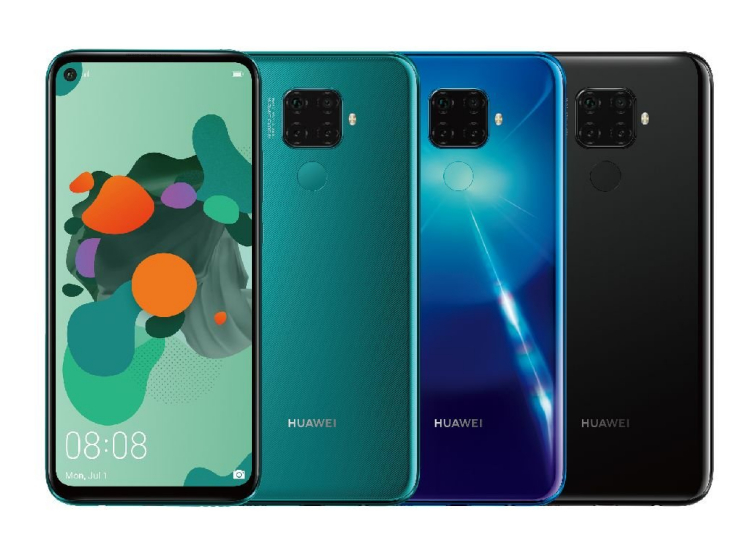 The Huawei Mate 30 Lite will likely be a rebrand of the Huawei Nova 5i or 5T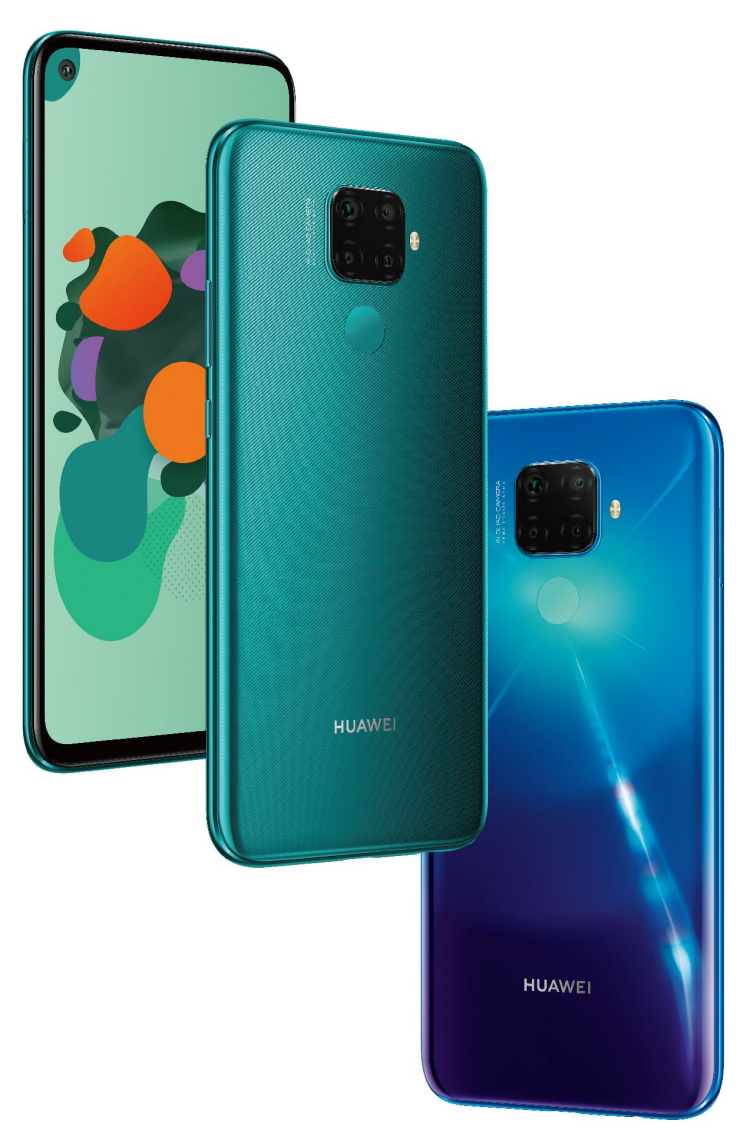 The Huawei Mate 30 Lite appears to have at least 2 different designs for the back cover
The Mate 30 RS Pro render shows off the same quad rear cameras and long flash above the led flash as the Mate 30 and Mate 30 Pro, but there's the usual red or black leather backside as well. There appears to be no front notch at all for the Mate 30 RS Porsche Design though, which could signify either a pop-up or maybe even an under-display front single or dual camera. It's not the first time Huawei introduced new tech on their RS Porsche Design smartphones, so it wouldn't come as a complete surprise. There's also a case with what appears to be a leather strap that turns it into a stand?
Other things to ponder from the renders include what appear to be 5G signal icons for the Mate 30, Mate 30 Pro and Mate 30 RS Porsche Design, implying that these will get the Kirin 990 5G chipset. Of course, this also means there likely won't be any Mate 30 X either, considering that the Mate 20 X already has a 5G variant. No other tech specs or features were mentioned, but rumours are saying that the new Huawei Mate 30 series will not come with Google apps or the Google Playstore pre-installed, but this shouldn't be much of a hindrance as you can always side-load them via APK afterwards.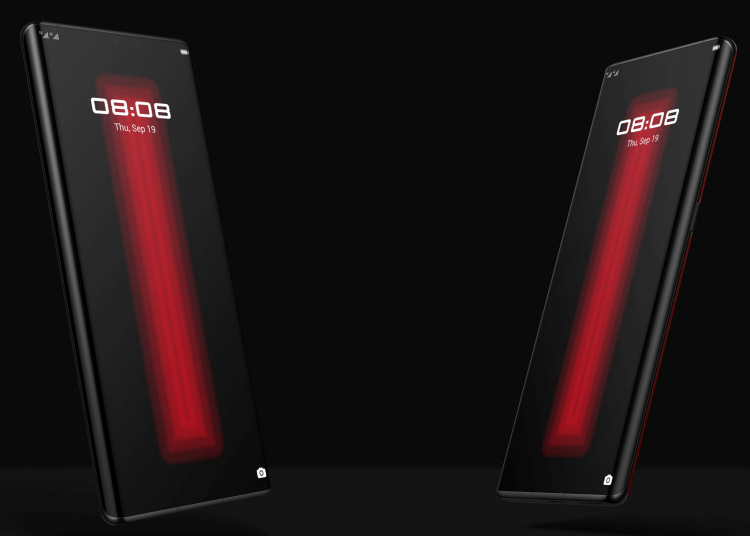 The Huawei Mate 30 RS Porsche Design looks like it won't have any notch, so that means a pop-up? or something else?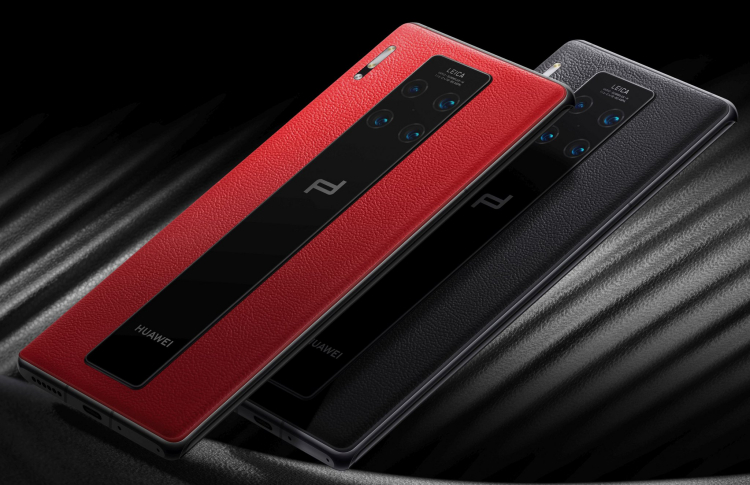 That's a rather long stripe on the back, following racing stripes perhaps?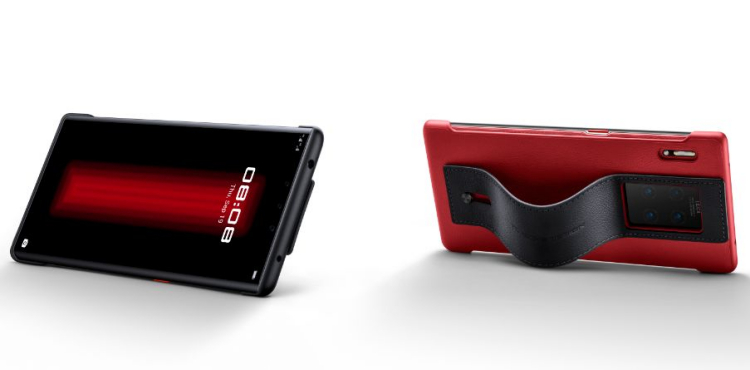 Innovative use of a premium leather strap?
As always with such leaks, do take them with a pinch of salt, but Evan Blass or @evleaks has usually been quite accurate most of the time. Quite obviously, there's no Malaysia release dates or pricing details, but stay tuned to TechNave.com for all the updates.
For ourselves, we're thinking the Huawei Mate 30 may actually be the best seller amongst the 3 Mate 30 series, especially if it sells below RM3K as the Mate 20 did when it first came out. What do you think? Which Mate 30 series do you like? For how much? Let us know on our Facebook page and who knows, Huawei Malaysia might be listening in.