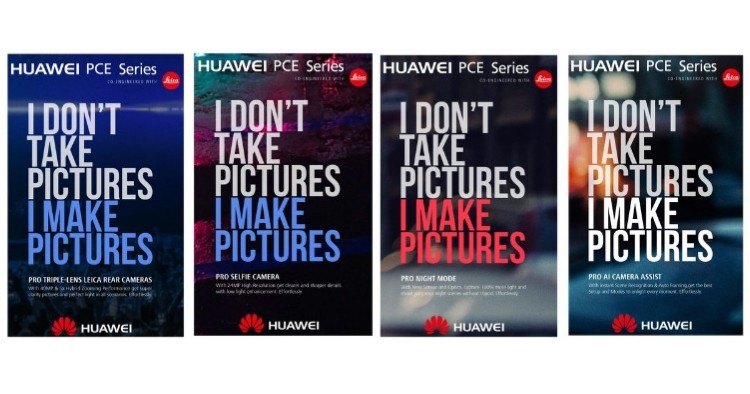 Serial leakster @evleaks apparently managed to find some artist's portfolio images about Huawei's upcoming flagship series which has been termed as the "Huawei PCE Series". This may or may not be the next Huawei P11 but according to the posters the Huawei PCE series will apparently offer the following features:
Triple Leica rear cameras
40MP shots
5x hybrid zoom
24MP selfie camera with low-light enhancement
Pro-night mode
Pro AI Camera Assist (Instant Scene Recognition + Auto Framing)
The 40MP shot could come from dual 20MP rear cameras in an automatic combined interpolation setup. Leica could have managed to make better interpolation algorithms than now, as most interpolation modes don't generally deliver that well. While we've already seen the Instant Scene Recognition in the Mate 10 and Mate 10 Pro but the Auto Framing feature could provide pointers as to taking better pictures. This could be quite intrusive if not handled the right way but we shouldn't have to wait too long to find out more about the Huawei PCE Series. Since this is from @evleaks himself, we assume that it is most likely accurate but like all rumours, do take this with a pinch of salt.