Leaked image of Google Pixel 5 shows unusual back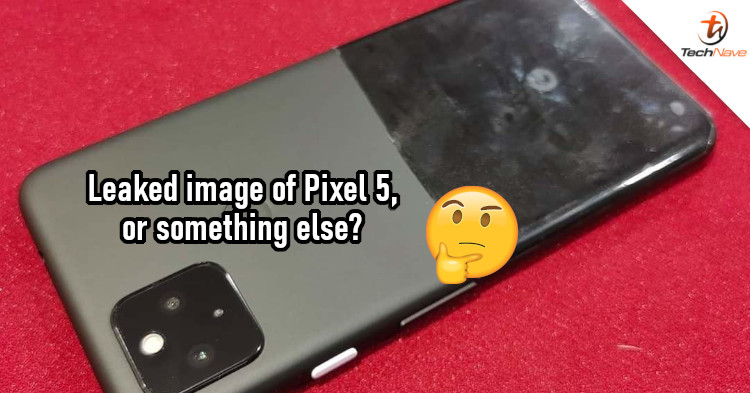 With the Google event just a few days to go, the leaks for the upcoming devices are coming in fast. For example, it was reported yesterday that Pixel 5 could retail for USD 699 (~RM2920). Today, another leaked image that appeared shows what might be the back of the Pixel 5 (or at least a prototype of it).
If you look at the leaked image (via @chunvn8888), you can immediately tell what's unusual about it. At the back, there's a dual-camera module and fingerprint sensor on a top-half that's a metal frame. But the bottom half of the back seems to be a glass back covered with fingerprint smudges. As you can see from the newer renders, the Pixel 5 should not have such a bizarre design so this is likely an older prototype unit.
Of course, some people pointed out that the device might not even be Pixel 5. First of all, it should be noted that the phone has what seems to be a 3.5mm jack at the top. It's believed that Google will be ditching that for Pixel 5, so it shouldn't have one. While some say that it could be the Pixel 4a 5G instead, the Pixel 4a does not need for a glass back as it has no wireless charging. Also, Google would want to avoid using more premium material to reduce cost.
There's also the possibility that this is an entirely different device from the Pixel 4a or Pixel 5. Anyway, we'll find out for sure during the Google event on 30 September 2020, so please stay tuned to TechNave.com for more updates on that.
Google Pixel 5 Specs & Price >