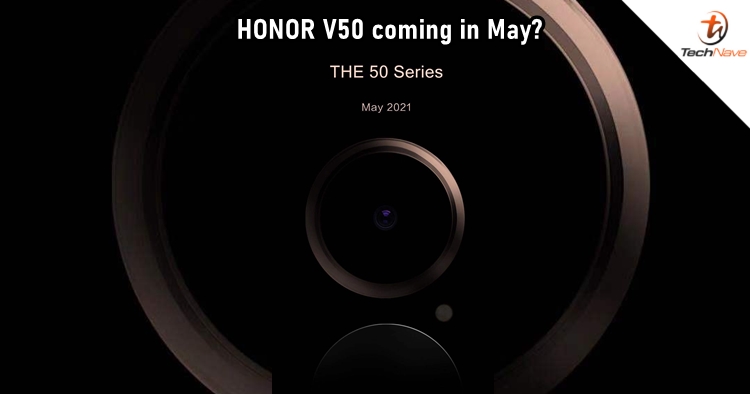 A teaser poster from HONOR has leaked today and hints at a launch event that is scheduled to happen in May. On the poster, the label "THE 50 Series" can also be seen on top of the device's not-so-visible camera setup. It is said that the brand will be making a comeback with the HONOR V50 series.
The poster has revealed only a part of the camera setup by showing us two circular rings being aligned vertically. It is suggested that the device could follow a dual-ring design for the rear camera module. Interestingly, the upcoming HUAWEI P50 series is also rumoured to bring the dual-ring design as well. If this teaser poster is legit, then there will be quite a show between these two smartphone series.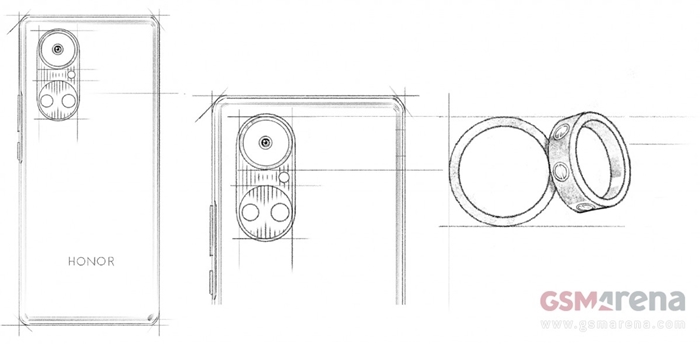 Other than the poster, sketches of the upcoming HONOR device have also appeared. From there, it suggests that the device could feature some sort of snap-on filters for the big lens. If it's true, it explains why the lens on top would occupy more space than the others.
Let us know what you think about this news on our Facebook page. Stay tuned to TechNave.com for more smartphone leaks.