Lee Chong Wei The Movie, ONE-PUNCH MAN and many more will be streaming on YouTube Super Stream for free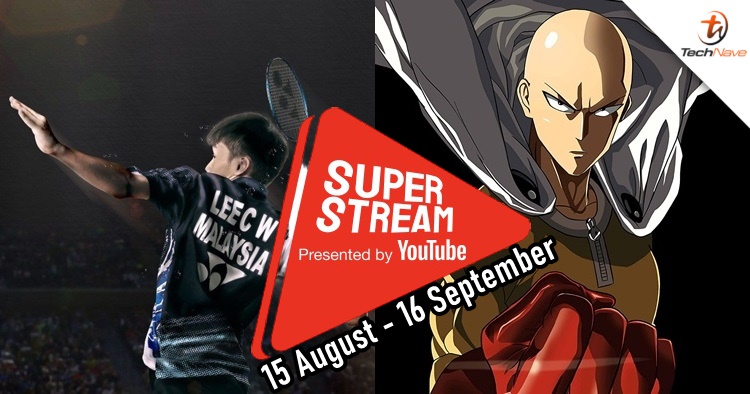 What is YouTube Super Stream and why should you care? Well, before we get to that, it seems that Google Malaysia, Astro, Media Prima, Muse and WebTVAsia are collaborating together to present this programme. It's set to schedule tomorrow (15 August) until 16 September for Malaysians to binge-watch a bunch of contents which include TV dramas, anime, movies, and many many more for free.
Available and accessible on Google Malaysia's YouTube channel and the rest of the individual partner channels, there's a ton of stuff to watch online as we mentioned. According to the company, the Super Stream will kick off with many popular anime series (ONE PUNCH MAN, anyone?) tomorrow onwards until 4 September by MUSE Malaysia. Then on 17th until 23rd of August, Media Prima will launch the top Malaysia dramas, followed by TV9 Malaysia's comedy shows on 26 August until 1 September.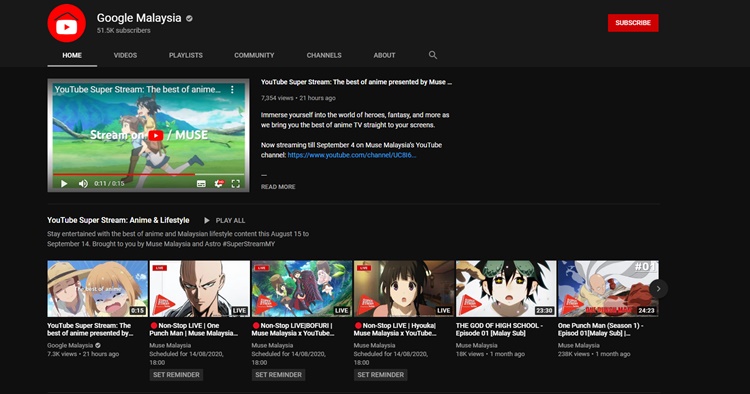 Then from 29th until 31st of August, WebTVAsia will premier the first 72-hour live movie marathon. We don't know what movie marathon will be included, but what we do know that the channel will continue premiering a total of 50 Malaysian blockbusters such as 'Lee Chong Wei The Movie', 'Bunohan', 'Gol & Gincu 1&2', 'Nasi Lemak 2.0' and many more from Merdeka until 16 September. Finally, Astro Gempak will be hosting their local dramas, comedies and other shows from 1st until 14th of September.
As aforementioned, you can start subscribing to the Google Malaysia YouTube channel right over here. You can also check out the complete list of Super Strem shows here as well. Sounds like it's gonna be a mighty fine time for Malaysians to enjoy these shows until Malaysia Day, so have fun! Stay tuned for more trending tech news at TechNave.com.