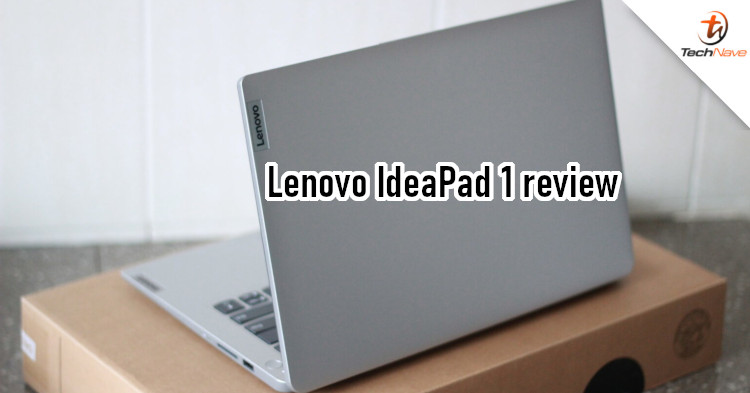 Finding a decent Windows laptop on a limited budget isn't always easy. But if you plan to get an entry-level laptop, the new Lenovo IdeaPad 1 could be a great option.
The Lenovo IdeaPad 1 has an AMD Ryzen 7020U CPU, a full HD display, a comfortable keyboard, and a nice texture to its body. This 14-inch laptop boasts a lightweight body for better portability and delivers enough performance for the average user. Of course, it compromises in some areas to keep pricing low. But without further ado, check out our review to find out what this laptop is all about.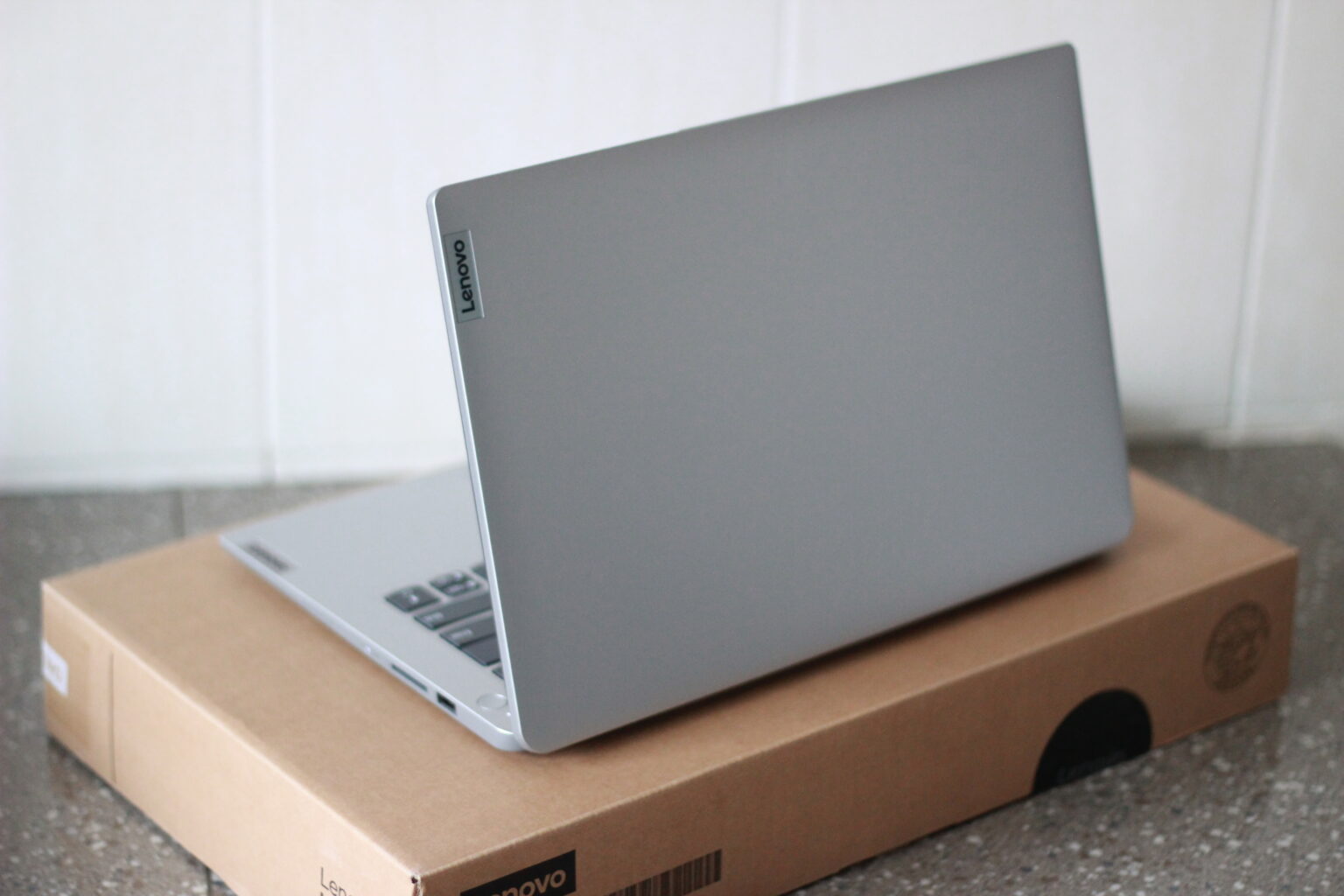 Sleek silver colour that won't go out of style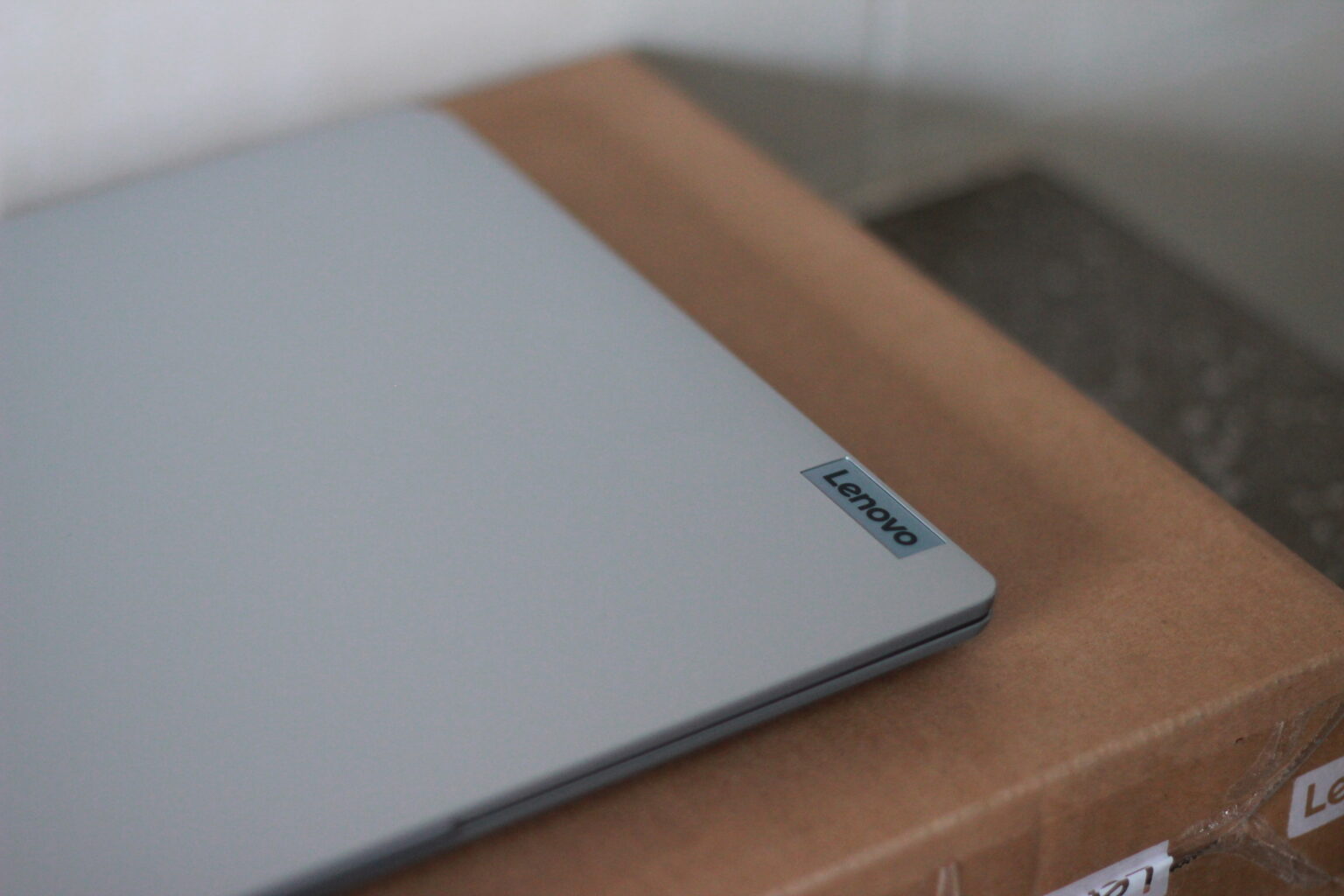 Simple and neat Lenovo logo at the corner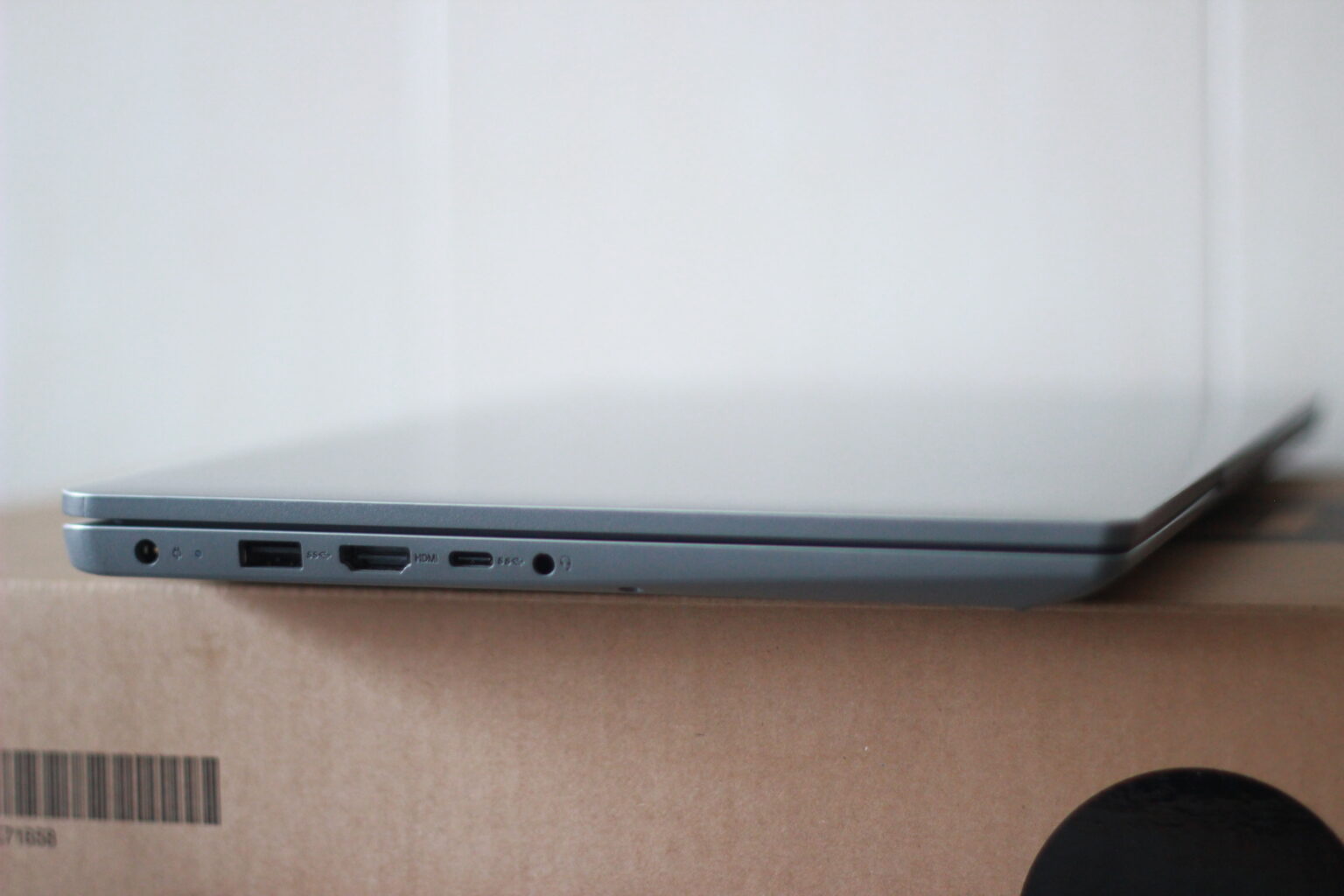 Considering the thickness, the weight and size are standard enough
The Lenovo IdeaPad 1 has a simple design similar to its predecessor. It adopts the ever-popular silver-grey colour scheme, with the Lenovo logo on the corner of the lid to keep it recognisable. But unlike more expensive laptops, the Lenovo IdeaPad 1 features an all-plastic body. That's how Lenovo kept the weight at about 1.4kg, considering how thick it is at 17.9mm.
On opening the lid, you'll see that the laptop features a 14-inch FHD screen. Unlike many laptops, it's a matte display with an anti-glare coating and a screen-to-body ratio of 86%. There's a front-facing video camera right above the screen, complete with a physical shutter to block it when you want to secure your privacy. Although the 14-inch screen is large enough, the relatively thick top and bottom bezels make it look somewhat inferior to other laptops.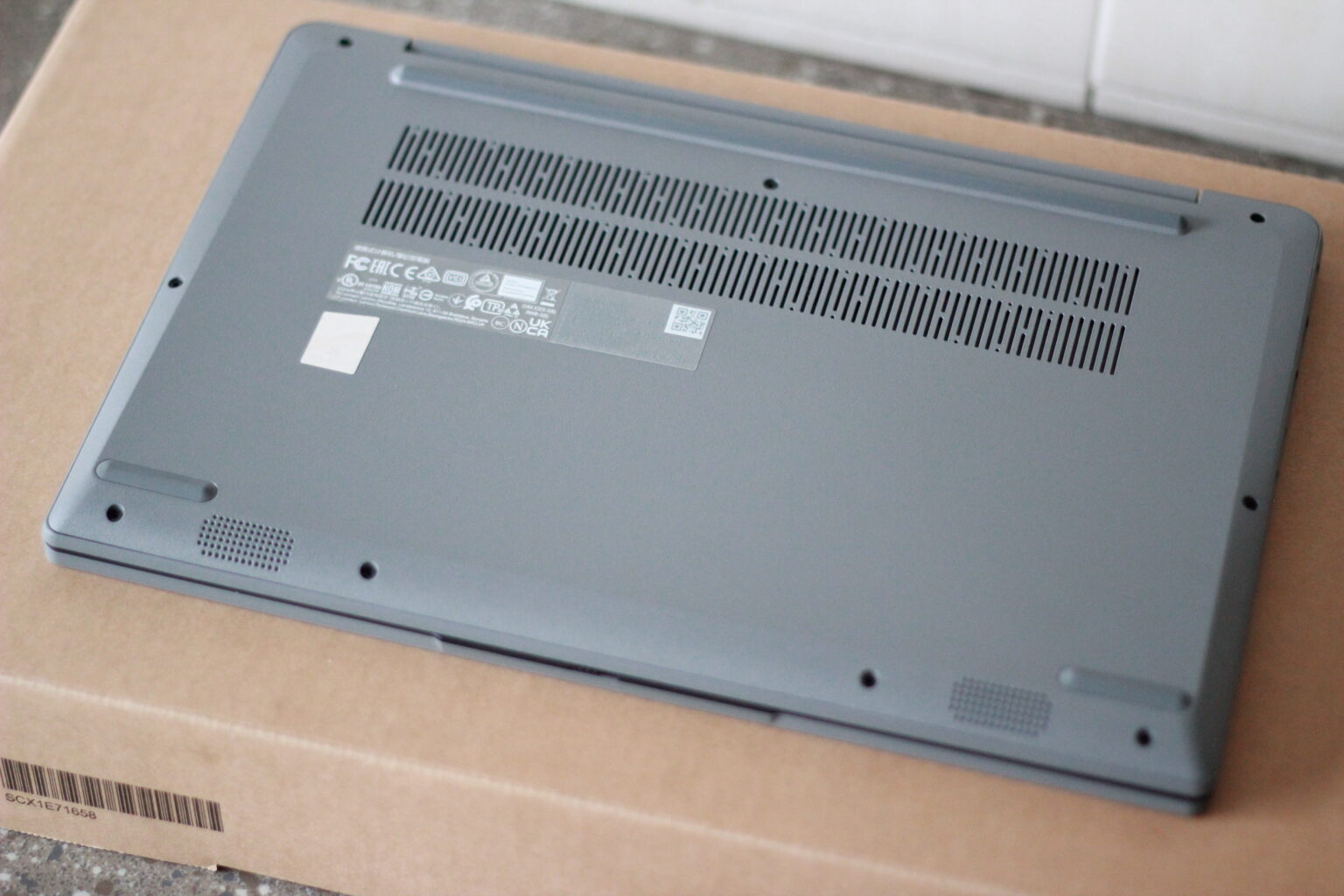 Cooling vents and speakers at the bottom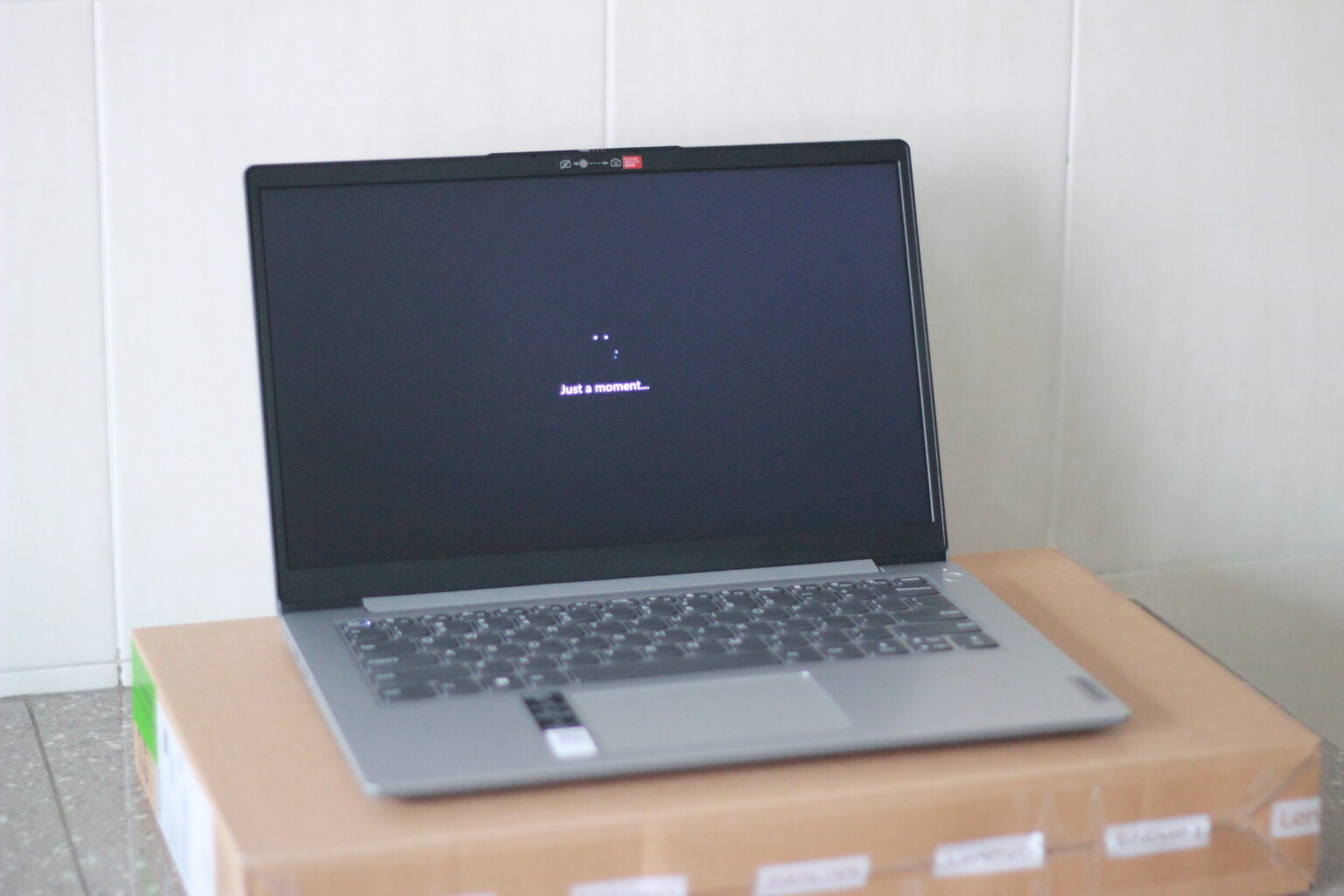 14-inch screen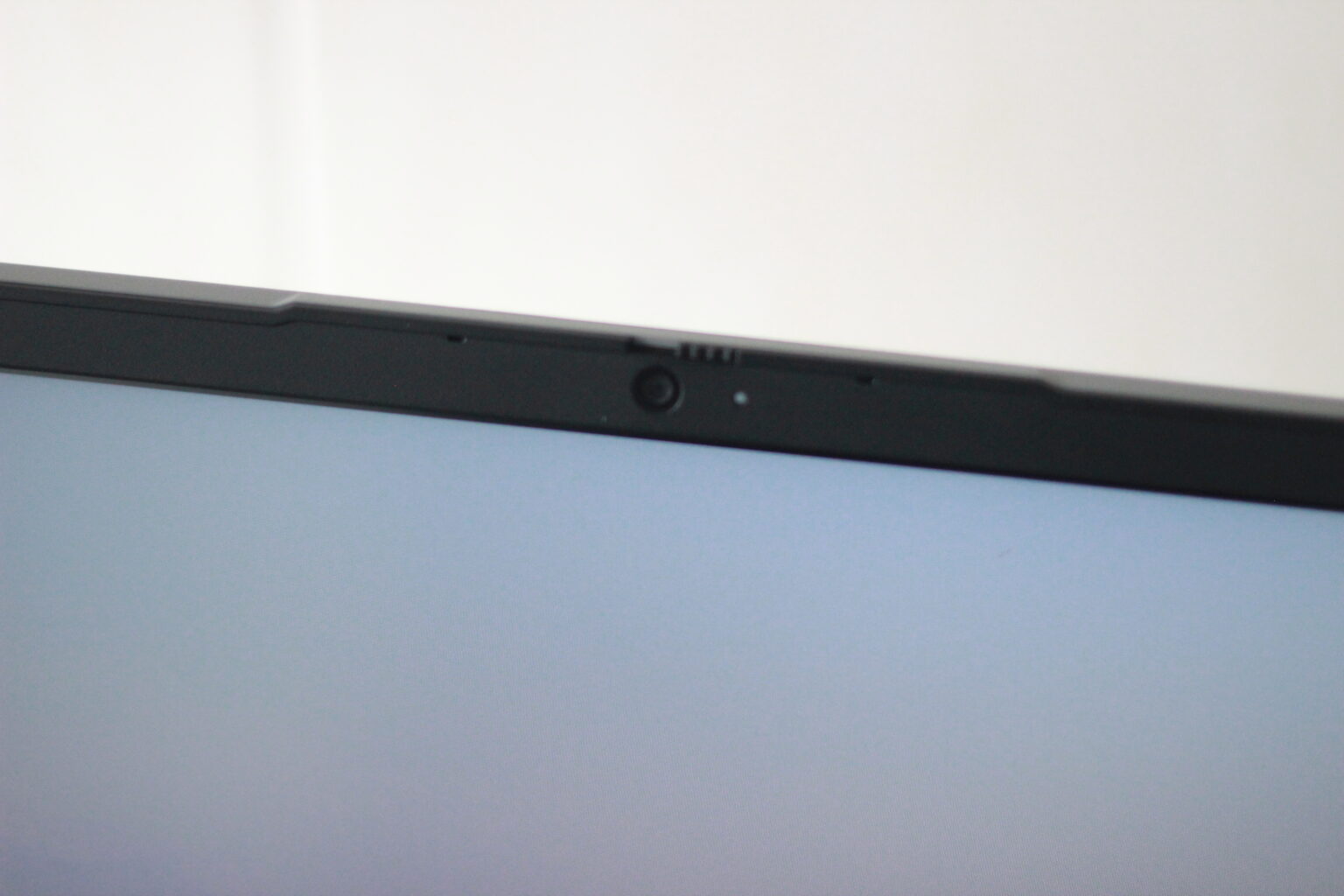 HD webcam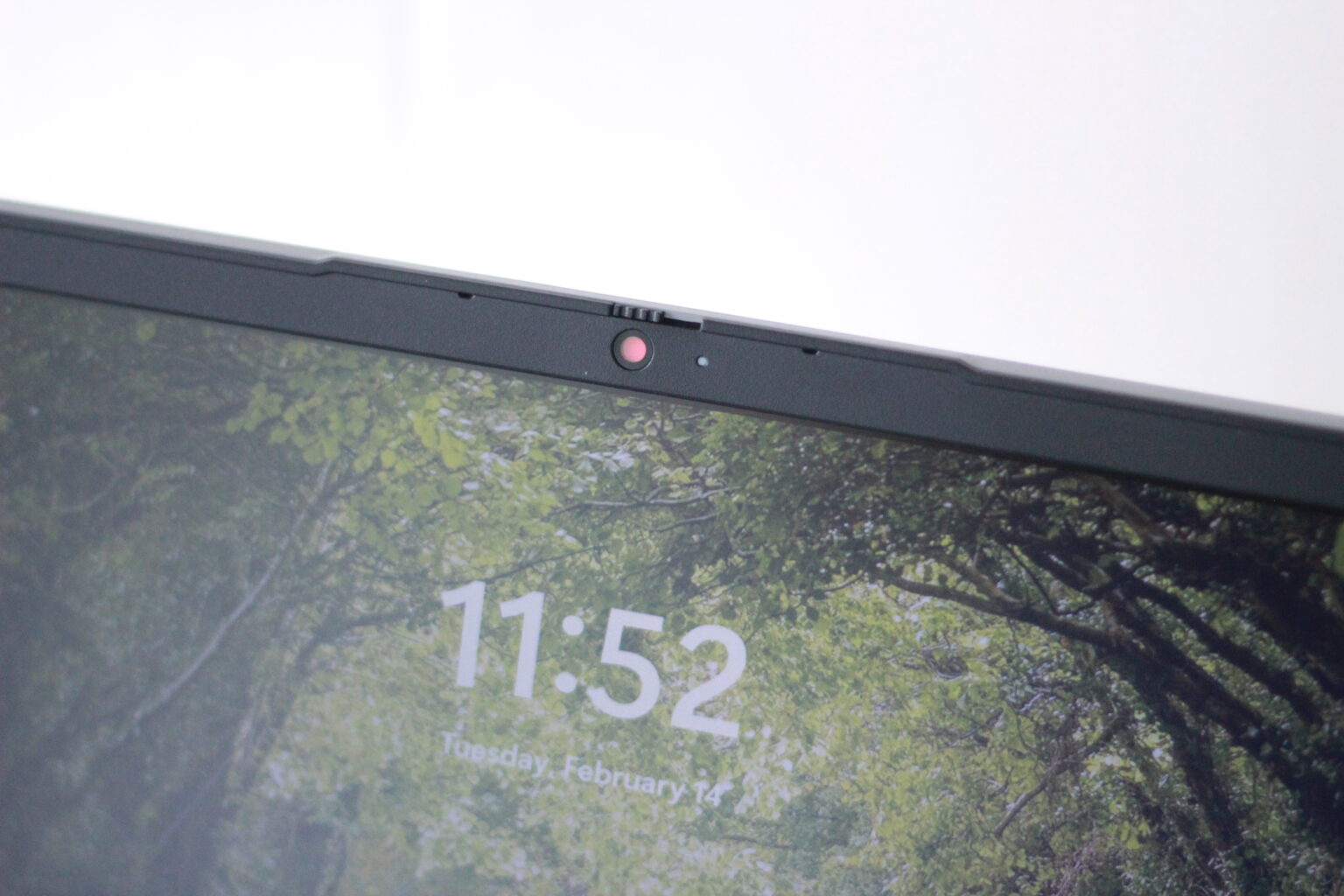 Physical shutter to block the lens when it isn't in use
Unfortunately, the display isn't that great. It's prone to backlight bleed and has a blueish tint that's especially noticeable when browsing web pages with mostly white backgrounds or when opening Word files. That's less than ideal for general use, as you might lose track of your mouse cursor due to the backlight bleed.
Moving on, the Lenovo IdeaPad 1 has a standard keyboard layout. While it doesn't come with the now mainstream power+fingerprint reader button, you can turn on the computer simply by flipping the cover open. On the other hand, the power button became redundant, so it would have been nice if it doubled as a fingerprint reader for extra security.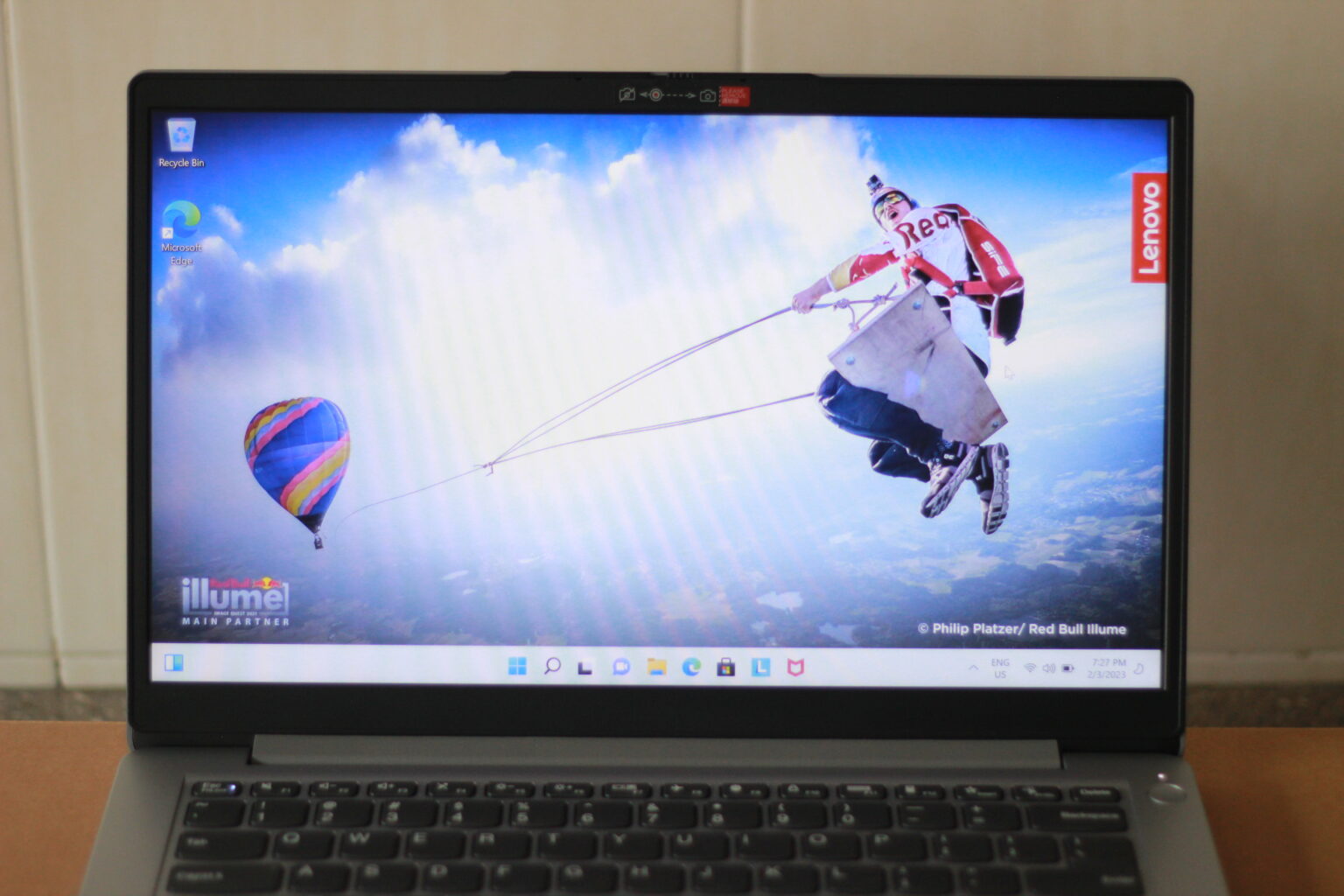 Anti-glare screen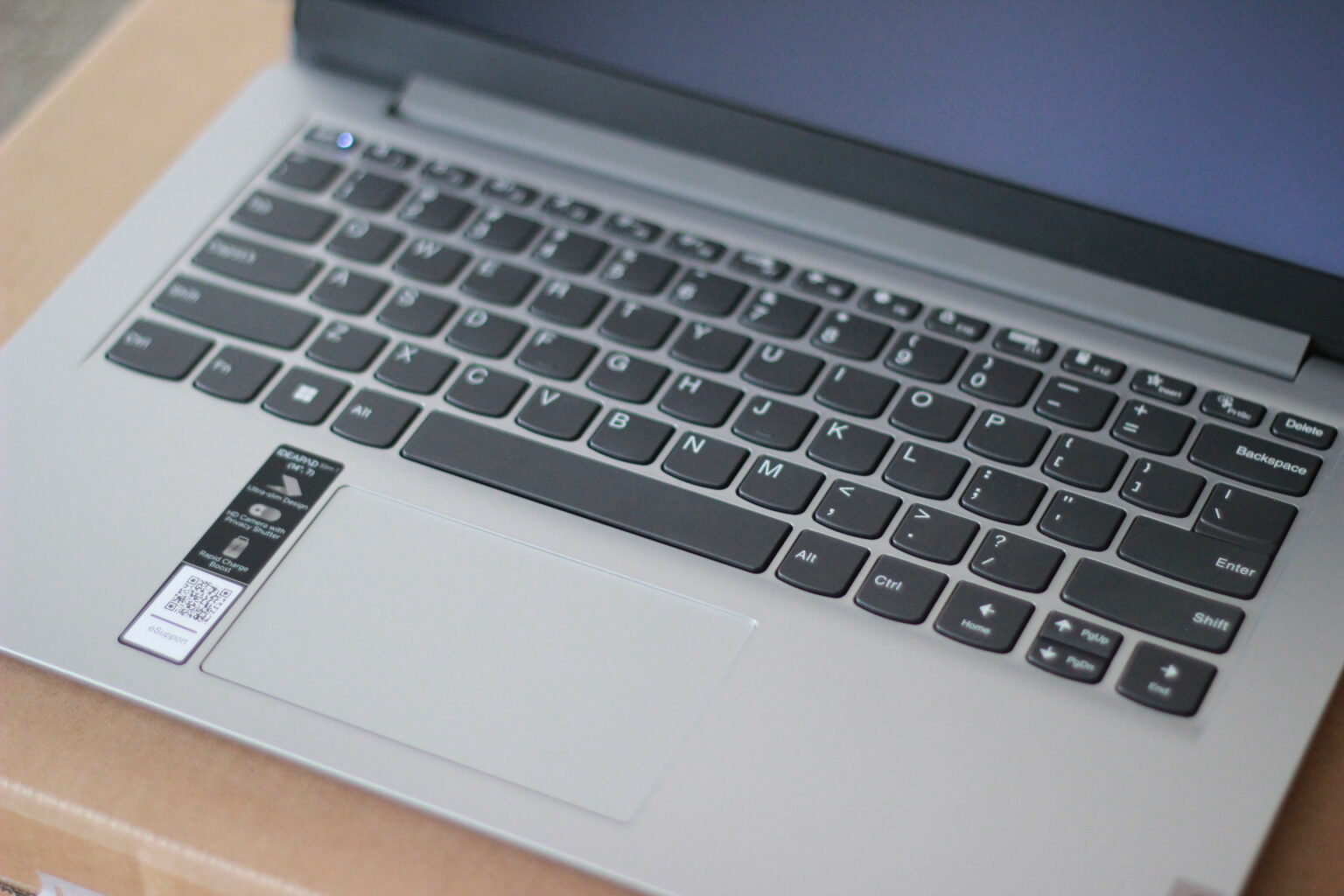 The tactile feedback is pretty good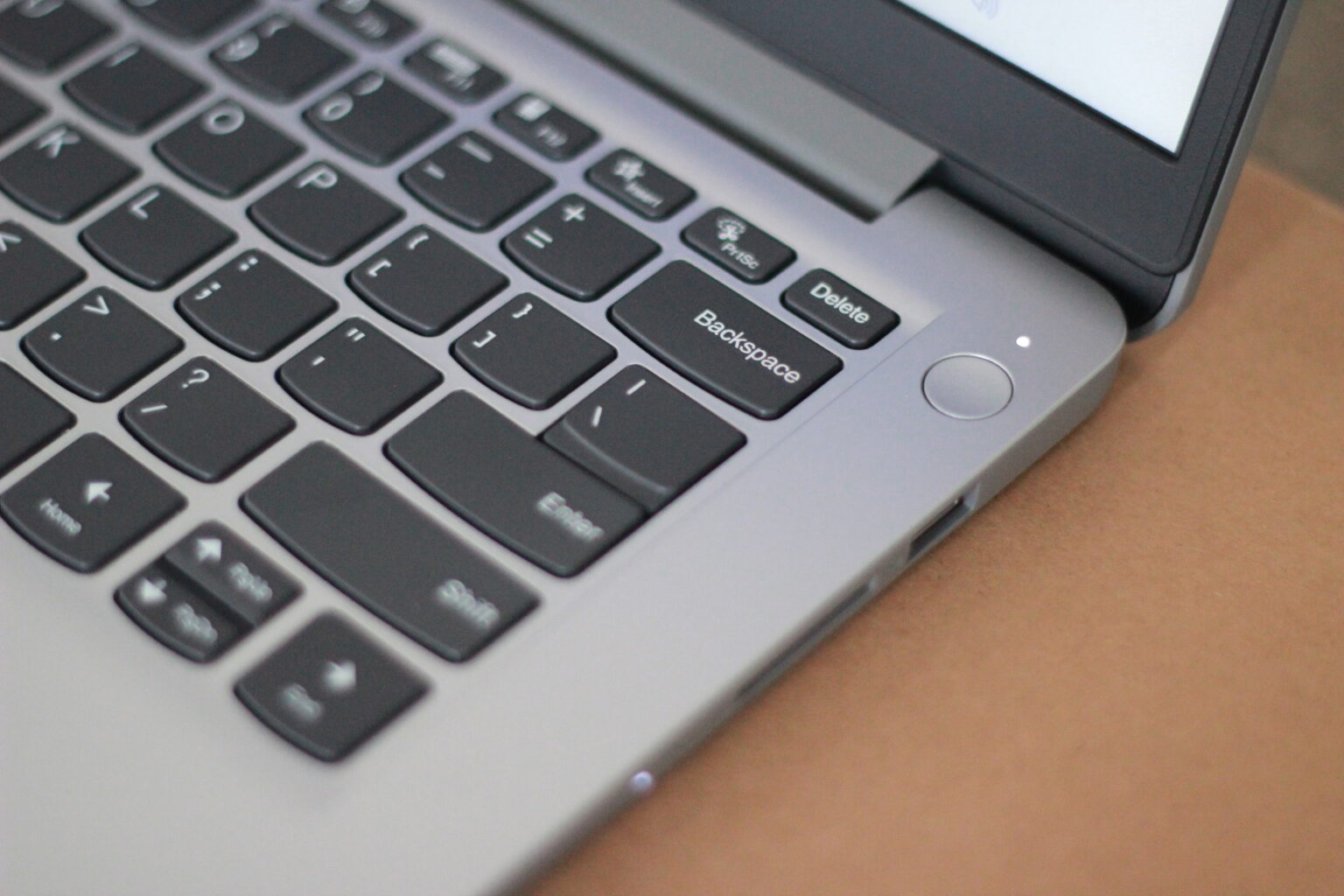 Power button feels redundant since you can power on the laptop by flipping the cover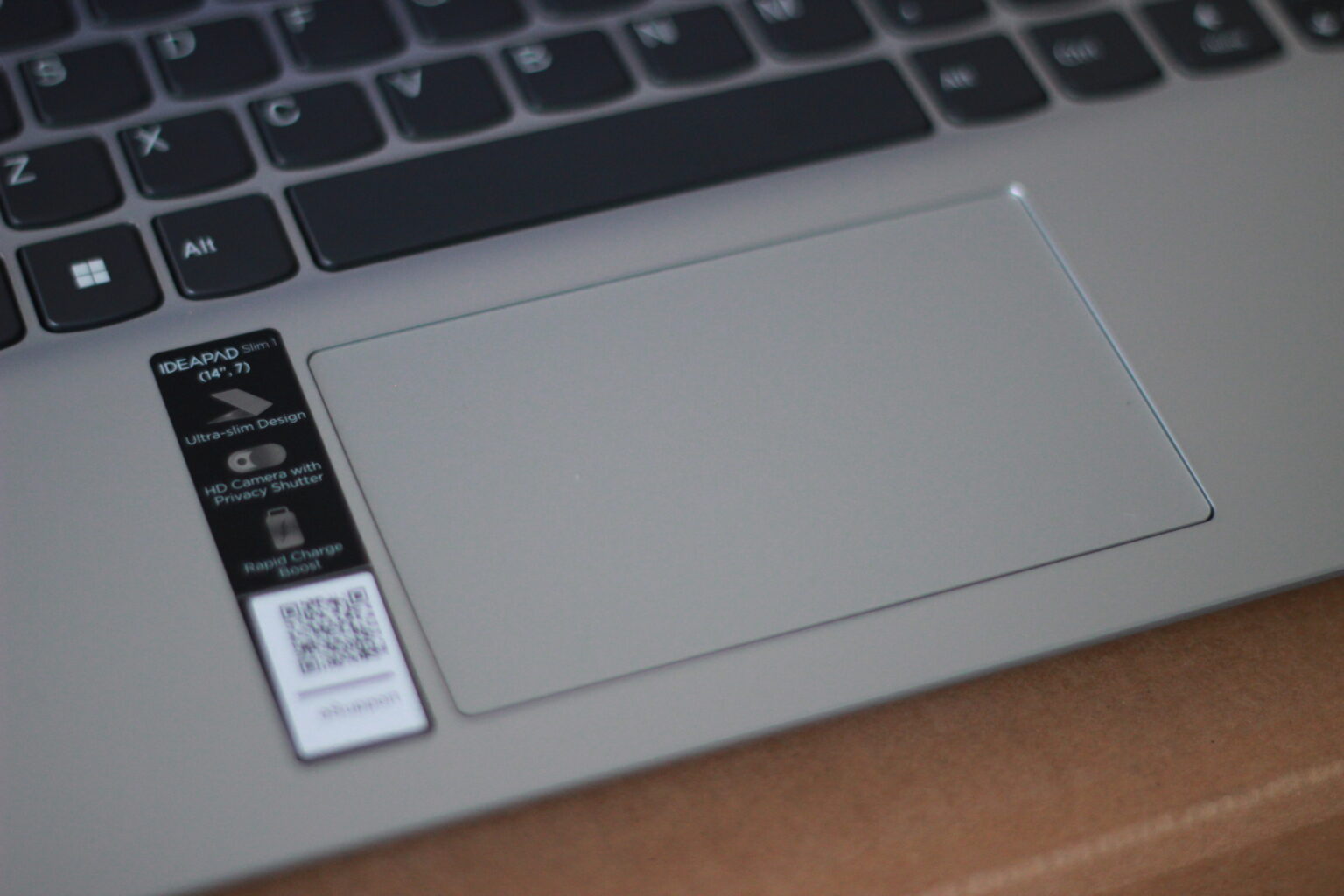 Decent touchpad size
It's worth mentioning that this laptop has a great keyboard. At first glance, the keys have a soft plastic look. But they feel good to type on, so the overall typing experience is pleasant, which is beyond expectations for an entry-level laptop. The touchpad's size is decent, but you need to apply more pressure for 'clicks' to register. It takes a bit of getting used to, but it's not too bad overall.
In terms of USB ports, you get a USB-A 3.2 Gen1 port, a USB-C 3.2 Gen1 port, a USB 2.0 port, an HDMI port, an SD card reader, and a 3.5mm headphone jack. That's enough for the average user, but an extra Thunder Bolt 4 Type-C port would have been great.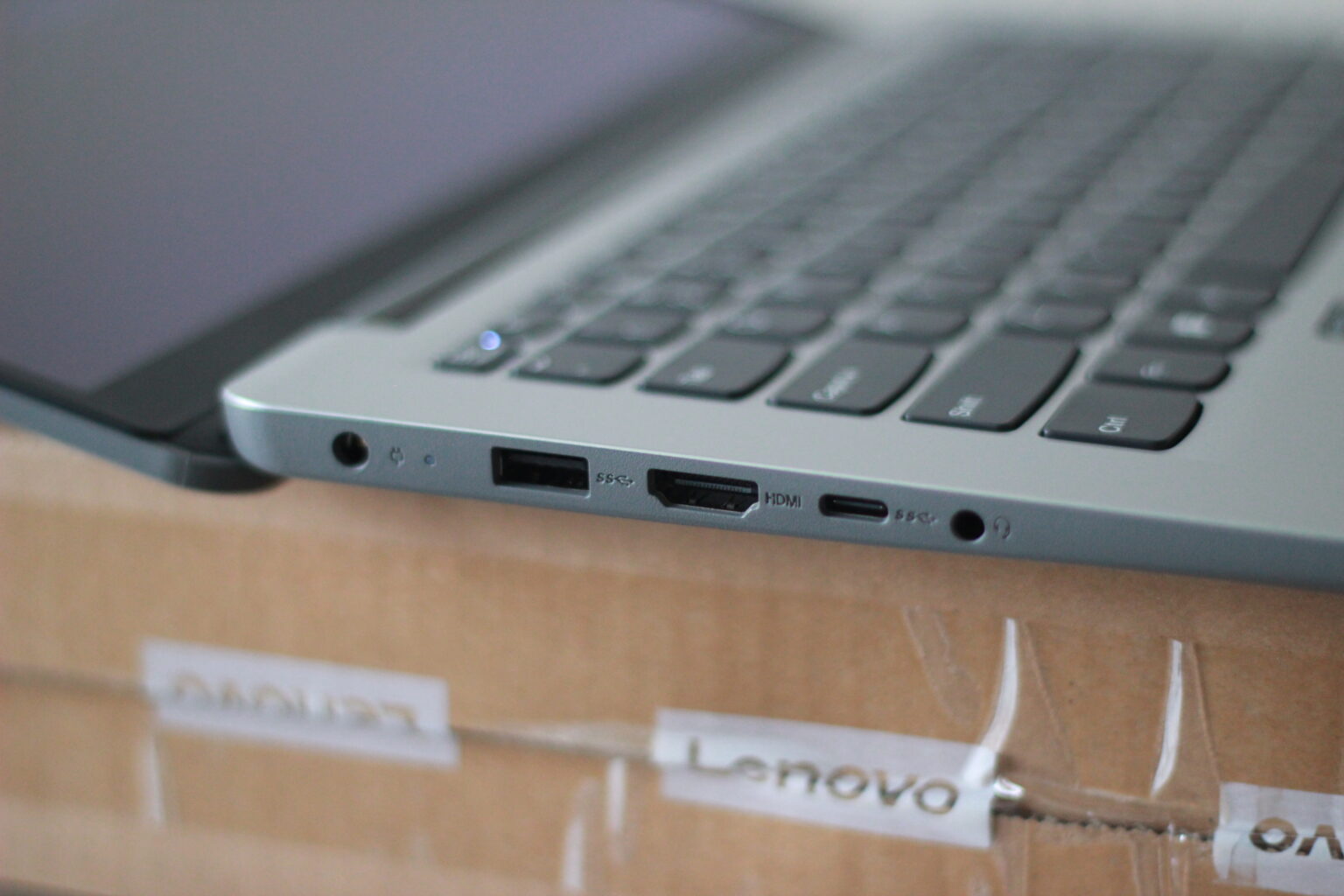 Plenty of I/O ports, but no charging support for the USB-C port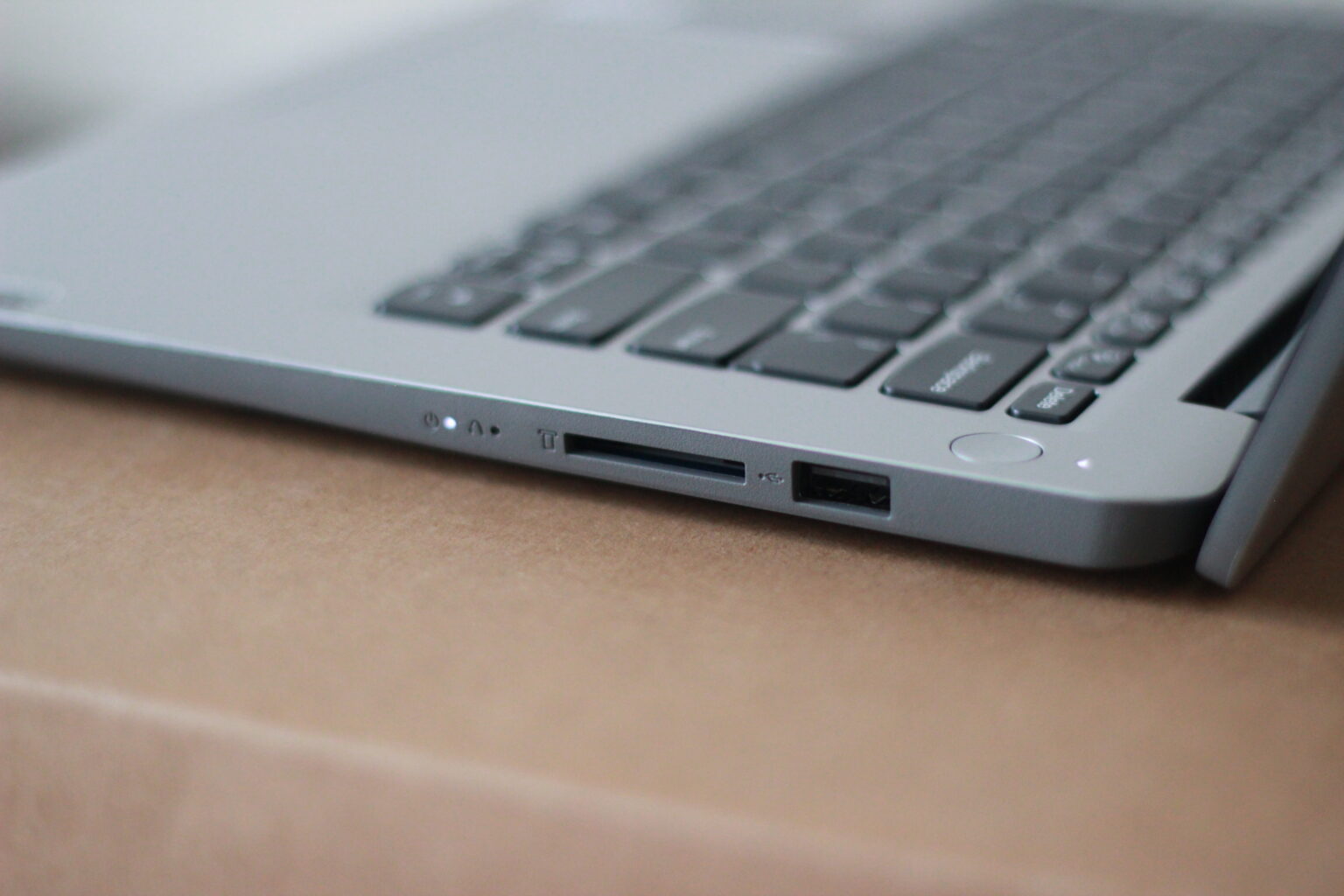 And a card reader!
Speaking of Type-C ports, the one here can only be used for file transfers. We would have preferred that it came with support for power delivery, so you can use it to charge your mobile devices. But alas, that's not something you get on this entry-level laptop.
Another thing worth mentioning is that the lid can be opened to a nearly 180° angle. This can be handy in scenarios where you have to show someone something. Support for tent mode angles would have been better, but again it isn't something you would normally get at this price range.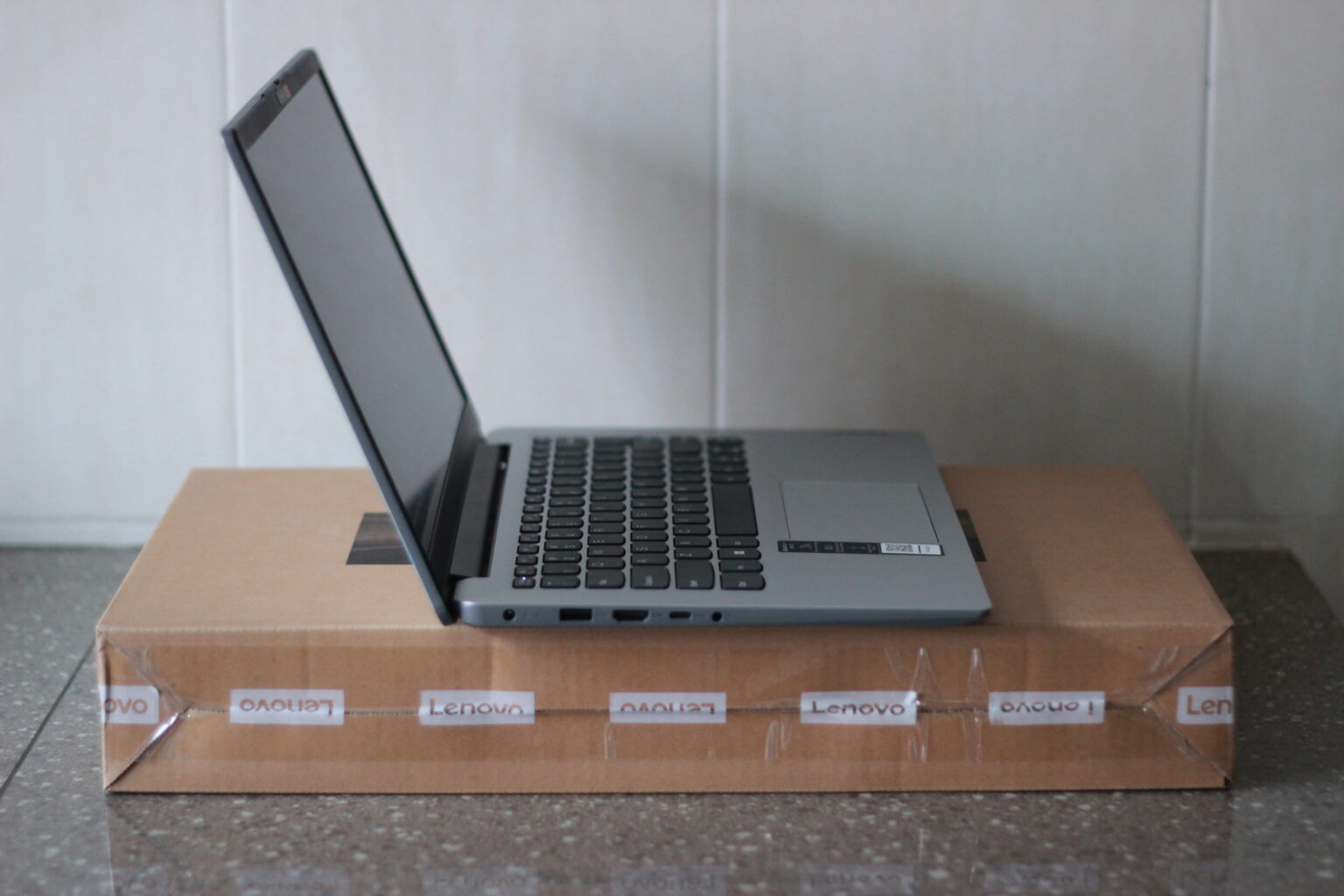 Generally used angle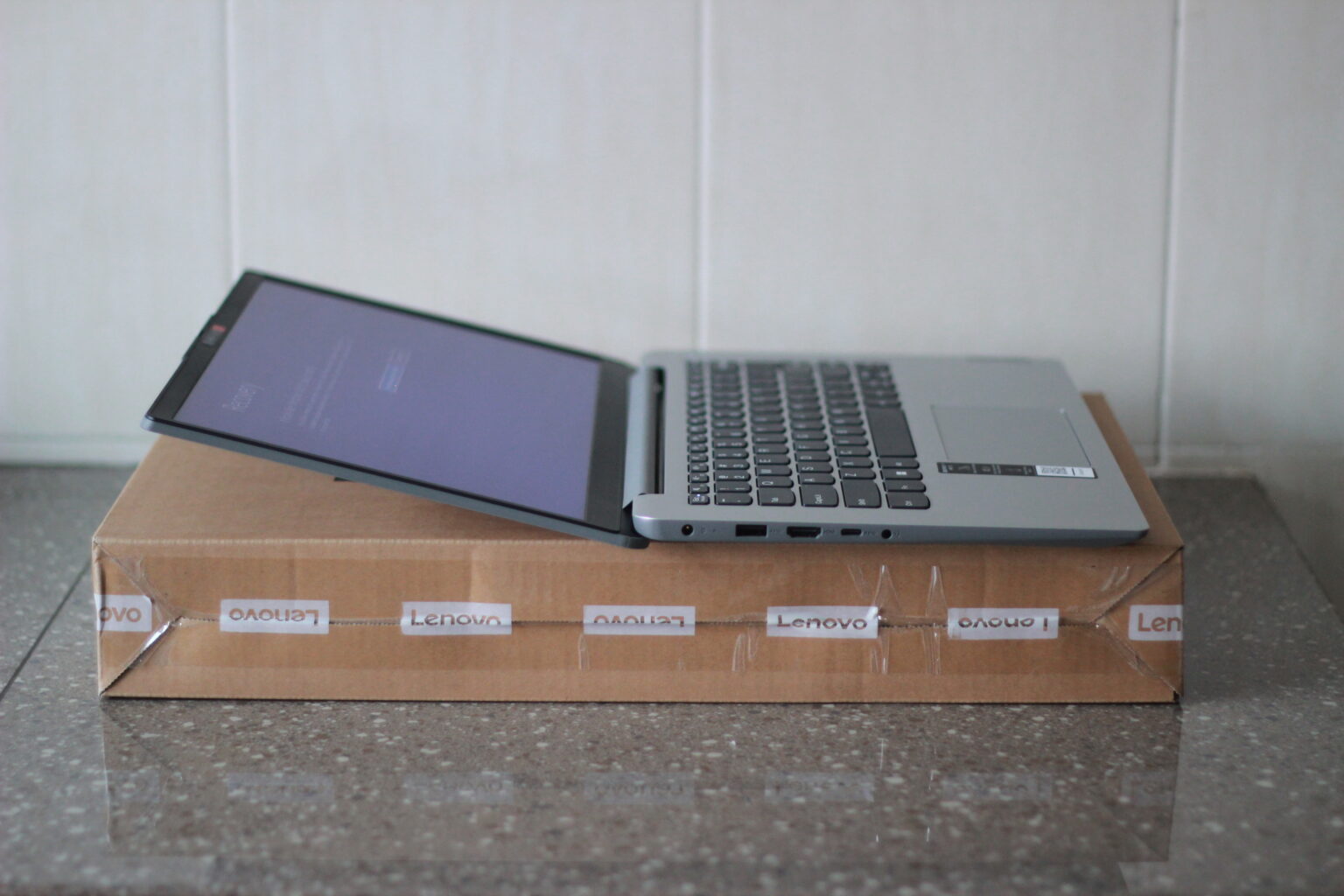 It can open up to nearly 180° too
Next, let's take a look at the core specs for the Lenovo IdeaPad 1. The laptop has an AMD Ryzen 3 7320U CPU, AMD Radeon 610M GPU, 8GB of RAM, and 256GB of SSD storage. For the average desk worker or student, it's enough to fulfil your study, work productivity and entertainment needs.
For your info, the Ryzen 3 7320U CPU is a 4-core 8-thread processor that clocks up to 4.1-GHz. As for the GPU, it's an integrated 2CU RDNA2 that's clocked at 1.9GHz and has a default TDP of 15W. There are also two slots with support for up to 5500MHz LPDDR5 RAMs.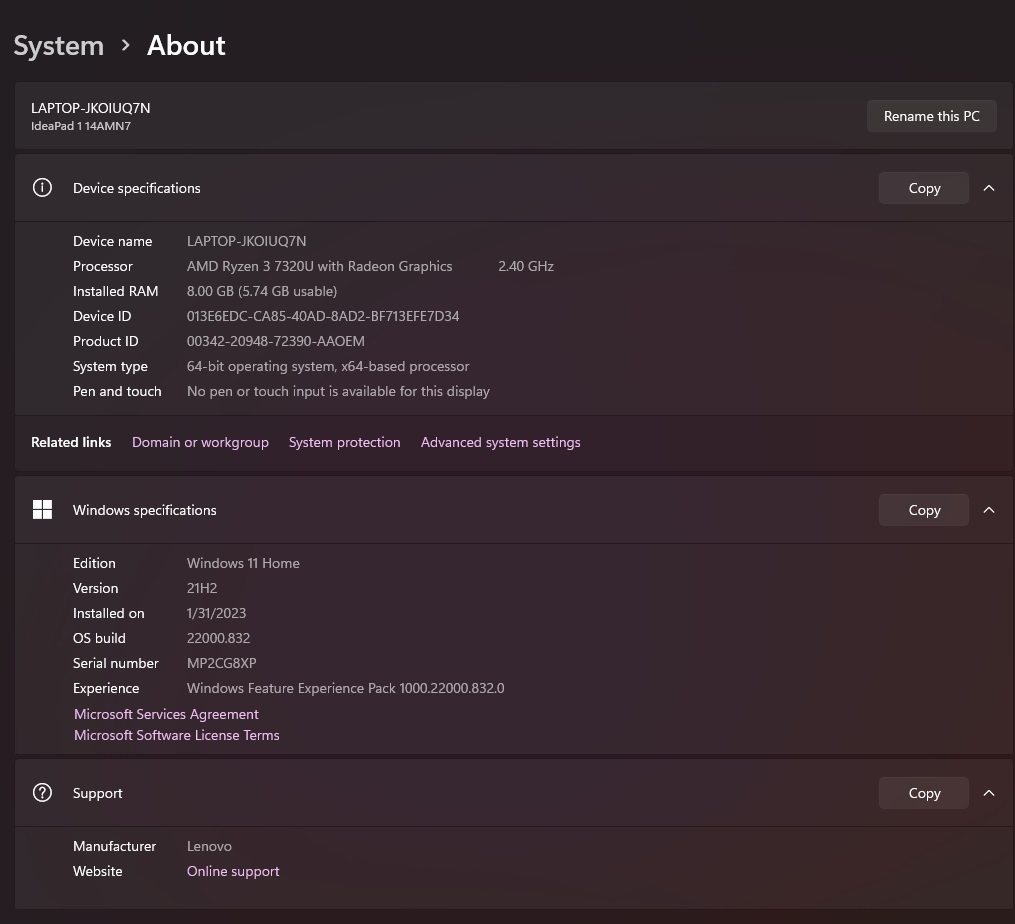 System info
As usual, we tested the laptop with PCMark 10 and 3DMark. In PCMark's tests, the Lenovo Ideapad 1 scored 4388 points. That's good enough for daily office work and some productivity software, but don't expect to do any digital content creation on it.
For gaming, don't expect to play anything aside from Minesweeper on the Lenovo IdeaPad 1. In 3DMark's Time Spy, the laptop scored a mere 631 points. The highest recorded frame rate was 3.70 FPS, while the lowest was 3.13 FPS. That's not what you want to see if gaming is important to you.

PCMark 10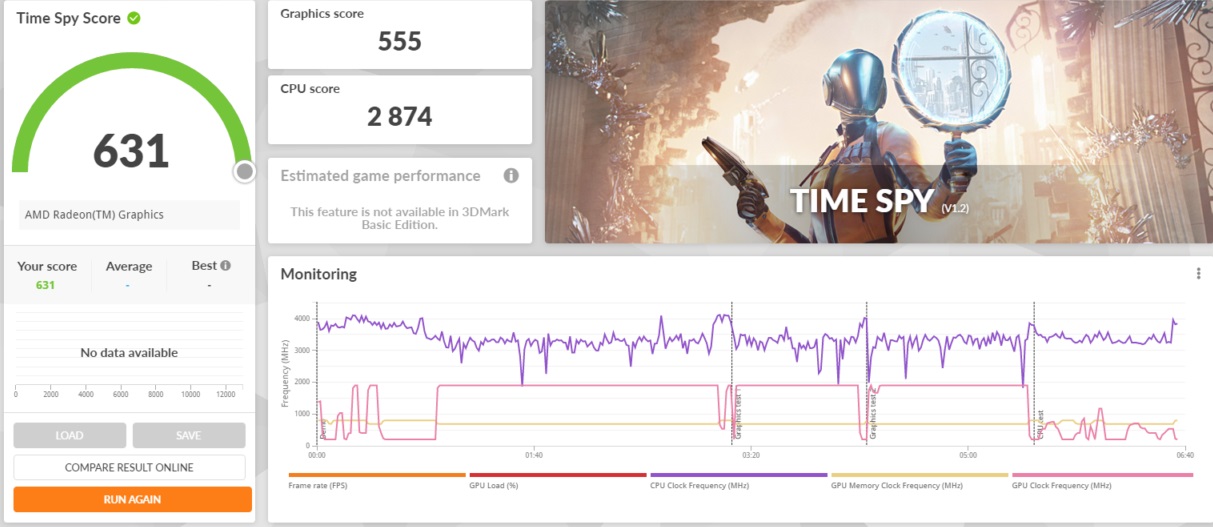 3DMark Time Spy
Audio quality is decent enough, thanks to a pair of stereo speakers that support Dolby sound effects. This laptop has loud enough volume, but you don't get that popping sound even if you max it at 100%. As a result, watching videos or listening to music on this laptop was surprisingly good. That's rare for an entry-level notebook, so we'll give it the win here.
For its battery, the IdeaPad 1 packs a 42Wh battery and supports USB-C charging via a 65W power adapter. We used the laptop for our regular work in "Balanced Mode" to test the battery life. The result is the battery going from 93% to 29% within 4 hours.
Our workflow includes opening web pages to source news, working on work processors (Google Docs), and the occasional video calls with colleagues. We'd also watch movies or listen to music on YouTube or Spotify in our free time. Overall, the laptop's battery life is acceptable if you consider how we'd have so many programs open simultaneously.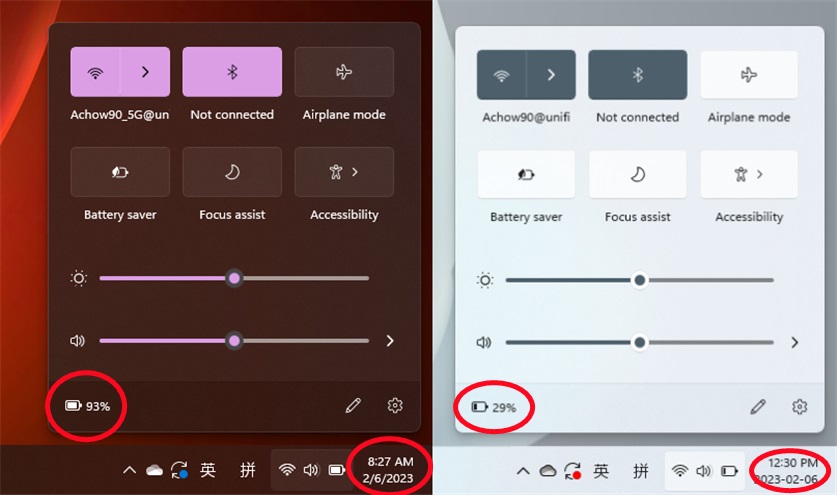 Endurance test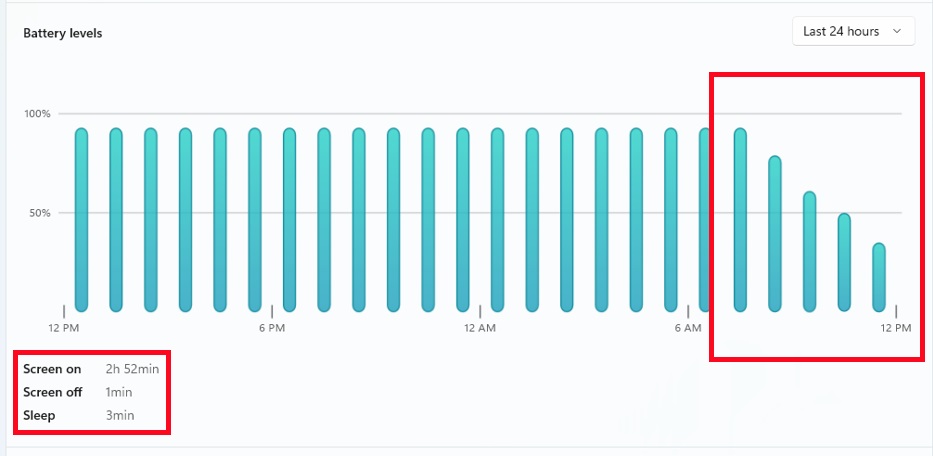 Google Chrome really is the king of battery drain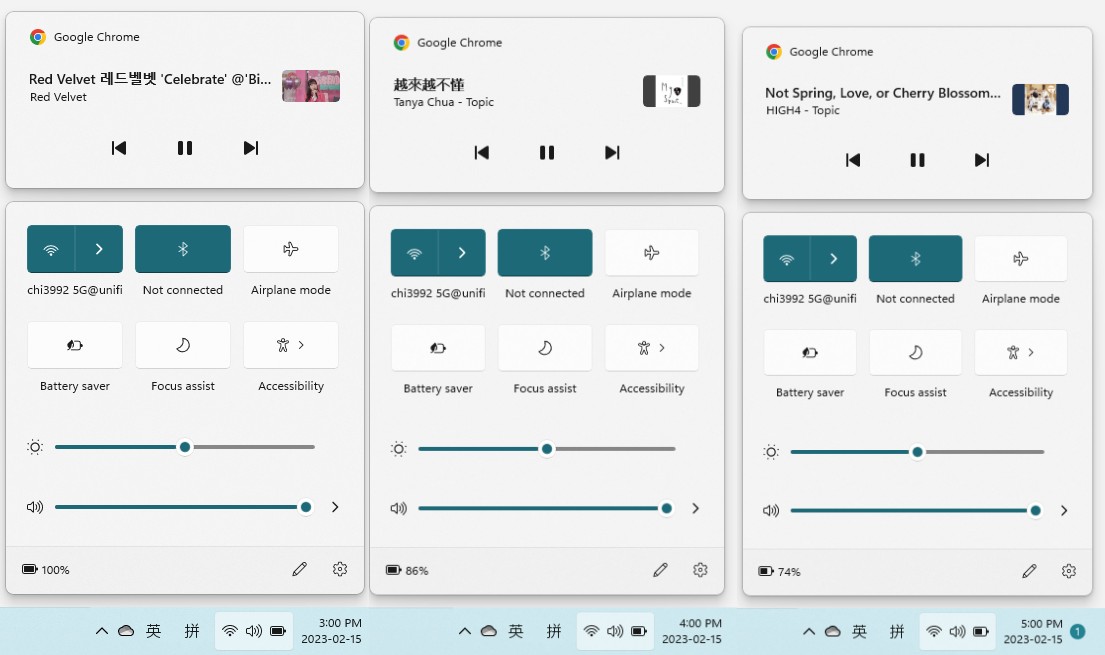 The performance of video playback battery life isn't bad
The battery life can vary when you're watching videos. We did a separate test by watching YouTube with the screen brightness at 50% and the volume at 100%. The battery dropped from 100% to 86% after 1 hour and 74% after 2 hours. On average, that's 10% of battery life per hour. If you're merely watching videos on YouTube, you can expect up to 10 hours of battery life. Of course, assuming you don't do anything else the entire time.
Lastly, we tested how fast the laptop would recharge. The IdeaPad 1 went from 29% to 100% within two hours, which is quite good. Also, Lenovo claims you can get around 2 hours of battery life with a 15-minute charge. That's great if you don't have much time and are always on the move.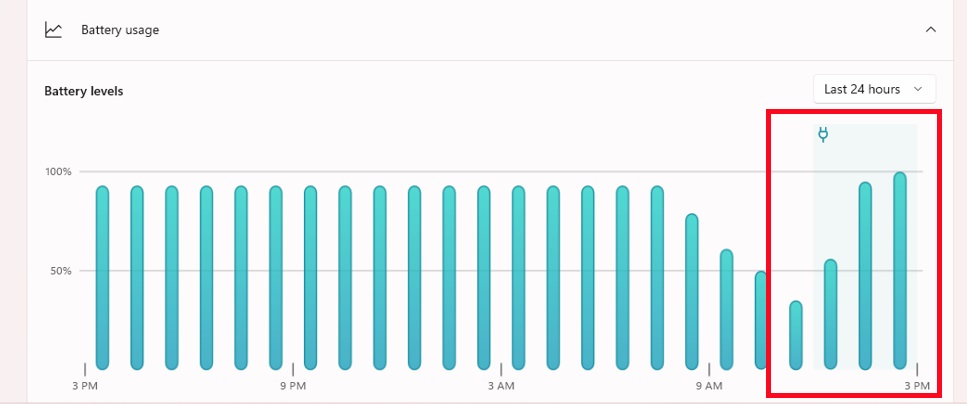 Recharging is fast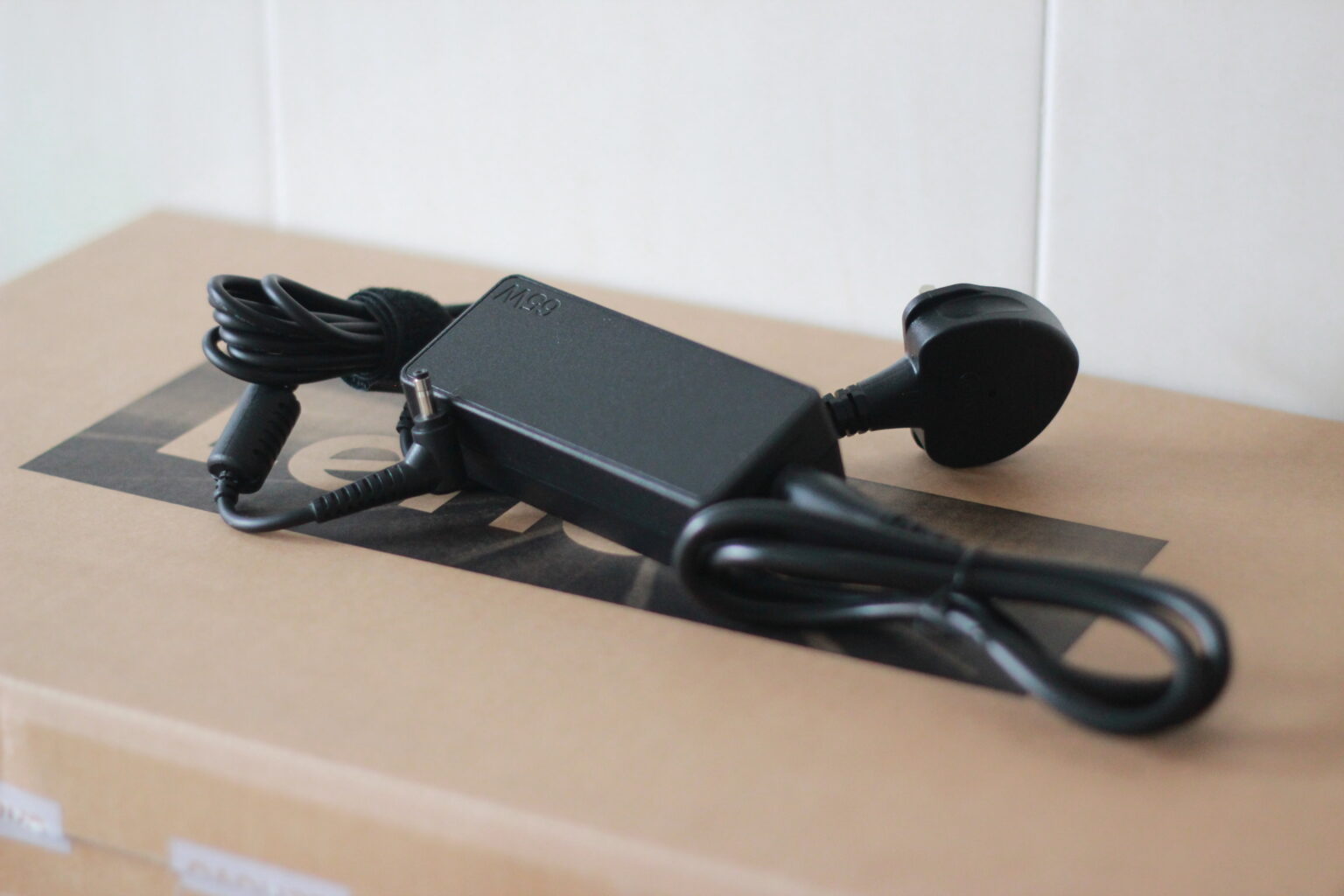 65W power adapter
The Lenovo IdeaPad 1 is suitable for people with simple web browsing or word processing needs. Its keyboard feels great, and the speakers are surprisingly good for entry-level notebooks. It's also light enough and has plenty of I/O ports, including an SD card reader.
Overall, it's pretty much what you'd expect from an entry-level laptop in terms of appearance and performance. Unfortunately, it suffers from poor battery life due to the small 42Wh battery. Also, the display has a glaring backlight bleed problem despite the anti-glare (ironic) coating. But if you're not too bothered by these issues, it's a laptop worth considering.
The 15-inch Lenovo IdeaPad 1 is currently the only model available in Malaysia. But besides the screen size, the variants don't differ that much from each other. For RM2000, it's an entry-level laptop that will fit the budgets of many.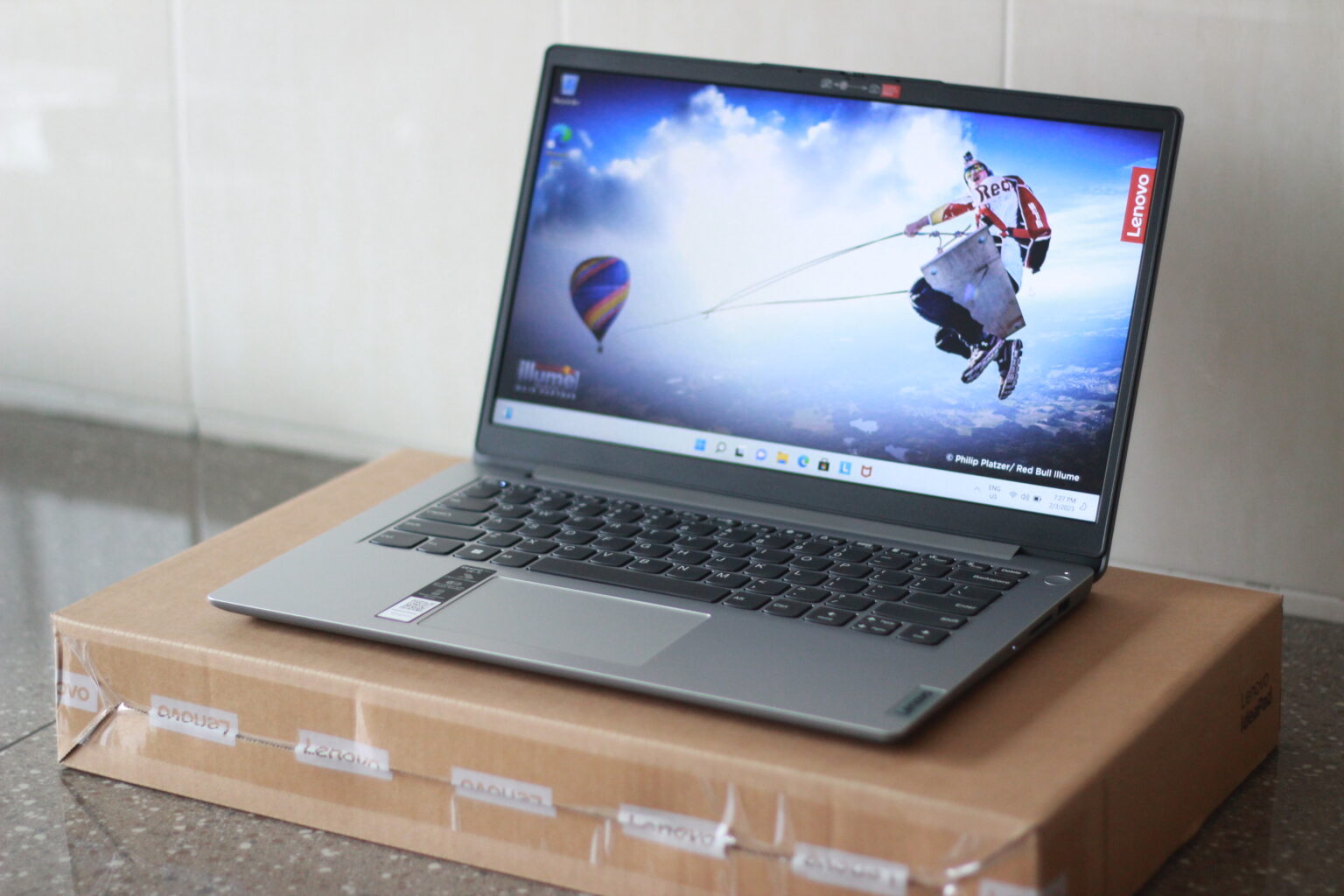 That's it for our Lenovo IdeaPad 1 review! What do you think about it? Is this a laptop you'd consider buying? Let us know in the comments on our Facebook page and stay tuned to TechNave.com for more reviews like this.
Tech specs and features
Dimensions: 17.9mm x 325.3mm x 216.5mm
Weight: ~1.4kg
Display: 14-inch FHD full screen, resolution 1920 x 1080, anti-glare, 220 nits
CPU: AMD Ryzen 3 7320U Processor
GPU: AMD Radeon 610M Graphics
RAM: 8GB
Storage: 256GB SSD
I/O ports: 1x USB 3.2 Gen1, 1x USB 2.0, 1x USB-C 3.2 Gen1, 1x HDMI, 3.5mm headphone jack, SD card reader
OS: Windows 11
Others: 720p HD webcam, dual stereo speakers, 65W Type-C charger
Battery: 42Wh
Colour: Cloud Gray
Pros and Cons
Pros: Thin and light body, good typing experience, loud volume
Cons: Screen backlight bleed, poor battery life
Conclusion: Suitable for users who do light work, word processing, and general Internet access