Lenovo IdeaPad K1 Review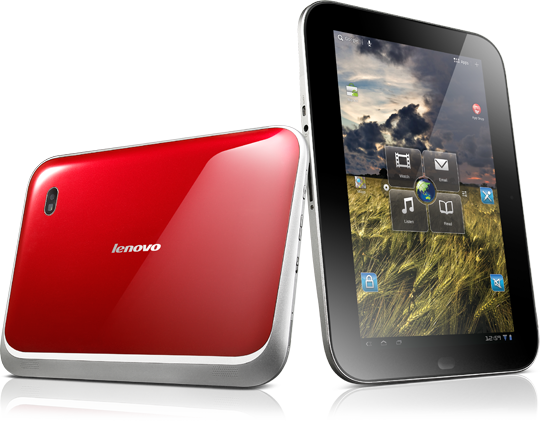 Lenovo, like other companies in the electronic industry has finally entered the market of Android tablet making with its 10.1-inch screen tablet named IdeaPad K1. It will run Android 3.1 Honeycomb when it ships and packs a two-cell battery that promises to supply up to 10 hours of battery life.
Lenovo IdeaPad K1: UI
Unlike the standard Honeycomb interface, the IdeaPad K1's interface is enhanced from its home screen down to its Android buttons. The IdeaPad K1's Launcher-a widget will allow you to launch your media player, e-Reader, internet browser, and mail. It also has the ability to end applications from the layers menu. There is also a rotatable widget that you can turn like a wheel which shows six thumbnails of your favorite apps.

Lenovo IdeaPad K1: Design & Build
The K1 is very elegant with its deep red back panel, matte finish, chrome-colored back and side trim. Although it is not the thinnest tablet, the IdeaPad K1 is the most attractive tablet I've ever seen. There are three back panel colors to choose from – black leather, red, and white.

Lenovo IdeaPad K1: Battery
With constant web surfing, the IdeaPad K1 lasted for 8 hours and 3 minutes which is the average battery life of tablets. The Toshiba Thrive for example has a battery life of 6 hours and 35 minutes for the same test and the Samsung Galaxy Tab for 8 hours and 23 minutes.

Lenovo IdeaPad K1: Apps
There are more than 30 apps bundled in this tablet. Even though many of the apps are trialware, there are some apps that are very useful in its full form. One of the bundled apps I really like is the Documents To Go 3.0. For Movie editing, the Arcsoft Movie Story will allow you to combine and trim your clips with special effects, transitions, and background music. If you want to store your 4 GB files in the cloud, then the ArcSync app is for you.

Lenovo IdeaPad K1: Speaker Volume
Whether we were watching movies, listening to music, or using the internet voice call like Gtalk, the speaker volume even at maximum was too low.
Lenovo IdeaPad K1: Inappropriate Advertising
Out of the box, the Lenovo Social Touch and Lenovo Launcher will prompt you to purchase movies, music, and software. It is also annoying that the tablet keeps on indorsing an LMFAO rap album. If you don't want that, then you should deactivate this feature immediately.

Lenovo IdeaPad K1: Heavy
Compared to other tablet, the IdeaPad K1 is on the heavy side with its 1.7 pounds weight. For comparison purposes, the iPad 2 weighs 1.3 pounds and the Samsung Galaxy Tab weighs 1.2 pounds.

Conclusion:

If you are looking for a stylish or elegant tablet, then the Lenovo IdeaPad K1 tablet is for you. But if you want a slim tablet, there are other options like the Samsung Galaxy 10.1 which by far the thinnest tablet in the world. However, if you want a tablet which combines style, better interface than standard Honeycomb, and bigger storage capacity for less money, then you are looking for the Lenovo IdeaPad K1.

Lenovo IdeaPad K1 Specs & Price >