Lenovo Qreator 27 First Impressions - Classy and Convenient Content Creator's monitor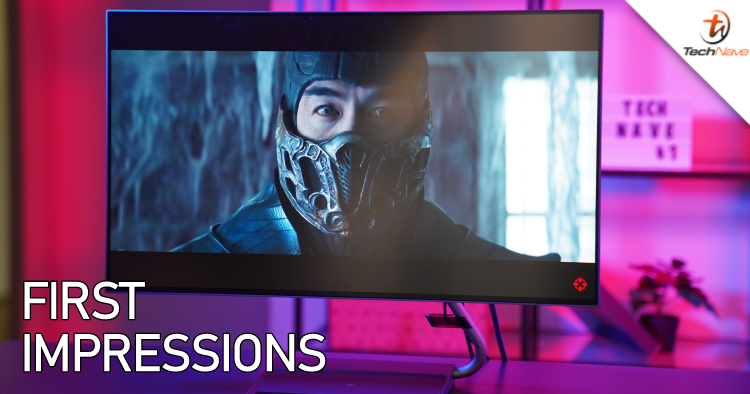 If you're a content creator, finding a good monitor that can show the truest of colours and clearest of details is very important, as how it looks as you edit should properly reflect how it turns out after you render. This time around TechNave's video team tried out the Lenovo Qreator 27 27-inch UHD Smart Crystal Sound Wireless Charging Monitor during their day to day usage. Here's their first impressions of the Lenovo Qreator 27.
Looking not much more than a sleek 27-inch screen on a bent rod with a wide flat stand, the Qreator 27 certainly looks different from your usual monitor. This is because the wide flat stand is actually a wireless charger with a slot to put your wireless charging phone. While our video editor liked the sleek and classy looks, the fact that you can only tilt this screen and not adjust it up and down makes it less of a practical design.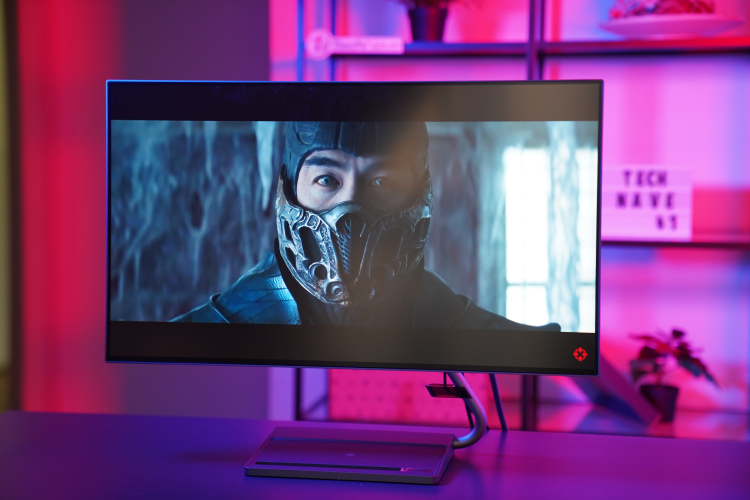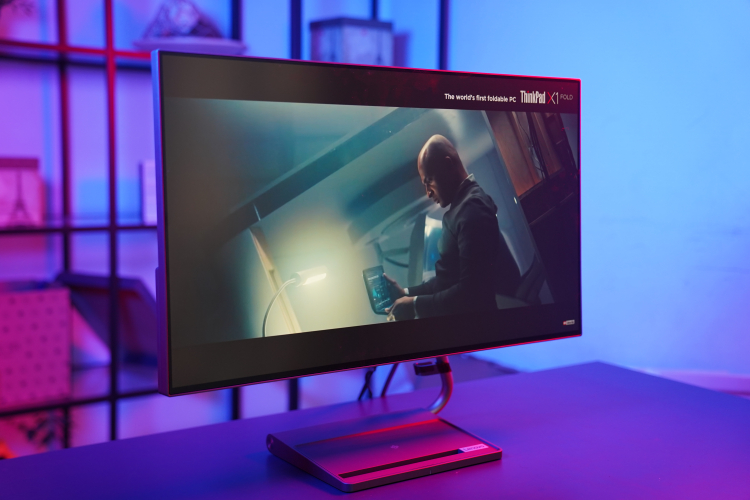 The Lenovo Qreator 27 certainly has a unique looking stand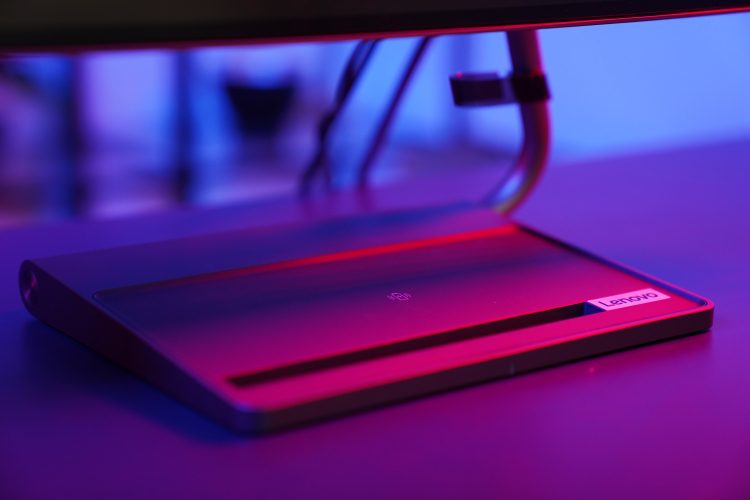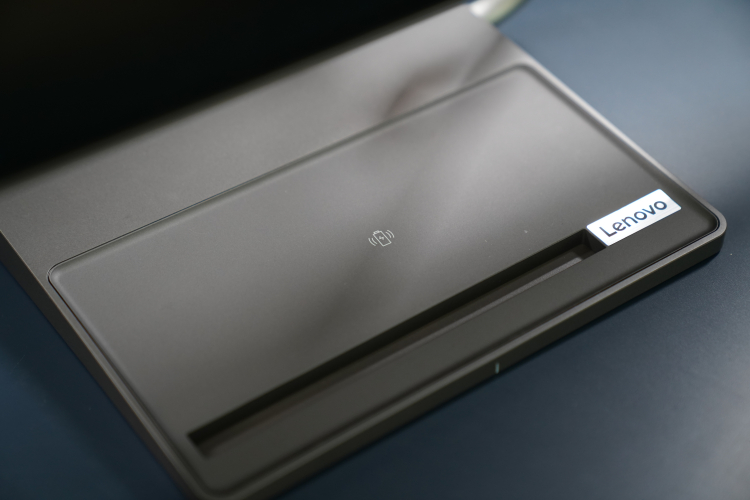 The stand is actually a wireless charger, complete with a slot for your phone or tablet
Despite that, our video editors were quite impressed by the colour profile for the display with built-in 98% DCI-P3 and 10 bits colour output as it was quite similar to the Apple Macbook, their usual render machine and point of reference. They also found the USB type C and other ports on the back of the screen panel to be quite convenient for multiple connections.
Graphics performance was spot on and should be great for most content creators and gamers who want a high performance screen. However, they did have a few nitpicks in that the physical volume buttons were quite tight and difficult to press or adjust (making the whole screen jar sometimes), so if there's a next iteration, maybe it could have touch controls for those instead.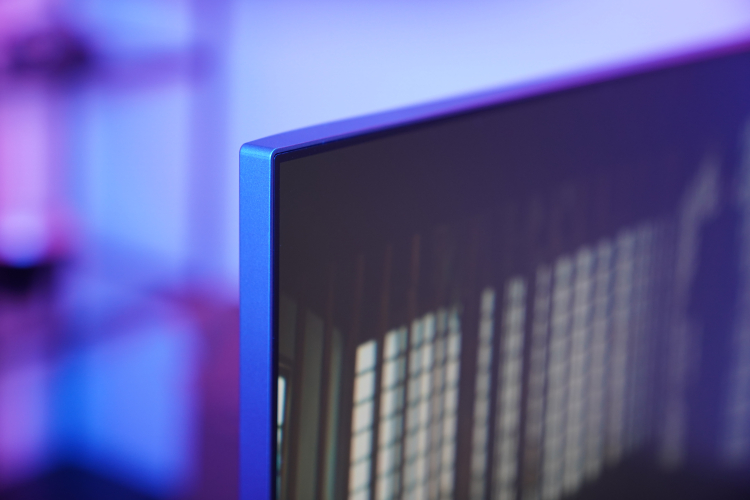 The 27-inch display is almost all screen with super slim bezels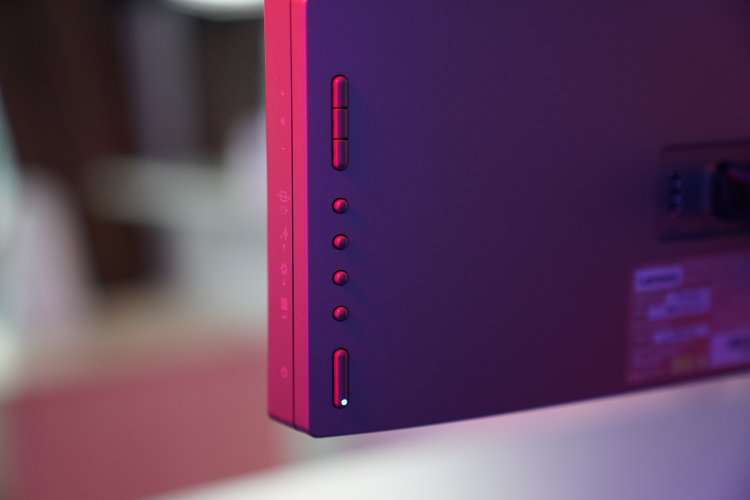 While the USB Type C and other ports on the make it convenient, the physical volume buttons are hard to adjust
They also noted that the built-in Smart Crystal Sound Display where the screen acts as the speaker membrane sounded very loud and clear, which is also a plus when making video content and perhaps for playing games as well. Considering that the Apple Pro Display XDR - standard glass goes for RM19999 while the Pro Display XDR - Nano Texture Glass is priced at RM25999, the Lenovo Qreator 27's RM2599 starting price is a pretty good offer we think.
So, would you get the Lenovo Qreator 27? Let us know in our Facebook page and stay tuned to TechNave.com for more first impressions articles on the latest tech.