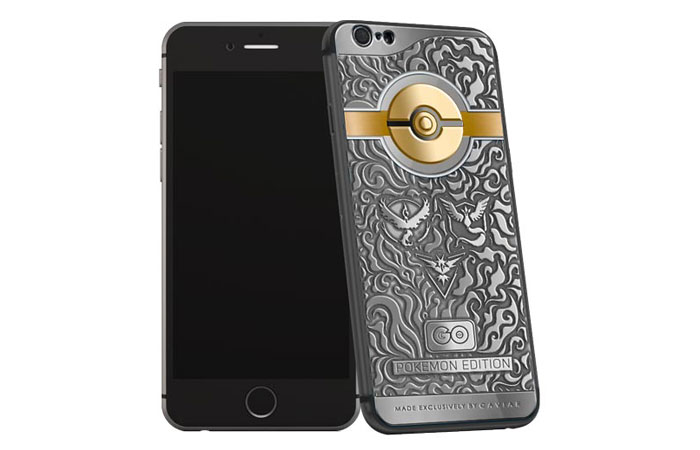 You know Pokemon Go is becoming a worldwide phenomenon when companies are starting to crate bespoke products featuring the brand. Caviar, which is based in Russia, just announced a bespoke Apple iPhone 6S with a Pokemon Go motive design.
The iPhone 6S Caviar Pokemon Go edition is made just for the Russian market for now. The back panel is now made from Titanium, replacing the glass/metal back of the standard iPhone 6S. It comes with logo designs from Mystic, Valor and Instinct etched into the back plate.
Interested to get one? It is priced at 177000 Russian Rubles (which is about RM 11048) for the 64GB version and 1870000 Rubles (approx. RM 11672) for the 128GB version. Only 77 units will be made – go head on to their website for your preorder now if you wanna catch 'em all.
[Source]