Logitech Bluetooth Audio Adapter review - easy Bluetooth audio streaming adapter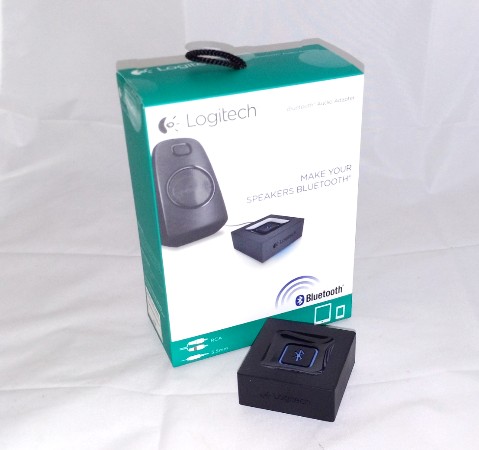 These days many of the newer speakers come equipped with Bluetooth or some other form of wireless communication so that your smartphone or other Bluetooth capable devices can stream music and the like to your speakers. However, many still do not have that option, which is where extra peripherals like the Logitech Bluetooth Audio Adapter come in. These devices are designed to enable Bluetooth connectivity on speakers or other AV equipment that don't have that functionality built in. Does the Logitech Bluetooth Audio Adapter deliver the streaming quality audio that you need? Find out in our review below.
Small, square and lightweight, the Logitech Bluetooth Audio Adapter is a small device that connects to your speakers via standard AV or RCA cable. The adapter comes bundled together with a power adapter and cord along, various manuals and quick start guides along with a bunch of RCA audio cables. By itself, the small box like Logitech Bluetooth Audio Adapter has rounded corners with an inset Bluetooth button located right on top of the device. When it is plugged in and powered-on a blue light appears directly below the Logitech logo on the front. The adapter itself is fairly portable and there is even a bit of double sided tape on the bottom if you'd like to affix it to the wall.
Performance-wise the Logitech Bluetooth Audio Adapter is fairly responsive, doesn't get hot and communicates through beeps. It beeps if it connects, beeps if it disconnects, beeps if it doesn't find anything to connect to, and so forth. The standout feature of the adapter is that it can connect and playback two devices at the same time. Trying it out with a tablet and smartphone, the process is fairly automatic. Pause the playback on one device and it will switch automatically to the other device. It won't playback both at the same time thankfully. The switch does take a few seconds but it is fairly seamless. Remote controls like pause, play and volume controls are instantaneous though as far as we can hear. Quality-wise there doesn't seem to be any audio degradation due to range as you can be across the room (as long as it is within the 15 meter range) and still get smooth streaming. We only got breakup and choppy playback when there were 2-3 walls between us and the adapter with smooth audio streaming and playback for the most part.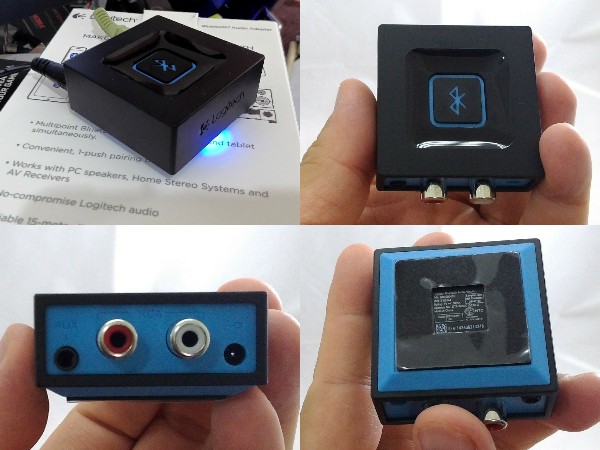 Overall, the Logitech Bluetooth Audio Adapter is a very interesting peripheral for those who want to add a bit more functionality to your older yet still capable speakers and AV equipment. The Logitech Bluetooth Audio Adapter is fairly easy to use plug and play device since nearly every audio device has a standard RCA or AV cable connection and quickly enables Bluetooth connectivity and playback with ease. The dual device playback feature is definitely interesting, but not something I'd use personally. However, those with audio on multiple devices may find a use for it. Malaysia pricing ranges from RM114 to RM149 depending on where you like to shop, but regardless of the price you do get a quality Bluetooth adapter which should add new life to your older speakers and AV equipment.