Logitech introduces CREATE for Apple iPad Pro 9.7 for RM599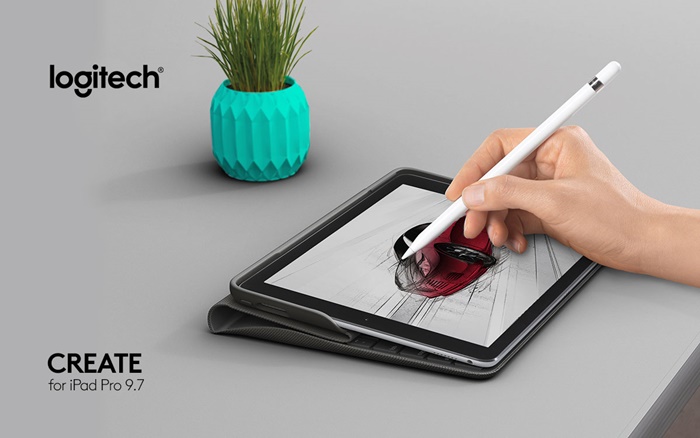 Logitech has done it again, this time introducing the CREATE Backlit Keyboard Case with Smart Connector for the 9.7-inch iPad Pro, the CREATE Keyboard Case is a toolkit that gives you everything you need to make the most of your iPad Pro; a protective case, backlit keyboard, and integrated holder for the Apple pencil all in one lightweight package.
"CREATE is like the Swiss Army Knife of keyboard cases," said KP Sim, Logitech Country Manager of Malaysia, Philippines and Brunei. "It puts all the tools you need at your fingertips, and the keyboard charges through the Smart Connector so you can just set your iPad Pro into a typing position and go. It brings typing on the iPad Pro to a whole new level."
Designed to work exclusively with Apple's new Smart Connector, the CREATE Keyboard Case automatically powers on and pairs with your iPad Pro when placed in the typing position – no Bluetooth pairing needed. And because the backlit keyboard is powered by the iPad Pro, you never have to think about charging your keyboard again.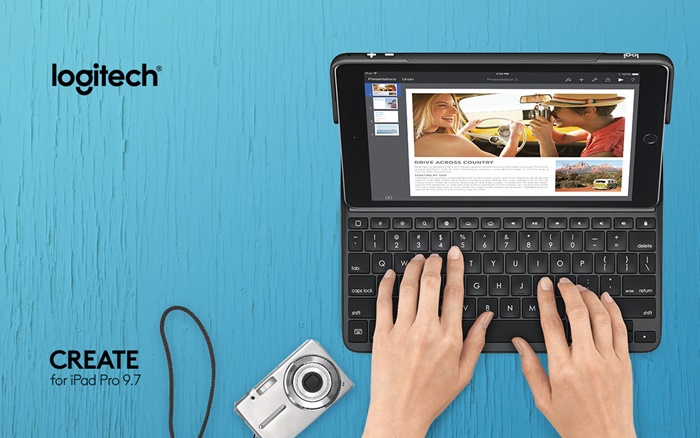 A special row of dedicated iOS shortcuts puts the commands at your fingertips, without ever taking them off the keyboard. You can get to the home screen, search your iPad and the web, adjust brightness, and control audio or video playback with one tap. And an integrated holder keeps your Apple Pencil within easy reach at all times so it is there when you need it.
Besides that, the exterior physical woven premium fabric resists bumps, scratches and spills. Perfect for protecting your device.
It's currently now available beginning the end of August from MCL Bhd and Blue Logic Enterprise Sdn Bhd for a suggested retail price of RM599, inclusive of GST. For more information, please visit Logitech.com.