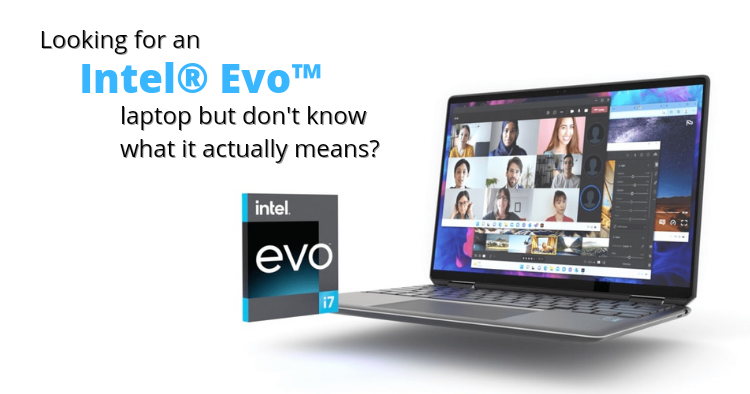 When you buy a laptop, why are you buying it? For most of us, it's the convenience of having a portable computer. Smartphones are the same, but there's nothing like getting work done on a proper laptop.
Many Malaysians prefer Intel® laptops, and there are quite a few models under the Intel® Evo™ category. So, have you been looking for an Intel® Evo™ laptop without knowing what it actually is and who it would benefit? The short answer is - someone who needs a machine that's as powerful as it is portable. For the longer answer and more details, do read on.
#1 Slim
First, Intel® Evo™ laptops are categorically slim. Being slim means that you can store the laptop in a bag, and not feel like there's a bulky item taking up space. In fact, you could stick them into small messenger bags, depending on the size. This is great for those who have to work on the go.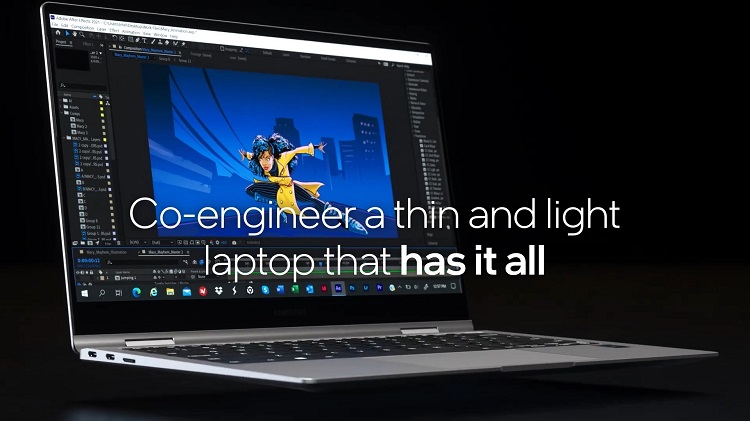 #2 Lightweight
As you can tell, mobility is the key for many people. With that in mind, lightweight laptops are also in demand. Well, Intel® Evo™ laptops are relatively lightweight so they fit that requirement. On average, these laptops all weigh under 2kg. If you factor in accessories like a mouse or stylus, you can comfortably work on the go without having to carry too much weight around.
#3 Powerful
Last but not least is the performance. Despite their slim and lightweight bodies, these laptops are by no means weak. Intel® Evo™ laptops come with at least 11th Gen Intel® Core™ i5 or Core™ i7 processors, which deliver uncompromised performance for productivity and content creation. Some models even come with enhanced graphics performance for your gaming needs! Needless to say, Intel® Evo™ laptops are some of the most responsive laptops you'll find.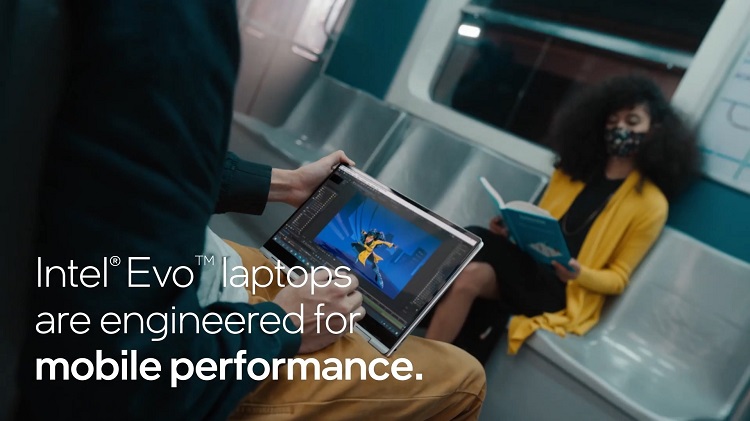 #4 Fast charging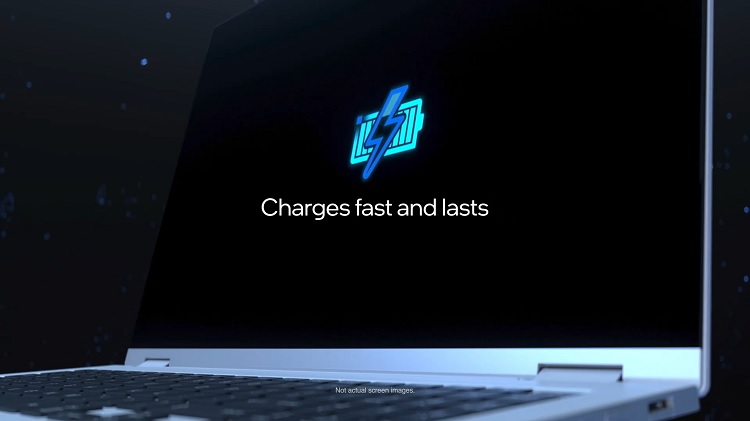 Those who are always on the go will face one issue - a lack of power sockets. When you do find one, you end up staying longer because your laptop's battery is running low. But sometimes you don't have the luxury to wait, so it's better if your laptop can charge faster. Well, Intel® Evo™ laptops can last long enough to last you for a good part of your day. And even if you need to charge the laptop mid-way through the day, a 30-minute charge delivers about 4 hours of battery life. Nice!
#5 Better WiFi speeds
Unless you're in a date centre with Ethernet cables, chances are you're using Wi-Fi networks when you're away from the office (or even in the office). That means wireless connectivity becomes important, and Intel® Evo&trade laptops promise faster Wi-Fi speeds with Wi-Fi 6 (Gig+). In fact, Intel® claimed that you can get up to 3 times faster Wi-Fi connectivity in video conferences.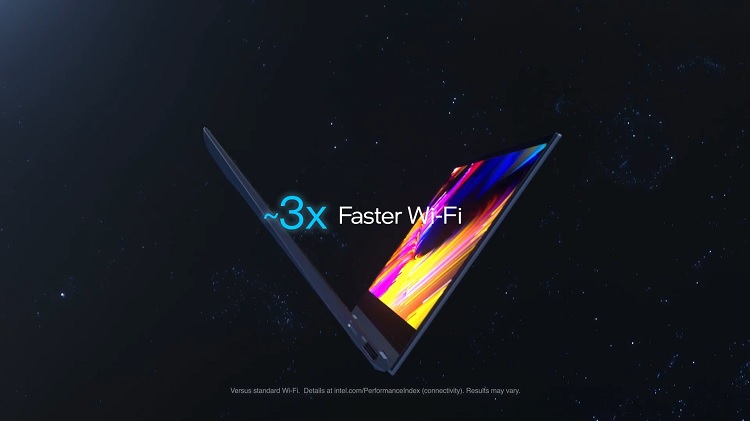 Simple reasons, right? But they're factors that we can all appreciate. So, what types of Intel® Evo™ laptops are you looking for? What kind of user are you? To help make it easier for you, here are 8 Intel® Evo™ laptops on promo from TMT catering to 3 types of users!
The average Joe looking for basic productivity
If you're just the average person looking for an affordable laptop, there are plenty of options you could go for. But for basic productivity, you can take a look at these 4 models that TMT has on promo. They are the Fujitsu CH 13, Acer Swift 3, Lenovo Yoga Slim 7, and Acer Spin 5. These laptops offer reliable performance while remaining ultraportable. The Spin 5 can even be used like a tablet.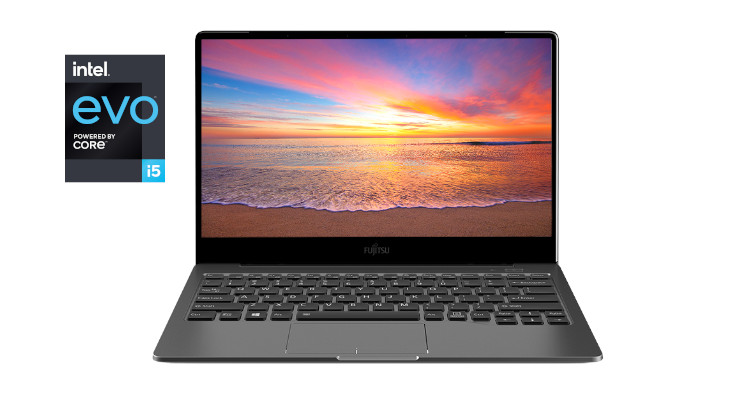 Fujitsu CH 13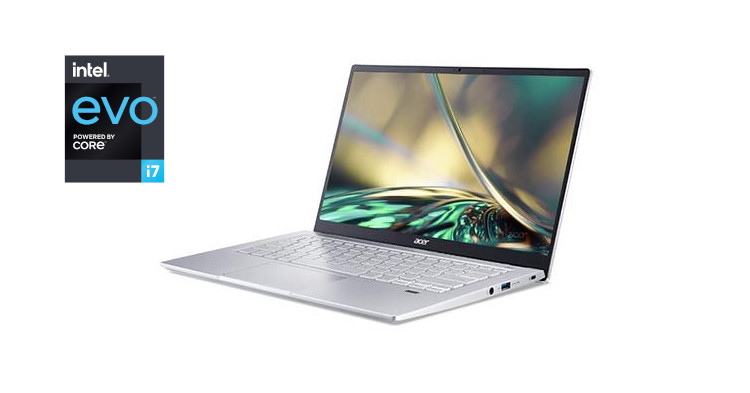 Acer Swift 3
Lenovo Yoga Slim 7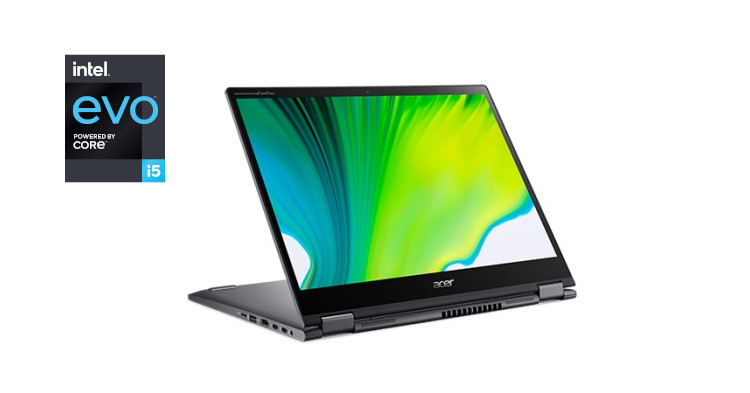 Acer Spin 5
On-the-go employees who need a solid workhorse
Of course, the more affordable models might not be enough for you. For those looking to get something with better specs and features, there are two mid-rangers available on promo. There's the ASUS Zenbook 14 X OLED with its awesome OLED display, and the ultra-lightweight Microsoft Surface Pro 8.
ASUS Zenbook 14 X OLED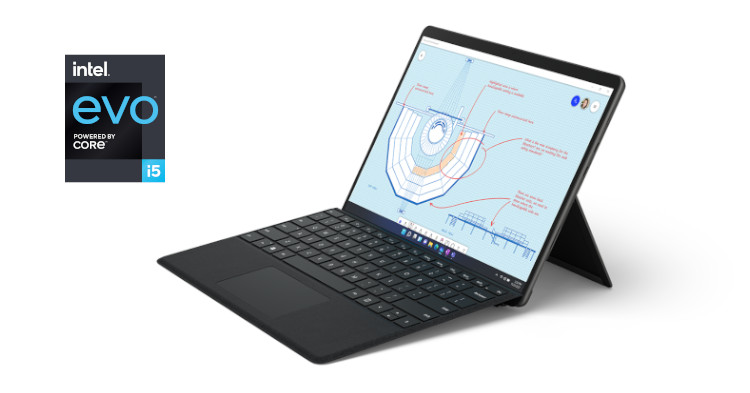 Microsoft Surface Pro 8
Big spenders wanting to do light content creation and gaming
Need a laptop that's more powerful, but remains relatively light? No problem, there are also Intel® Evo™ laptops that fulfil that need. In fact, there are two models from TMT that are great for light content creation and gaming. If that's what you want, the HP Spectre X360 14 is a solid option for content creation on the go, while the Microsoft Surface Laptop Studio has a discrete Nvidia GeForce RTX 3050 mobile GPU that can also be used for gaming.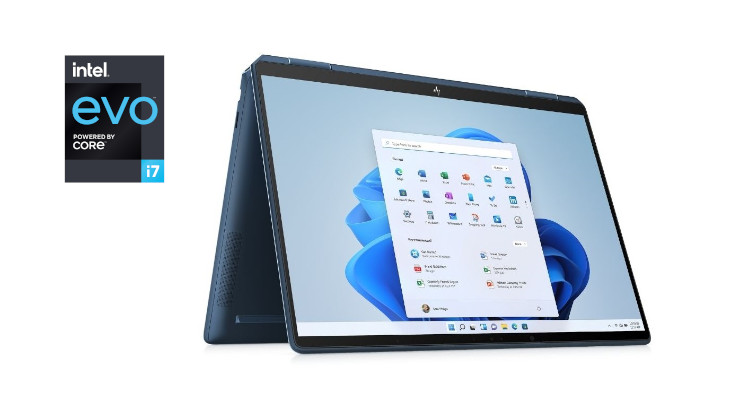 HP Spectre X360 14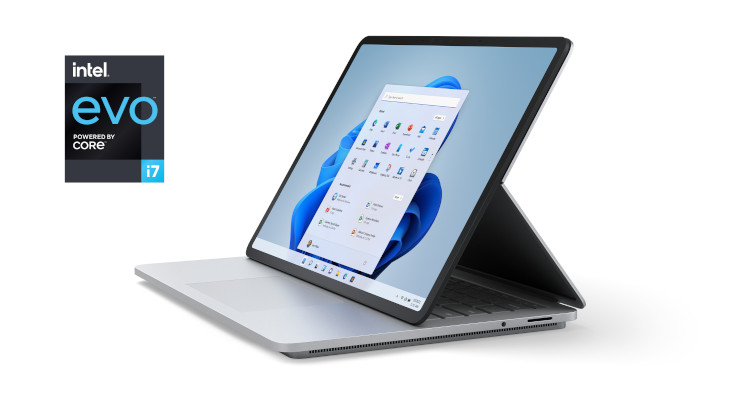 Microsoft Surface Laptop Studio
What do you think, do any of these laptops suit your budget and needs? If you're interested, you can find out more by clicking on the link included below. You can also visit the Thundermatch website for other promotional deals. We've also included the laptops' promotional prices below!
Don't forget to leave your comments on our Facebook page. And stay tuned to TechNave for more of the latest news on laptops, smartphones, and other mobile gadgets!
Promo prices
Fujitsu CH 13 (4ZR1C22927) - RM2399
Acer Swift 3 (SF314-511-76QE) - RM3699
Lenovo Yoga Slim 7 14ITL05 (82A300DRMJ) - RM3799
Acer Spin 5 (SP513-55N-53Q7) - RM3899
ASUS Zenbook 14 X OLED (UX5400E-GKN167TS) - RM4399
Microsoft Surface Pro 8 - RM5359
HP Spectre X360 14 (ef0000TU) - RM7399
Microsoft Surface Laptop Studio - RM9299