MCMC 2016 Network Performance Results: Maxis has fastest download speeds while DiGi offers lowest lag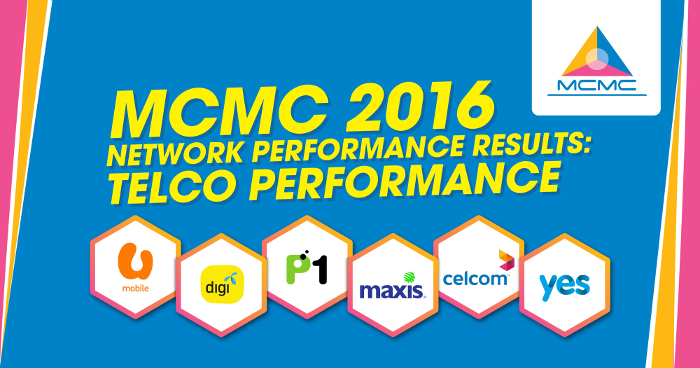 The Malaysian Communications and Multimedia Commission (MCMC) recently measured the network performance and compliance to the Mandatory Standard for Quality of Service (QoS) of local broadband providers from January to November 2016. The report revealed that Maxis offers the fastest download speed throughout Malaysia while DiGi offers the least amount of lag.
Maxis recorded the fastest average download speeds in 5 out of 6 regions, though, in the central region(which covers Klang Valley and Negeri Sembilan), it was Celcom that has the fastest download speed. DiGi offers the quickest response time(Low average network latency), which basically meant "less lag" which is important in online gaming, streaming and teleconferencing.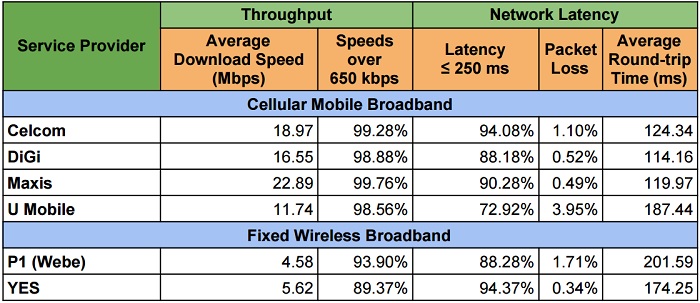 For celular mobile broadband(Celcom, DiGi, Maxis and U Mobile), a minimum speed of 650 kbps for at least 65% of the time is required. For fixed wireless broadband, YES and Packet One(which is now known as Webe), the requirement is to have a minimum speed of 650 kbps at least 80% of the time. Other aspects of the network performance being measured, includes, network latency that must not be more than 250 ms for at least 70% of the time, and a packet loss of not more than 3%.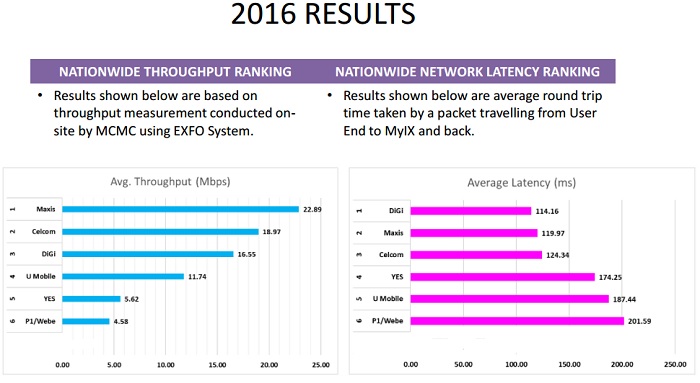 Maxis, again recorded the lowest packet loss percentage. However, U Mobile was unable to meet the required minimum standard of 3%, with most of it occuring in 3G or UMTS areas, which they share coverage with Maxis. This indirectly causes delays and increases loss of packets.
Both fixed broadband providers, P1 and YES, were clearly no match to the Telcos in terms of speed. Though, on average, YES seemed to be better between the two, as it did get higher average download speeds, lower average network latency, as well as lower packet loss. Check out the full report for more details.
[Source]