MOSTI urges Malaysians to contribute ideas on how to combat the spread of COVID-19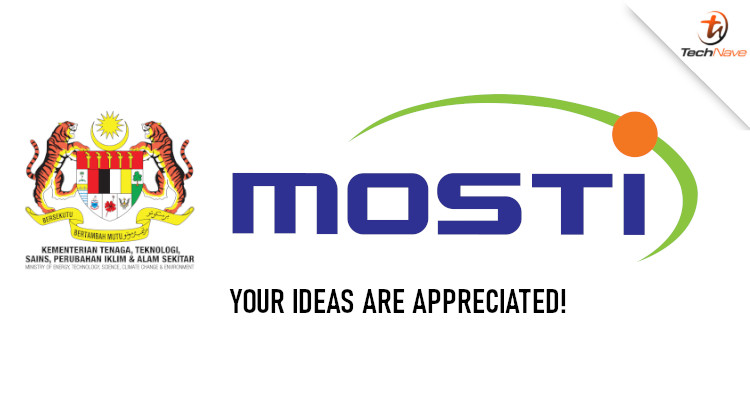 Nearly two weeks into the movement control order (MCO), the total number of patients tested positive for COVID-19 continues to rise in Malaysia. As a result, the government is looking for new ways to help combat the pandemic. Yesterday, the Ministry of Science, Technology, and Innovation (MOSTI) made an announcement asking for all Malaysians to contribute ideas.
According to the official announcement, MOSTI is looking for ideas that relate to its jurisdiction. In other words, the ideas submitted must be based on science, technology, and innovation. It must also be a plan or project that is feasible and can be implemented quickly. The examples given by MOSTI include 3D-printed face masks or materials that can be used for personal protective equipment.
BERINOVASI MEMERANGI COVID-19

Kemukakan cadangan anda melalui pautan https://t.co/LcCrbnilQD atau mengimbas QR code pada poster.

Cadangan atau pertanyaan untuk maklumat lanjut juga boleh disalurkan melalui e-mel covid19@mosti.gov.my.

mosti
STI
perangicovid19 pic.twitter.com/KtGQbHYH8c

— MOSTI (@officialmosti) March 29, 2020
Besides that, those who are submitting ideas must provide details on the project. This includes which organisation or company would lead the project, objective of the proposed idea, estimated cost, and more. It's a very simple Google form that will be emailed to MOSTI when submitted, but it's nice to see that the government isn't too proud to ask the public for ideas.
With that said, do you have a plan and want to contribute? What kind of additional measures can the government take that will help at this time? Let us know what you think on our Facebook page! For more updates and news on tech, continue to follow us on TechNave.com.