Machines and Switch now offer iPhone battery replacement from RM129 including GST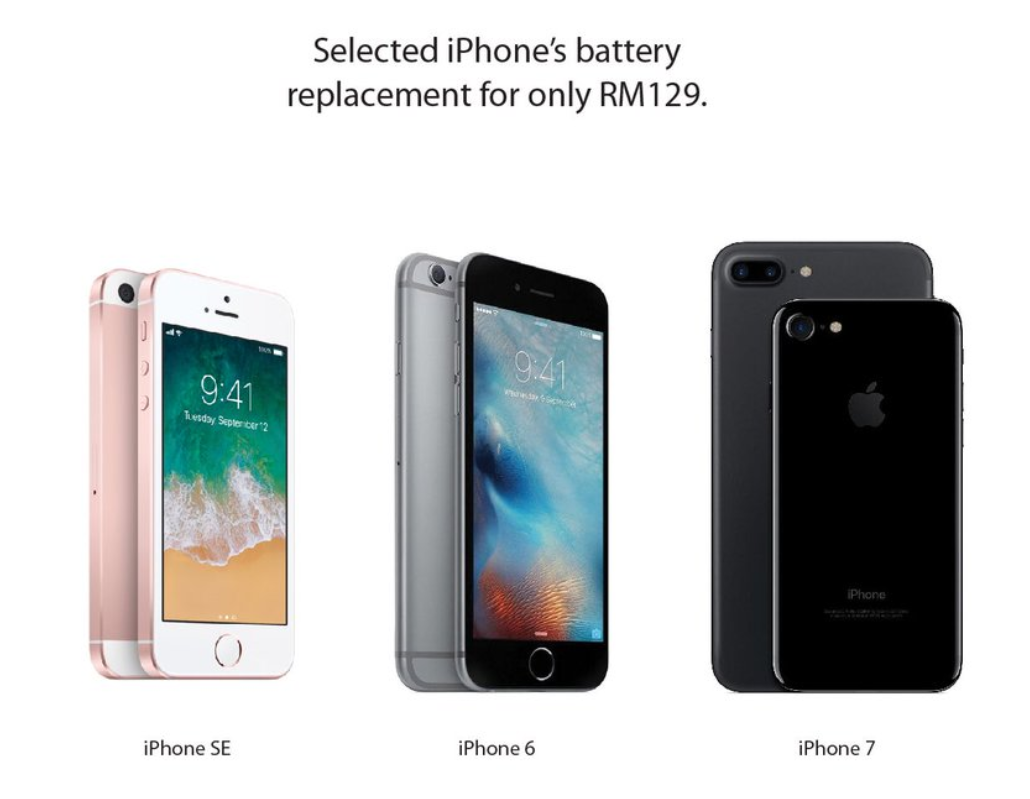 As many of you already know about Apple admitting slowing down your older iPhone performance, due to the battery ageing issue, many Apple fans were not happy about it and Apple did sure get a backlash. So to compensate for this, Apple has already started a battery replacement with a discount and it's now available at the Apple Malaysia page. To add on to that, it seems that Machines and Switch, the official local authorized Apple reseller have also announced the same thing.
Similarly to the Apple Malaysia service, Machines service price ranges between RM129 to RM369 depending on which model you want to save. As for Switch, they can replace your older iPhone batter with just RM129 including GST. However, before you happily go and change your battery, make sure you do the following steps so that your information data won't disappear.
The Service Centres will not help to back up your data, so please do your own back-up via iTunes.
Disable your "Find My iPhone" feature in Settings -> Accounts & Passwords -> iCloud -> Find my iPhone, so that the Service Centre can help to change the battery.
It will take 5-7 days, but weekend and public holidays are not counted.
Please have a backup phone before surrendering your iPhone.
Your screen protector or tempered glass is not covered once you surrender your iPhone.
In case if you wondering why does it take them so long to replace the battery, it's because only authorized personnel can do so without voiding the warranty. As for backing up your information data, it's for security reason and I'm sure you don't want them accessing your private personal stuff too. Also, they will not update your current iOS.
For more information about Machines and Switch's battery replacement details, kindly head to either one of the links below to check it out.