Majority of K-Pop songs removed from Spotify due to unrenewed license agreement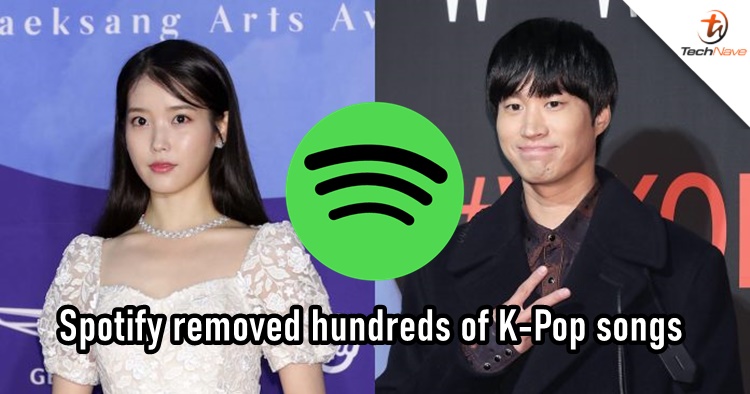 If you suddenly can't listen to any of your favourite K-Pop songs on Spotify, you're not alone. Apparently, a majority of K-Pop songs on Spotify have been removed without warning due to the license agreement with Kakao M, the distributor and partner of Spotify.
According to Spotify, the license agreement has not been renewed yet with Kakao M so the library of K-Pop songs isn't available (for now). The company also mentioned that they have been working with them for over a year and a half to renew the agreement but from the sound of it, it's quite evident that they couldn't come to a conclusion. In case you're wondering which K-Pop artists have been removed, you can check out the list below.
artists that had their stuff on spotify deleted, a thread

wei
kim wooseok
the boyz
d1ce
bibi
minseo
iu
victon
pink fantasy
epik high
cherry bullet
oneus
e'last
cravity
giriboy
june
kim sunggyu
bae173
moonbyul
dpr live
wh3n
woo!ah!
hyolyn
code kunst
drippin
jannabi
jukjae

— ً (@lemonphobic) February 28, 2021
At the moment, artists that belong to SM, YG, JYP and BigHit Entertainment (excluding BigHit Labels) are still on Spotify. However, the removal has affected Spotify streaming big time, estimating 1 billion lost and that's just from SEVENTEEN. By the way, IU, MONSTA X, Loona, Mamamoo, GFriend, (G)I-Dle and Astro are also removed. You can see the complete list in the Twitter post here.
Spotify hopes that the removal is just temporary and both parties can resolve the issue soon. Oh well, we will be updating this page again if the agreement has been renewed. Until then, stay tuned for more trending tech news at TechNave.com.