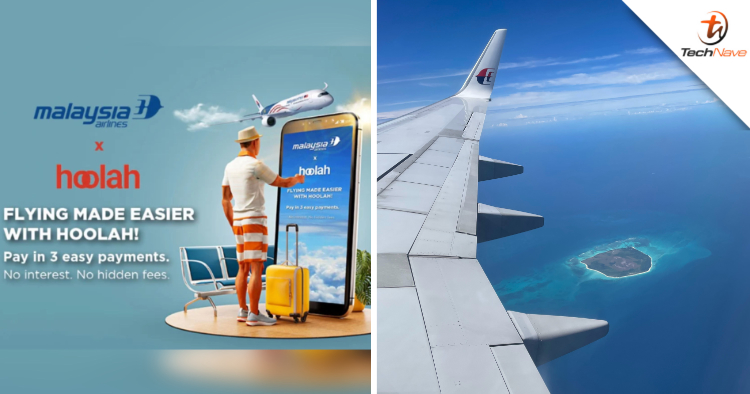 With the recent announcement by Prime Minister Datuk Seri Ismail Sabri Yaakob that our country's border will reopen this 1 April 2022, now's the perfect time for us Malaysians to plan for a trip overseas. In fact, most airline companies are currently offering discounts and other promotions to attract people to use their services again following the announcement.
One of those companies is national carrier Malaysia Airlines, which today announced a special partnership with hoolah that allows for travellers to pay for flight tickets by spreading the cost over 3 monthly interest-free instalments. In case you didn't know, hoolah is Asia's leading omnichannel Buy Now Pay Later (BNPL) platform which makes the whole thing possible.

In a statement today, Malaysia Airlines' parent company, Malaysia Aviation Group (MAG) said that travellers in Malaysia and Singapore can now book flight tickets online and pay for via hoolah's flexible three-month, interest-free payment option. The statement further asserted that this option will soon be made available for travellers in Hong Kong too.
Additionally, MAG has also launched hoolah's BNPL offering on Journify, its integrated one-stop travel and lifestyle digital platform. Travellers can discover new places such as attractions, foods, nature and more; plan their trips around Malaysia; and even shop for local products through Journify.
Furthermore, customers can also shop seamlessly for products and services and conveniently pay later using the digital platform. For more information on this collaboration and to book your flight tickets, visit the official Malaysia Airlines website here or download the Malaysia Airlines' app on the Google Play Store or Apple App Store.
What do you guys think of this new service offered by Malaysia Airlines? Would you prefer to pay for your flight tickets lump sum or is a monthly instalment option something that you've been waiting for? Share your thoughts with us on our Facebook page and as always, stay tuned to TechNave for all the latest trending tech news!