Malaysia police force destroyed over a thousand Bitcoin mining rigs worth RM5.3 million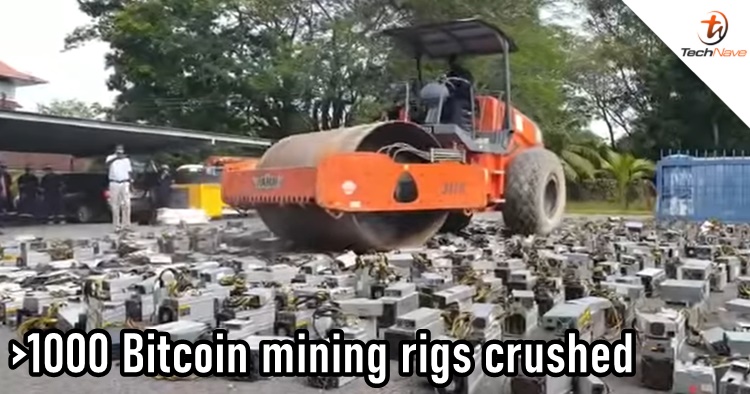 Of all the activities during the pandemic, not only did more people are spending more time with their hobbies but Bitcoin mining is increasing as well. In case you missed it, there was news about a police raid seizing over a thousand (1069, to be exact) mining rigs in Miri, Sarawak.
According to earlier reports, 6 individuals were arrested in their operation hideout and the total estimated value of the mining rigs was a total of RM5.3million. Due to the mining operation, each of them was charged up to RM8000 fines and jailed for 8 months for electricity theft. It was also estimated that the Sarawak Energy Berhad lost RM8.4 million from the electricity theft.
It didn't happen overnight, though. Sources also say that the mining rigs were collected from 6 separate raids over the months this year. With all of them collected, the police also decided to crush the mining rigs with a steamroller. The video was uploaded by DayakDaily which you can see above.
Although the destruction seems over the top, it did send a strong message regardless. Stay safe, everyone. Stay healthy and stray tuned for more trending tech news at TechNave.com.