Malaysian Finance Minister rejected telcos' proposal on DNB equity, intends to stand by 30 June deadline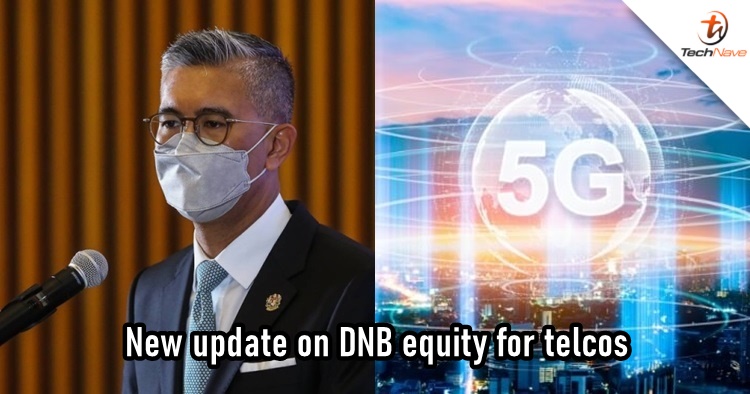 It's been almost two months since the Malaysian government had offered the telcos (Celcom, Digi, Maxis and U Mobile) an equity stake in Digital Nasional Berhad (DNB). However, it has become clear that the discussions among themselves have not been going well.
According to the MalayMail.com, our Finance Minister Datuk Seri Tengku Zafrul Abdul Aziz has reportedly rejected Digi and U Mobile's proposal on a major control stake. It was reported by Reuters that the telcos are looking to take a 51% controlling stake but failed to go through the approval by the Malaysian government.
The Finance Minister will be meeting Celcom and Maxi next week to discuss the potential agreement. Do keep in mind that if the telcos haven't taken part in DNB's single 5G wholesale network, they will be shut out of it. The government is intending to stick to the 30 June 2022 deadline as well.
To refresh your memory, Tengku Zafrul Aziz said that the government will retain a 30% equity stake in Digital Nasional Berhad (DNB), whereas the remaining 70% is being offered to the rest of the local telecommunication companies. Other private equity, both domestic and foreign, are also welcomed to take a piece of the pie.
At the moment, only YTL Communications and Telekom Malaysia have signed up for DNB's 5G network. However, the latter has yet to introduce any 5G package plans whereas YES is already distributing 5G SIM cards that are available in selected areas (Putrajaya, Cyberjaya and Kuala Lumpur).
It will soon be June 2022 and we aren't sure what will happen. Until then, we can only keep watch on their next moves so be sure to stay tuned for more trending tech news at TechNave.com.