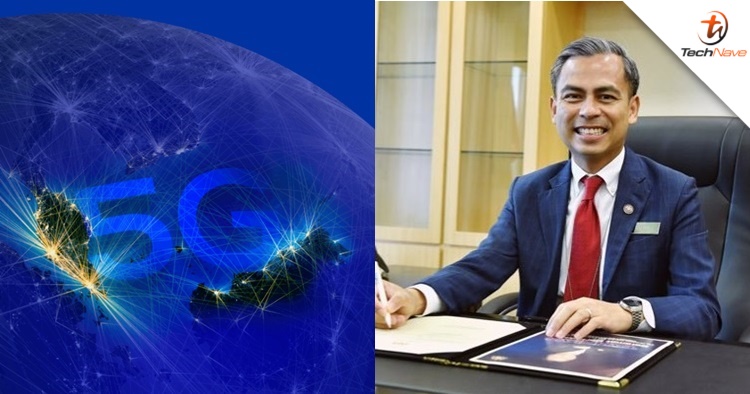 Today, the Malaysian government announced that the 5G network in Malaysia will continue to be implemented through Digital Nasional Berhad (DNB). However, DNB was given a timeframe until the end of 2023, when it reaches 80% coverage in subsidised areas.
According to the official announcement made by our minister of communications and multimedia, Fahmi Fadzil said that the transition to a dual network model will be implemented based on principles that are in line with offering a variety of networks not just for the people, but as well as for the industrial sector. The latter is one of the target groups of 5G.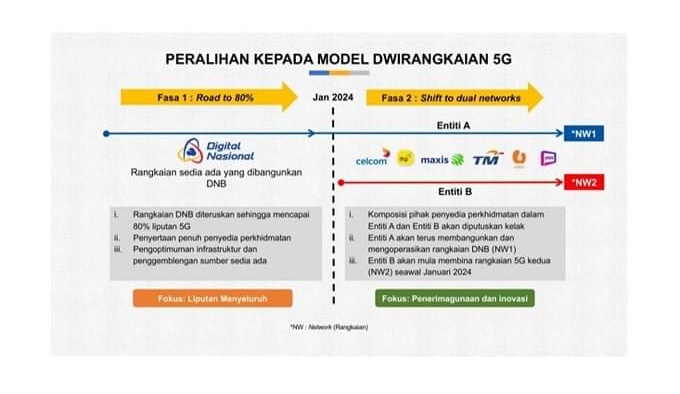 Fadzil also mentioned that to continue the focus on adoption and innovation based on 5G technology in a comprehensive manner, this model (image above) takes into account the sustainability of the Malaysian telecommunications industry ecosystem. It's in line with the main principles outlined in the Belanjawan 2023.
The Ministry of Communications and Multimedia will continue to cooperate with the Ministry of Finance (MOF), DNB and service providers to ensure the transition to a dual network model runs smoothly. Stay tuned for more trending tech news at TechNave.com.