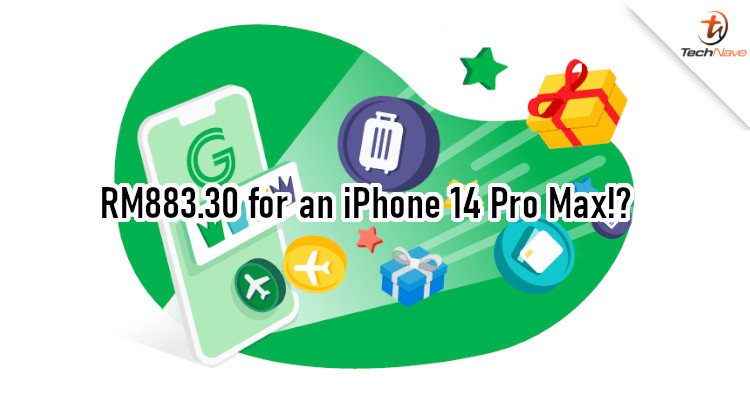 Although the use of e-wallets has become more prevalent, there are still many who question why we should use them. Some think of e-wallets as a way to avoid carrying cash, and they're not wrong, but there can be other benefits. For example, help you save thousands of ringgit on expensive smartphones.
Yesterday, a post on Facebook by Malaysian Huang Zhi Yao went viral. The man bought the new Apple iPhone 14 Pro Max and decided to make his payment via GrabPay. Nothing special, right? Wrong. Unlike most people who would have to pay the retail price (RM6299), Huang purchased his unit for just RM883.30. That means he saved a whopping RM5415.70 using the e-wallet!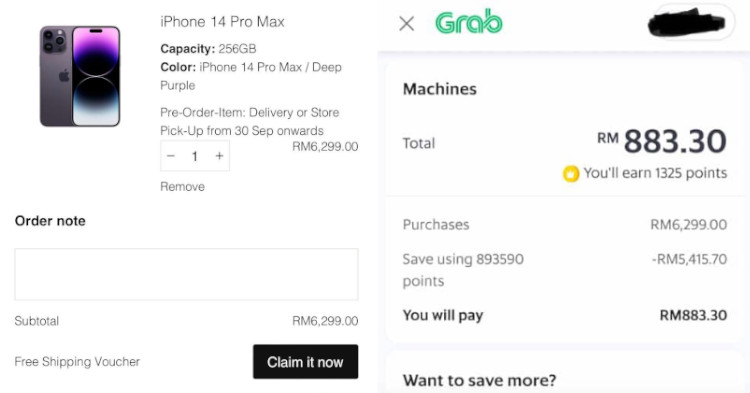 If you've used Grab before, you'll know that the app gives you points when you make payments. The points can offset some purchases, depending on the item and merchant. In this case, Huang pre-ordered his iPhone 14 Pro Max from Machines and paid with GrabPay. What's incredible is that he had 893590 points available, which gave him over RM5000 in total savings. Of course, Huang may have a way to earn points faster, like the Grab Maybank credit card that gives you 5x the reward points.
Most people won't be able to spend enough to earn this many points. But if you need a reason to start using e-wallets, this story is a pretty good example. How many points do you have saved up? Share your thoughts on the news in the comments, and stay tuned to TechNave for more fun tech news.