Malaysians are now searching for more "near me", local YouTube contents and more in Google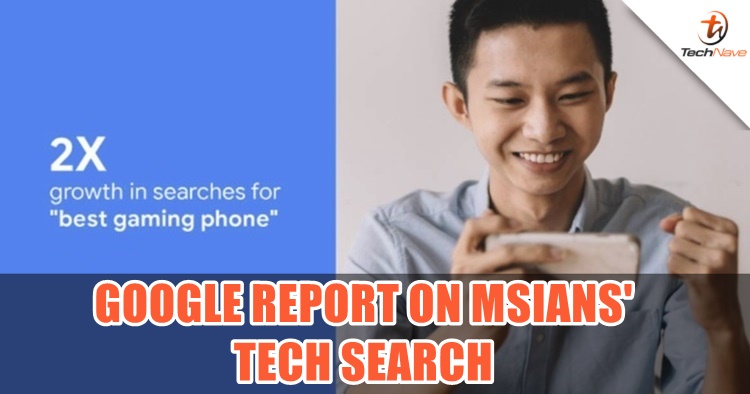 Today, we had the opportunity to sit down with Google Malaysia and they shared with us some interesting insights on how Malaysians are using Google. In this year's Year in Search Insights for Brands report, there are five new trends that Malaysians are showing through the search engine - Convenience, More informed, Ecommerce growth outside of cities, Local content demand, and more conscious towards the environment.
In the area of convenience, Google Malaysia noticed that there was an increased usage of "Near me" with 2.3x more than the past 2 years. Apparently, this applies to tech devices whenever there's a new phone release and Malaysians are now looking past the highest quality product, as long as it's in their vicinity. In relation to tech devices, there is also a growing interest in gaming smartphones, as the search for this has been doubled compared to 2019.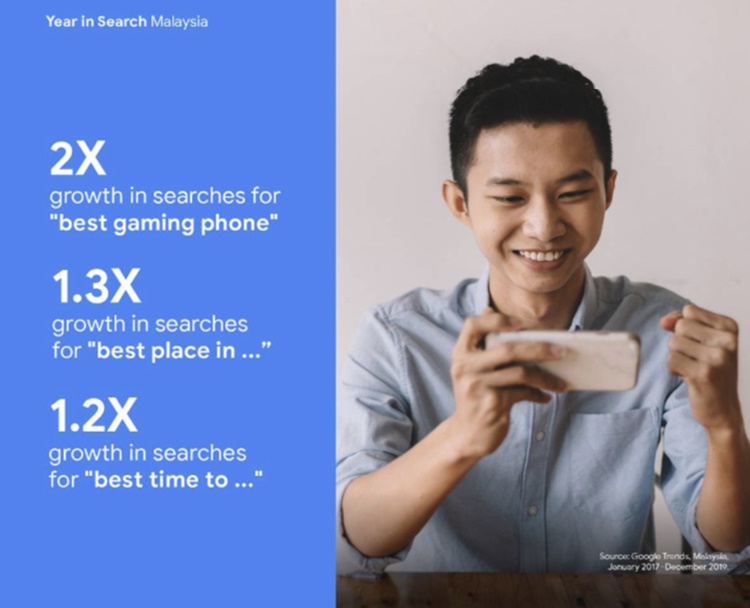 You guys really like gaming smartphones now, huh?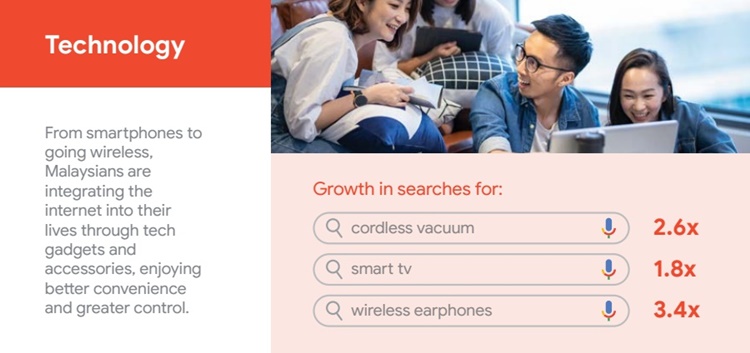 Smart TV is getting popular too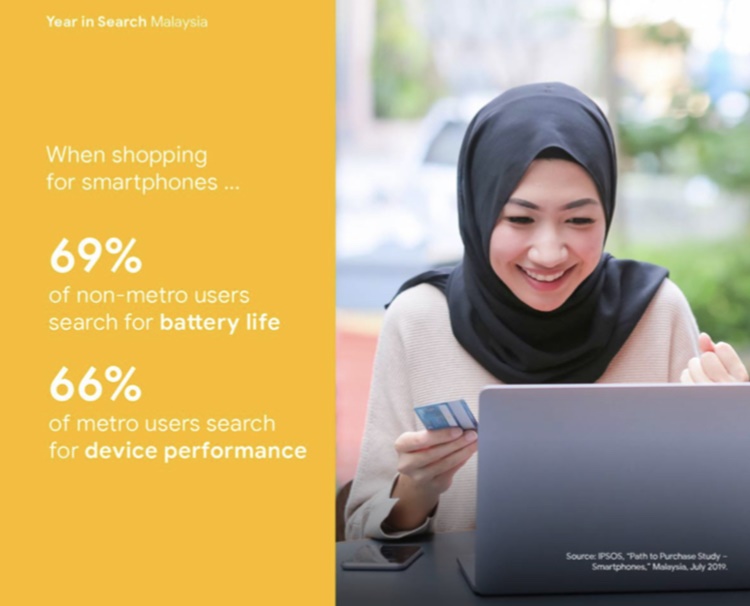 Different priorities between metro and non-metro users
Since Malaysians and their smartphones are inseparable, as quoted by Jenny Lim, Head of Search, Google Malaysia, this has made Malaysians more informed than ever before. This also includes non-metro users (outside of Kuala Lumpur and Klang Valley), where 27% of them bought their devices online, compared to 23% of metro users. The 2 groups have distinct priorities and preferences. For example, 73% of metro users care more about functionality while 65% of non-metro users are more price-sensitive.
You'd also be surprised to know that there's more demand for local content as well in YouTube. In Malaysia, the YouTube search engine revealed that 7 of the Top 10 contents were all from local content creators. According to Jenny, all of them are in the entertainment area with a good mix of English, Mandarin and Bahasa Malaysia. Malaysians are also well aware of the usage of e-wallets, as it has been boosted up to 13.3x times.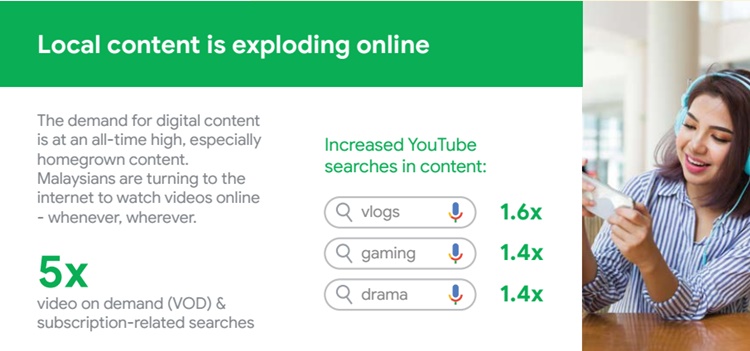 A good time to be a YouTuber?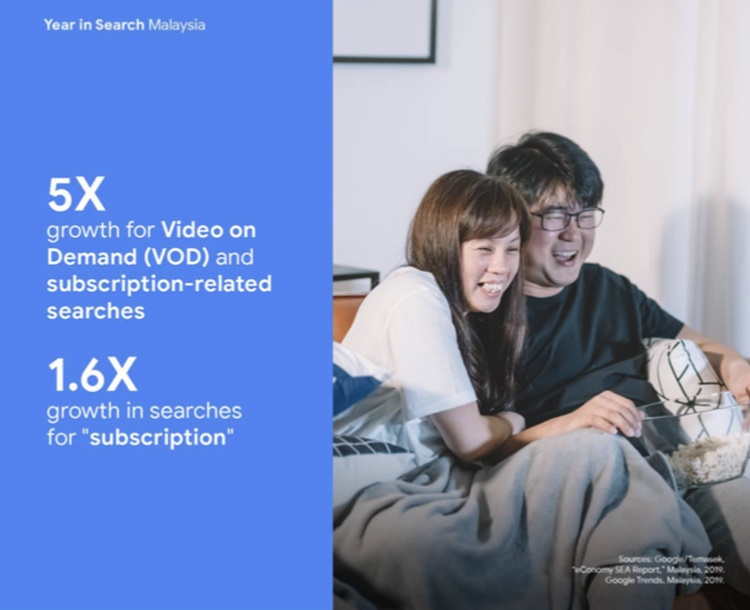 More Netflix and chill activities #hinthint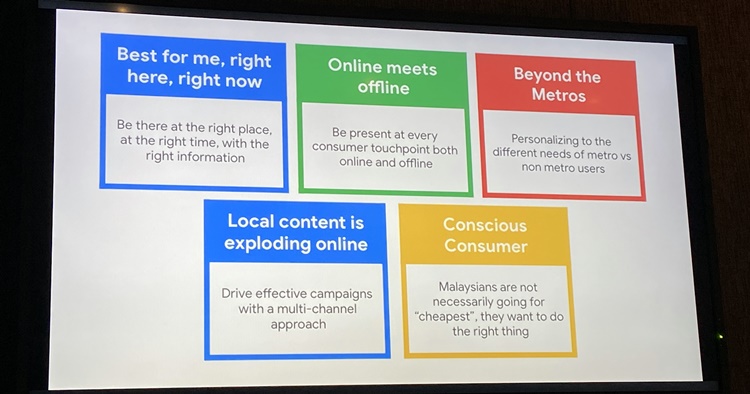 The 5 new trends
So what do you search for when it comes to tech devices and related news? Let us know in the Facebook post and you can read the full report right over here. Stay tuned for more trending news at TechNave.com.