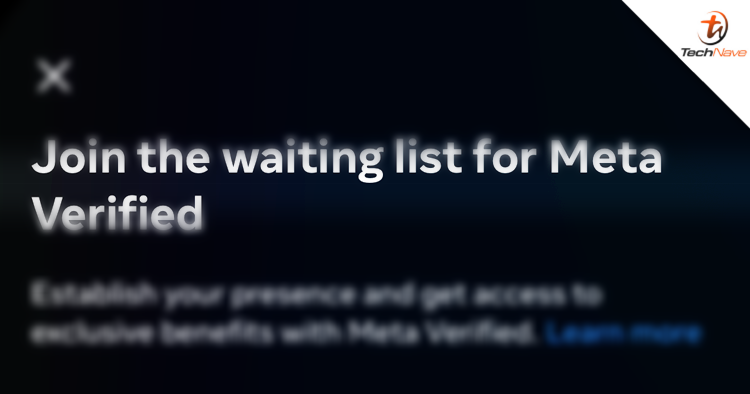 Blue Ticks beside your name or an organisation is one way to prove that you or the group are legitimate. It's a common feature on Twitter and it's finally coming to Facebook. You can find it straightaway if you type out Meta Verified on the Facebook search bar.
Upon entering, getting the Meta Verified badge would need a monthly fee of RM36.99. Oddly, there's also a RM41.99 per month fee but that only appears on the mobile as reported by other sources. It's unknown if only iOS users have to pay a higher fee or not, or also applicable to Android mobile users. On the other hand, the RM36.99 monthly fee is shown on the desktop.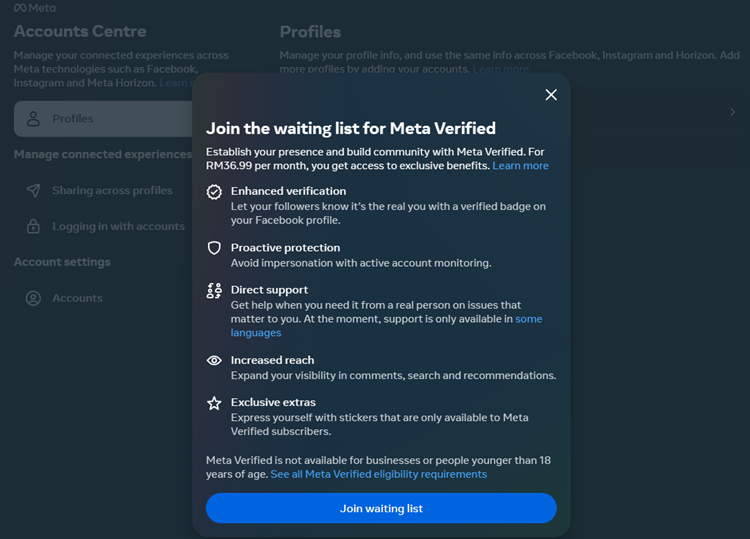 To be qualified for Meta Verified, the account holder must be at least 18 years old, use a real full name on either a public or private profile and have a profile picture with your face on it. Two-factor authentication is also needed for payment as well as your IC for identification.
There are some benefits of getting the blue badge. Accounts that are Meta Verified can have exclusive stickers for Facebook stories and reels, and expand your visibility in comments, searches and recommendations. If you're thinking of getting one, you can join the waiting list after searching for it.