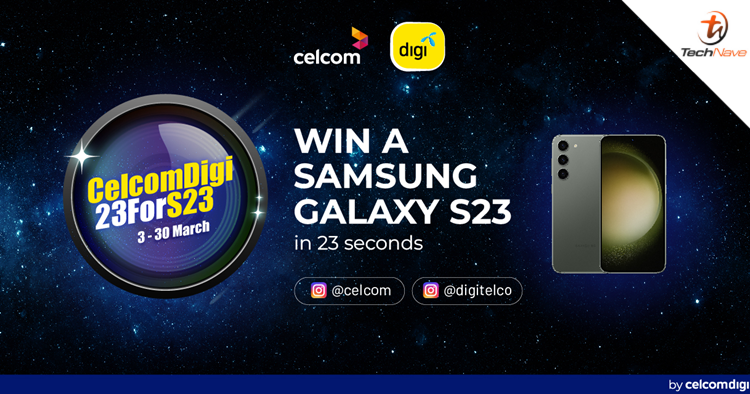 With the ongoing sales of the Samsung Galaxy S23 series, CelcomDigi is launching its own giveaway contest for both Celcom and Digi customers. It has started today until 30 March 2023, whereby a total of 46 Galaxy S23 devices are up for grabs.
Since it's an event by CelcomDigi, it's actually only 23 devices for Celcom and Digi customers. Joining the giveaway contest is super easy, as you just have to do a 23-second video showing off your unique talents or skills. For example, "I can do a full-face make-up in 23 seconds," and so on.
After you have created your 23-second video, upload it on Instagram and set it to public. For Celcom customers, tag and follow @Celcom and hashtag #Celcom23forS23. And finally, Digi customers have to do the same by tagging and following @DigiTelco with the following hashtag #Digi23forS23.
That's all, folks. For more information about the #Celcom23ForS23 and #Digi23ForS23 challenges, you can click on the hyperlinks to check them out. Stay tuned for more trending tech news at TechNave.com.