Malaysians don't need to pay at the counter anymore thanks the new McDonald's Order & Collect app feature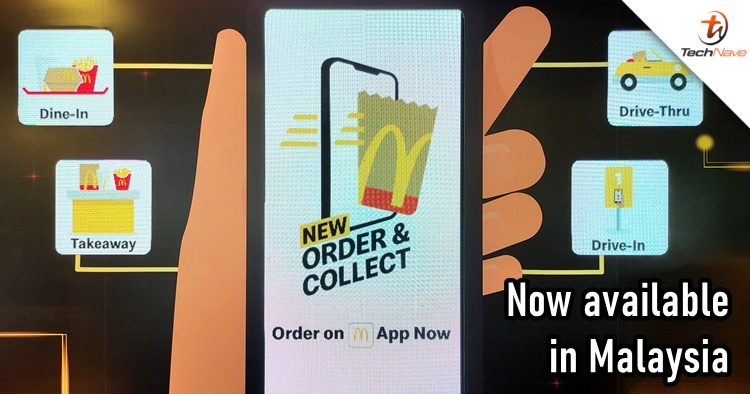 Today, McDonald's Malaysia just introduced a new Order and Collect feature on the McDonald's app. According to the company, this is a new app feature that will offer a more seamless customer experience, allowing them to order, pay and choose how and where they want to collect their order on their phones.
Revamped as a time-saving tool, the customers can choose to takeaway, dine-in, drive-thru or drive-in on the app. This eliminates queuing time, as the orders can be prepared immediately by the customer's preferred branch upon payment. Below are some examples for each option:
Takeaway - Skip the queue in the restaurant by ordering directly on the app then collect the order from the takeaway counter
Dine-in - Grab a seat in the restaurant before ordering on the app. Orders will be served to the table accordingly
Drive-thru - Customers can order ahead of time and collect at the restaurant's Drive-Thru within 2 hours after payment
Drive-in - Customers can park their car at the designated parking spot at the restaurant before placing the order on the app. Orders will be prepared immediately and delivered to the car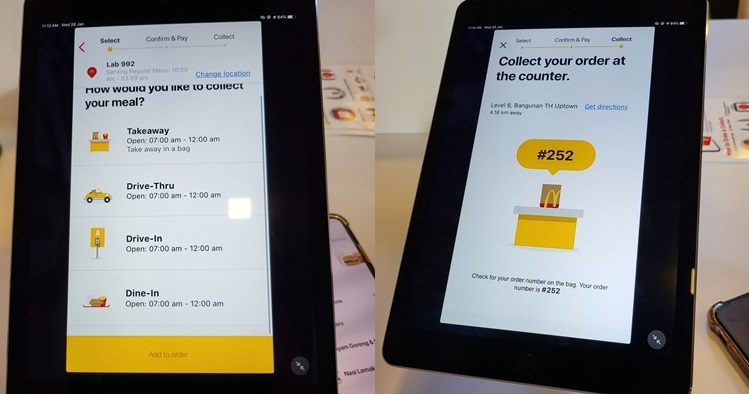 To celebrate this launch, customers can enjoy a free reward every week when they spend RM25 on 'Order and Collect' with Visa. Make sure you all update the app to the latest version today on the Apple App and Google Play Store before going to a McDonald's branch.
McDonald's Malaysia first tested this feature back in October 2021 at selected restaurants. Now it has been rolled out and this makes Malaysia the first Southeast Asia country to implement this. Are you going to try it out? Let us know in the comments below and stay tuned for more trending tech news at TechNave.com.