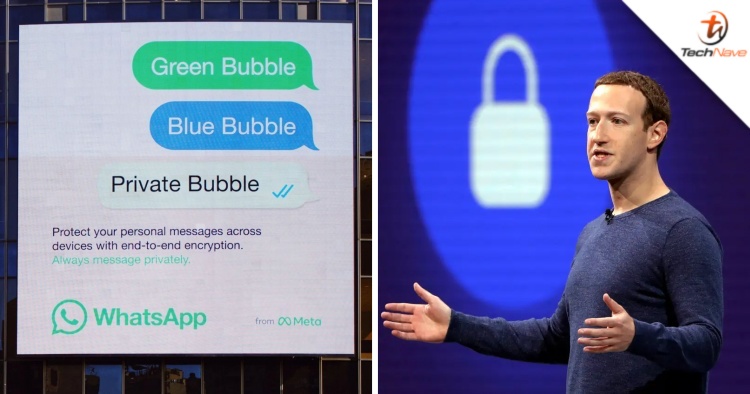 Meta CEO Mark Zuckerberg is further heating up his company's rivalry with Apple, this time around taking aim at the security features of iMessage. In an Instagram post sharing a Meta advertisement billboard, Zuckerberg boldly claims that Meta-owned WhatsApp is "far more private and secure" compared to Apple's iMessage.
In the Instagram post, Zuckerberg shared a billboard in New York City promoting WhatsApp over SMS and iMessage as it has enhanced security features better than both. The Meta CEO elaborated in the post:
"WhatsApp is far more private and secure than iMessage, with end-to-end encryption that works across both iPhones and Android, including group chats. With WhatsApp you can also set all new chats to disappear with the tap of a button. And last year we introduced end-to-end encrypted backups too. All of which iMessage still doesn't have."
Well, we've got to say that Zuckerberg does have some valid points in his argument, especially how WhatsApp is available across-platform compared to the closed nature of iMessage. Though, given Meta's track record on data privacy, we're not too sure that bragging about your app's security is the right move.
What do you guys think? Share your thoughts with us in the comments below and stay tuned to TechNave for more trending tech news.