Maxis Malaysia offers Samsung Galaxy Mega 6.3 at RM899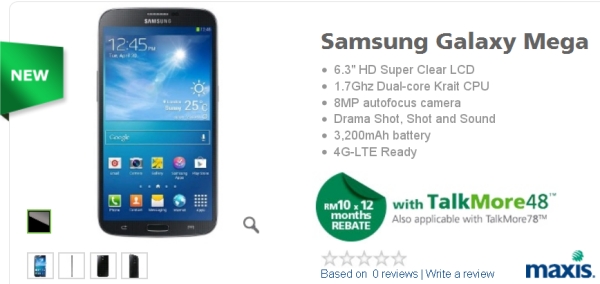 Maxis Malaysia is currently offering the Samsung Galaxy Mega 6.3 LTE version for RM899 under its TalkMore48 plan and TalkMore78 plan with an additional Maxis Mobile Internet package. The smartphone appears to be the 4G LTE version and you will have to pay an advance payment of RM500 worth of rebates plus 1 month subscription. For the full details of this Samsung Galaxy Mega 6.3 Maxis package check out the table below: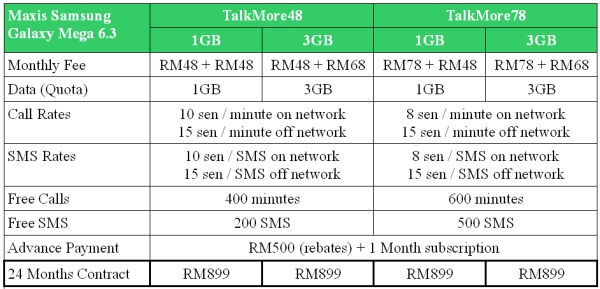 While both the TalkMore48 and TalkMore78 Maxis postpaid plans offers the smartphone at the same price, the only difference between the two Maxis packages lays in the rates and freebies, so if you're a heavy user go for the TalkMore78 plan. For more information regarding this deal check out here and the Maxis site or if you're interested in a different Maxis Telco plan click here.