Maxis Offers BlackBerry Q10 Pre-order Packages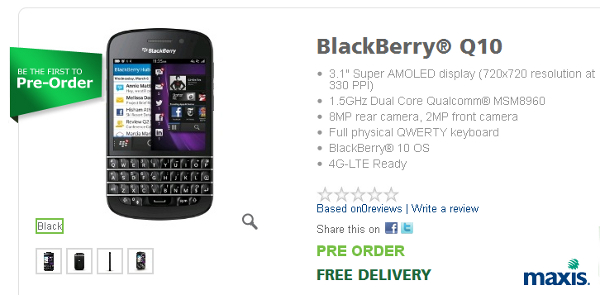 While the BlackBerry Q10 may arrive very soon (15 May 2013) Maxis are opening up Pre-order packages for the smartphone. For those of you too antsy to wait, Maxis are offering the BlackBerry Q10 from RM1178. This is for new subscribers only though and cover the BBMore55, BBMore88 and BBMore148 plans. Check out the table below for more details: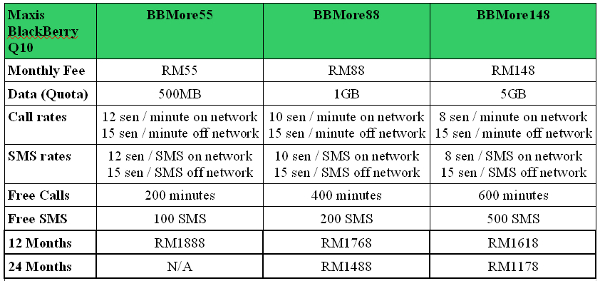 This Pre-order for the BlackBerry Q10 does have another advantage in that Maxis will deliver the smartphone to you for free. For more Maxis telco plans click here and if you need more information regarding this deal go to the Maxis site.
BlackBerry Q10 Specs & Price >