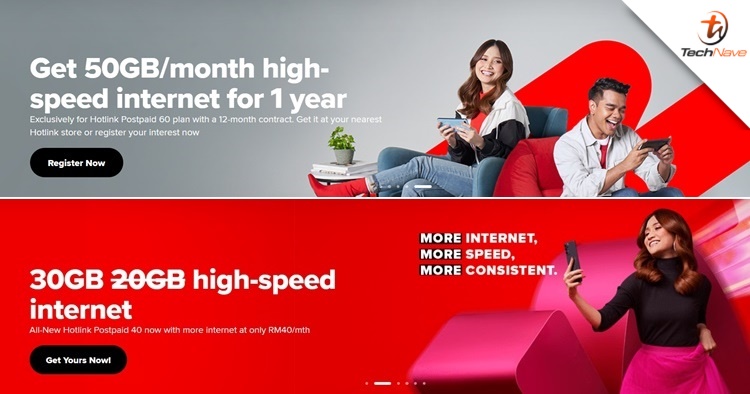 Hotlink Postpaid 30 has been around for some time but it's not the one getting the upgrades. Instead, Maxis is throwing in an extra 10GB of mobile data for both Hotlink Postpaid 60 and Hotlink Postpaid 40.
To refresh your memory, both postpaid plans initially offered 40GB and 20GB for RM60 and RM40 per month respectively. So in conjunction with the CNY Postpaid Deals, both now have 50GB and 30GB of mobile data respectively for the same price. Furthermore, if you are already an existing user of the said plans, your data quota will automatically be increased.
That being said, the FAQ section also mentioned that the free quota will be for 12 months and the YouTube pass will be removed. Changes are expected to happen from the 9th of February until the 3rd of March 2023. Customers of Hotlink Postpaid 60 and 40 should receive an SMS when the quota gets upgraded.
For more information, you may visit the official webpage right over here. Stay tuned for more trending tech news at TechNave.com.