Maxis begins 5G trial in Cyberjaya with a new download speed record of 3Gbps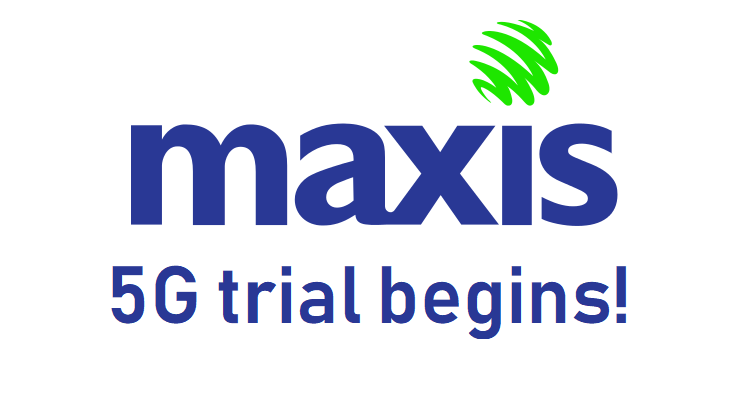 After the news of implementing 5G connectivity in Putrajaya and Cyberjaya starting from April onwards, Maxis has announced that they have already started its first 5G live trials in Malaysia. The live trial will be conducted in Cyberjaya for six months so far, Maxis has managed to achieve a download speed of 3Gbps.
Besides from just running a trial on the network speed, Maxis will also be collecting data analysis of 5G characteristics, such as the spectrum usage in higher bands, co-existing with services and the usage of ultra HD virtual Reality applications. Should the live trial go well, it will enable and allow greater capacity for wireless networks, low latency, massive connection to the Internet of Things (IoT), as well as opening new possibilities of a more efficient AI, robotics, drones, autonomous driving, smart manufacturing, eHealth, personal AI assistants and smart city initiatives. When 5G is available, it's expected to be 10 times faster than 4G.
"This is another significant step forward for us in our 5G journey. Over the last few years, we have been assessing the technology and conducting demo trials in our test lab. We are already upgrading our transport network to support these gigabit speeds and at the same time virtualising our core network elements for flexibility and scalability for the capacity demands of this technology. We are really excited at the potential of 5G in a future of smart solutions for both consumers and businesses, and we are pleased with our progress. Maxis has always been at the forefront in introducing new technologies to Malaysia. We were the first to bring 4G and we are excited to be doing it again with 5G," said Morten Bangsgaard, Chief Technology Officer, Maxis.
Just in case you didn't know, Maxis has recently signed an MoU with Huawei to accelerate 5G in Malaysia at MWC 2019, where the two companies will work together to a full-fledged 5G trial with end-to-end systems and services. This is a pretty exciting time and we can't wait for good news. Until then, stay tuned for more 5G news only at TechNave.com.